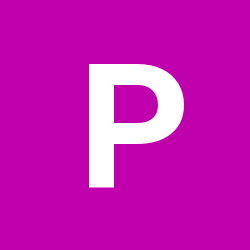 Content Count

38

Joined

Last visited
Community Reputation
0
Neutral
Profile Information
Gender
Lexus Model
Lexus Year
Location
Recent Profile Visitors
The recent visitors block is disabled and is not being shown to other users.
There is a convetion in the US to put a sticker on the engine compartment if the timing belt has been replaced. If there is no sticker, assume it has not been replaced. I just was quoted $950 for a belt and water pump at a Toyota dealer for a 430. A private shop down the street wants $1,400 but guarantees the work for 90k miles.

Lexus cars last a long time. One of the hard things to replace is a cracked dash. Put a rug on it, especially if your car is outside a lot. In Nevada at 5,000 UV light is really strong and eats up a lot of things.

The pie plates are kind of cool and retro. My 430 came with the chunky bronze wheels which are pretty ugly looking. I have owned around 30 vehicles in my life and have never bought a set of wheels. I plan to put some new 5 spoke wheels on it. Anyone have experience with Petrol, Voxx, or Motegi Racing?

You bet Paul. Stagg, KYB, and Godspeed are other possibilities.

The K Sports were going to take 3 1/2 weeks to fill the order. Now I am going with the Megan Racing coilovers that cost a little less at $790 a set.

I am about to install K Sport Pro coilovers on my 2006. They cost $810 which is only slightly more than stock replacements. The aftermarket shocks are adjustable for tension and ride height. They will be easier to install.

I decided to get some K Sport coilovers from MAPerformance. They are adjustable and also can adjust the ride height. At 96k miles I am replacing all four.

show us a topless girl in your convertible.

I worked with the EPA as a consultant for 30 years. They set mileage standards, but it is up to the manufacturers to meet them. The Trump admin has corrupted the process and sent us in the wrong direction.

I have driven some of the newer Lexus F Sport models. They glide along with little road feel unless you really lean on them. Then they respond, but Lexus has never reallyl made sports cars. I have a 2006 430 Sc which has pretty good road feel. I like the older technology.

Hi Paul. Got er on a lift yesterday. A failed strut in the rear. The rear alignment marks on the rear wheels are totally different. New rear struts and rear alignment should make a big difference.

Some good advice. Thanks Paul.

Thanks Paul. The car came with Michelin sp3+ tires. It is a California car that is straight with an interior that is like new. It goes, it stops and it turns, but the suspension is worn out. I am thinking about coil overs. It will take some money to fix the suspension. I paid 12k so there should be a little room to get er in shape.

I knew when I bought my 2006 430 sc that it was not a car known for a good suspension. On rough roads the car lurches around and the rear end feels sloppy on the road, moving laterally. If the wheel alignment is off that would explain the loss of control. Maybe the struts or shocks are worn at 96k miles. I have heard of people having this same issue, especially before 2006. Some report that these cars are difficult to keep in alignment. Some people suggest coil over shocks to improve the handling. Anyone have experience with handling problems and how to fix them? The car feels stable on smooth roads, but on rough pavement the car is all over the place. Help.

I just bought a 2006 430 for $12k with 96 k miles. It needs a timing belt. Your car might be worth less. Look at the national market on a web page.