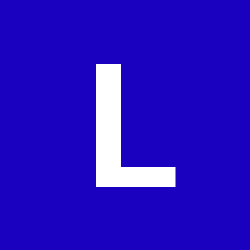 Content Count

716

Joined

Last visited
Community Reputation
0
Neutral
About Lexus Owners Club

Profile Information
Gender
Lexus Model
Lexus Year
Location
Both absolutely superb cars and definitely worth holding onto the XK8 as going up in value at an alarming rate in the UK

Lexus believes in the power of design to make the world better. Lexus Design Event was created to bring the Lexus philosophy to life through the creation of ...

Among the painting processes, there is one very important stage. That is water polishing, which happens immediately before painting. This unique process ...

Improving skill and sharing knowledge are paramount in the journey to becoming a Lexus Takumi Master Craftsman. To help facilitate this there is a dedicated ...

The craftsmen on the paint inspection line train for years to be able to spot the most infinitesimal flaw in the paint. To test the skills of the team, the Paint Takumi ...

To guarantee absolute perfection, every single Lexus car is test driven before it leaves the factory. These road tests are carried out by only certified test drivers.

In the Lexus factory, even a microscopic imperfection is considered unacceptable. Nothing less than perfect will leave the production line. Craftsmen are able to ...

After years of experience Takumi Master Tanaka is able to spot the most minute flaw in the paint work of a finished body. Tanaka and his team use their ...

Every Lexus engine is put through rigorous inspection to ensure an unrivaled driving experience. The human senses are instrumental to this process; skilled ...

At Lexus, Human and Machine work together in perfect harmony in the making of every car. Robots are programmed to achieve consistent quality. Humans use ...

There is a popular theory that states that after 10000 hours practice, one can become an expert in any given skill. At Lexus, a quarter of a century of practice is ...

Good point about the heritage though....a lot of other manufacturers have racing pedigrees to fall back on and one of the most prestigious in my mind is Alfa Romeo but they don't seem to be a big player in the arena nowadays. So heritage is somewhat fickle I believe, and maybe Lexus are carving out their niche but it just takes time I guess.

It seems the same over this side of the pond, although the following isn't as large as the US but consumers are slowly shifting to more reliable brands...finally!

I think you are right in this case and it is a shame as it used to be buzzing on here.... Glad to know the purchase went okay and hope you/your wife are enjoying the RX. By the way, which model Jags did you own?

Bring home the bow and enjoy holiday cheer all year by making unforgettable memories in the all-new Lexus ES and other Lexus models. Visit the Lexus ...