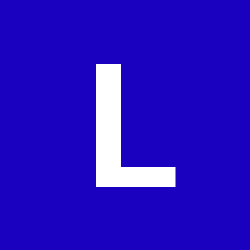 Content Count

804

Joined

Last visited

Days Won

2
Community Reputation
3
Neutral
About Lexus Owners Club

Profile Information
Gender
Lexus Model
Lexus Year
Location
Hi Dan....welcome to the Forum Would suggest replacement of the trans fluid and filter (if not already recently replaced) and see how it goes from there

Familiar yet drastically different. Experience the 2020 #LexusRCF Track Edition. Learn more: https://lexus.us/2H7XMNQ.

Can only think it may be something like the front brakes dragging (sticking caliper?)

It really depends on many factors....usage, road surfaces, weather/environmental conditions, contamination, etc The best bet is to test them for compliance....too much movement and if there are signs of perishing on the rubber then replace them

it could well be....maybe worth removing it to see if you could bridge across the connectors to get the dash lights permanently illuminated on full power. If so, then measuring across the terminals of the resistor would confirm whether the switch is at fault

Sorry, don't know the area so cannot recommend a dealership. However, it may be worth going back to the dealer and stating your displeasure with them and see if that raises the bar slightly and even gets you a discount? Worth a try I suppose

A higher degree of F. The Track Edition joins the standard Lexus RC F performance coupe which has been extensively updated for the 2020 model year.

Crafted to simultaneously take your breath away and provide a breath of fresh air. This is the #LexusLC like you've never seen it before.

That's unusual for any Lexus to be less than 'top of the tree'....maybe they had build issues that year

Usually when the resistor pack fails it defaults to running at full speed (due to no resistance) It sounds like a blockage somewhere....maybe remove the cabin filter to see if the air flows more freely and then refit or replace

definitely sounds like a loose connection. You could try tapping/lightly banging areas of the dashboard or switchgear until it lights up then at least you'll know the rough area it may have a loose connection

I always apply some PTFE tape (plumbers use it for pipe joints) to the sump plug thread....never had a leak on anything ever since. This originally came about when I owned a Land Cruiser and the Toyota dealer asked whether I wanted the soft or hard compound seal for the plug. I foolishly chose the hard compound and leaked like a sieve. Someone suggested removing it and wrapping a couple of turns with PTFE and it worked a treat...nowadays I use it all the time on the 'belt & braces' principle.

The 2020 Lexus RC F Track Edition turns hot laps all day…and heads all night. Tune-in to watch live from #NAIAS on Jan. 14 @ 1:10 PM EST: ...

Have you checked that the plastic casing/cap on the filter housing aren't cracked?