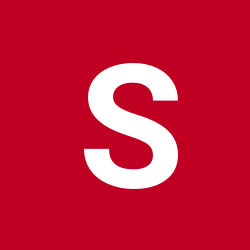 sharpcolorado
Regular Member
Content count

37

Joined

Last visited
Community Reputation
0
Neutral
Profile Information
Gender
Lexus Model
Lexus Year
Location
The car will quickly decelerate, but only to around 15 MPH. A beeping alert sounds as cruise control is disengaged. If a collision is still imminent, an alarm sounds, but the driver is in control. I do not think this is available after market. A radar system is part of the windshield and front end.

I drove my 2007 ES 350 for eight years. Because of the great performance of that car, I was very picky about the ES 300H, and ready to buy a different make of car if I wasn't satisfied. My wife drove first for the test drive. For the first 30 seconds on the highway, she said it did not feel like it has enough power. But then, we all noticed that we had accelerated over the speed limit. It seems we get used to feeling a surge as gears change, no matter how slight, and if we don't feel that, we assume the car is not responding. As a proof, test drive the ES 300H. Switch the ES300h to sport mode (turn dash dial to right). The guages change to a tachometer. Watch how smooth the tach is as you agressively accelerate. Then buy the car!

Hey, Gerry, Just got back from a 300 mile round trip from Denver to Laramie, Wyoming. During the trip, I deliberately gave the CVT a workout. I used to own a Ford crossover with CVT, which was somewhat "mushy" like you say, especially when needing to accelerate uphill or to overtake. I am VERY happy with the CVT response. I made this trip many times with my ES 350, and now with the ES 300H, I noticed a wonderfully snappy ride, and that is without even using the SPORT mode. I also noticed less fatigue in my body, from a smoother ride. By the way, I have the anti-collision system, which works great by slowing the car down to maintain an adjustable safe following distance, then resuming cruise control set speed as appropriate. That, combined with the CVT is a brilliant bit of engineering.

Richard, I've included a couple of screen shots from my vehicle. Switch to this Fuel Consumption record, then take a short drive. That should get your fuel consumption reporting set up. A (very short) discussion of this option is in the Owner's Manual, Navigation System (2014, Page 46), though I see you have a 2013. Let me know if this doesn't work, and we'll try to get you fixed up.

This is something I have experienced, too. Here are some things that can cause Pandora to delay, or not play audio. - Camera active on iPhone. Shut down this memory-hogging app when not in use. Keep other apps shut down, too, for best results. - Pandora is started in your driveway or near home (WiFi), but before Pandora finishes its initialization, Internet service goes to Cellular. Pandora fails to reconnect. Cycling to the Map then back gives it that nudge, apparently. - Pandora has not started for several days. Longer initialization takes place when starting Pandora after not using it for awhile. - iPhone updates email client while Enform is starting up. Too big a task for the iPhone to handle. All these problems are due to the iPhone, and not Pandora itself. The technology of smartphones will continue to improve. Fortunately, the Lexus media architecture is not flawed, in my opinion, and is ready for these improvements. Also, I noticed that a protocol is in place on the Lexus to upgrade firmware from smartphones, as even the car's software is improved. I hope this helps.

Traded in our 2007 ES 350, which had the Mark Levinson stereo / Navigation / glass roof and other options for: 2014 ES 300h Lexus Premium Audio 8 inch VGA screen Pre-Collision Alert system Navigation Blind Spot system Parking Assist Backing Pre-Collision Alert system Black exterior Black interior Remote start, including RES+ app. - Love the car. Getting 38 MPG after about 300 miles. - The audio quality is wonderful. Compared the sound of the Premium to Levinson, and preferred Premium, for the quality vs. price. - iPhone integration with Bluetooth, Lexus Enform Apps works great - Seats are more comfortable than our 2007. Lumbar support is especially nice. - Range of over 600 miles after fill-up The pre-collision system is amazing. Not relying upon it, of course, but yesterday, while cruising at 64 MPH, a car swung in my lane ahead of me. The PCS slowed me down to 52 MPH to obtain a safer following distance, then resumed at 64 MPH when the car changed lanes again away from me. Though I hovered my foot over the brake, the car did just what what was needed. Yesterday in the grocery store parking lot, I was just about to back out of a parking spot. A guy was pushing a cart, and was two cars away. We made eye contact, and he stopped. But the Backing Pre-Collision Alert system was able to detect him, and sounded a beep-beep-beep, in a different pattern than the Parking Assist beeps. Regarding the audio, I am a musician, from a large family of musicians. The Premium system is truly great. The long sweeping lines of the interior design is sort of retro-Sixties. Very happy with this move.

Only have 300 miles so far, and using ECO mode about 75% of the time. Mostly city driving. Getting an average of 38 MPG. Love this car.

I would demand to see the repair work order / invoice. Yes, a discount should apply, because if you ever sell that car, it will be disclosed on CARFAX. So I would ask for a discount of half the repair invoice amont. Repair $2,000, discount at least $1,000. But I don't believe it should affect the quality or longevity of the vehicle.

I think your problem is the mirror adjustment setting. Make sure your mirror adjustment switch setting is on the right position. I believe it has to be either on the L or R position, or the middle (neutral) position for the shade to work. Whatever it is on now, change to the other, and let us know if that works.

What if my Mark Levinson stereo already has satellite connected? Can I still use the IPOD interface? Can I install this myself?

Yes, this is an aggravation. The LEXUS (Toyota) programmers did not apparently test this feature out. The best I have found is to put a "wait" into your phone number just before the following tones. Then when you dial the number with your car, the screen will show the remaining tones. You have to press a button on the screen to continue the dialing. I think this feature was really meant for extensions, not what most people need it for (like calling bank accounts, etc.).

Looks like no way around the limitation. Seems to be a clear oversight by Lexus/Toyota.

Yes, this is annoying. I just gave up on long strings like that, but I will start thinking about it again. Question for you: Does the pause and wait functions work properly in those strings? I think my BlackBerry is not being sent the right signals to respect those functions from the LEXUS.

A couple of days ago while shopping, I returned to the car to get something out of the glove box. When my wife and I returned to the car, we couldn't open the trunk. The button outside wouldn't do it, and neither would the button inside. My wife's purse and other stuff we needed were in the trunk. We drove to our local Lexus dealer, who was closed on Sunday. I tried to refer to the manual, but it was in the trunk, too. So after getting home, I got a flashlight and a coat hanger, opened the ski hatch in the middle of the rear seats, and with a flashlight, found the emergency trunk open handle (in case someone gets locked in the trunk). I hooked that handle with the coat hanger, and pulled. Because I wasn't pulling down, but instead pulling out, I broke off the plastic emergency handle. (By the way, it is glow-in-the-dark, so it was easy to find with the flashlight). So now I broke the handle and still couldn't get in the car. So I called Lexus roadside assistance. In less than a minute, the person on the phone there had me open the glove box, and check the lockout button. I didn't even know the car had one, and I'm a gadget guy. Missed that in the manual. Anyway, I must have inadvertantly pressed it when I got stuff out of the glove box. After releasing that pushbutton, the trunk could open just fine. The pushbutton is so that you can lock out valet parkers, etc. from the trunk. After you open the glove box, you will find the button on the bottom-left side. Kudos to Lexus Roadside Assistance for giving very practical help, and to my wife for being understanding. Now I have to replace the handle, but that shouldn't be a big deal. Wife says no need to rush to replace the handle, because I'm the only one who might get stuffed into the trunk!

Yes, you can change the name. When the phone is detected, it may have the same "Device Name" as a previous phone, if your phones are the same brand or model. But you can change what you call the phone in the "Register" field of the menu after you establish the connection. The actual connection is not made by name, but instead with the internal Bluetooth device number (like a MAC number for computers and network devices). My registered phones have first names of each owner as the names.