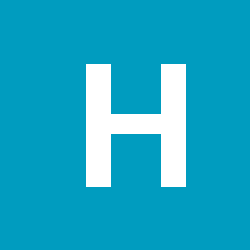 Harley Rider
Regular Member
Content Count

34

Joined

Last visited
Everything posted by Harley Rider
Update since my post back in April, 2017: 155,000 miles. It's still my favorite vehicle, but it's had more than it's share of problems. Replaced the steering rack and steering shaft. (Very expensive.) When I picked it up from that repair there were hairline cracks on the dash, close to greasy fingerprints. Dealer denies any responsibility. Corrosion on wheels - again. Replaced AGAIN, this time at my expense with after-market wheels. Rusty sunroof frame - again. Soon I'll have to pay to replace it AGAIN. (It seems that Lexus replaced defective parts with equally defective parts.) (Yes, I live in Michigan, but my vehicles are kept in a garage and washed regularly. My 2000 GS with 190,000 miles hasn't shown any signs of corrosion on the wheels or on the sunroof - or anywhere else.) This past Saturday night the charging system failed WITHOUT ANY WARNING LIGHTS. (All warning lights show up properly before engine start.) This is the first time in 46 years that a car has stranded us away from home. As much as I love my GX, I'm now considering other options. And considering the repeated terrible service at my local Lexus store, my next vehicle isn't likely to be a Lexus. 😞

Update, Sunday, 5/6/18. It's been parked inside since Thursday evening. Started it this morning and everything works fine. A resolved but unsolved mystery.

'05 GX with 147k miles, owned since new. Mark Levinson audio worked fine when I parked it three days ago. Now, it comes on for less than 1 Second, then shuts off. No sound on radio, CD, or tape (yes, the '05 still has a cassette deck). Turn the key off, then back on, audio comes on for less than 1 second, then quits again. Shut the GX off for an hour, same thing on start up. Nav screen works fine and all on-screen audio info shows up fine. Nav voice commands come through loud and clear. Searched the forum and can't find anything. Any ideas before I spend $$$ at Lexus?

Late update: Fall 2016 Lexus of Ann Arbor replaced the rack and steering shaft. They said they couldn't separate them, so I'll never know which one it was, but problem solved. Handles like new.

Update 5/1/17: Tighned up again while still in Texas. A little tight off and on through Louisiana. Sometimes tight, sometimes just fine in Mississippi. Left Mississippi yesterday and it was fine most of the day, but seemed a little tight in Tennessee last night. However, it was normal for the last 520 miles to Michigan today. Really baffling.

Update 4/26/17: At my request, technician at Jeff Hunter Toyota in Waco, Texas (why is there no Lexus dealer in Waco?) flushed the steering system - again. Steering is better than pre-flush, though still not back to normal, but I've only driven 30 miles around town. I still have 1,800 miles to go before I get home, so we'll see how, or IF, this holds. Belt is tight, no noise from pump, occurs at any speed. I don't believe they have run a scan for codes, nor has a pressure test been done. Both are on the list for when I get back home. Thanks, Lexus_DK, for the suggestions.

2005 GX with 138K miles (I'm original owner and only driver). At about 135K the steering started to get tight off center and wouldn't self-center. As I turned the steering wheel it would get tight-easy-tight-easy in either direction. Serpentine belt was fine and fluid was full, though there was indication of moisture in the fluid (tan streaks). Fluid had never been changed, so shop changed fluid and flushed the system. All was well for almost 2,000 miles, but started to tighten up again after 2,000 highway miles over several days. Now it's just tight, no tight-easy-tight-easy. It's drivable, but just takes more effort to stay straight. Toyota in Waco, Texas (no Lexus shop on my route) has no idea what the issue is. Fluid is full and no sign of moisture. They checked and U-joints in steering column are fine, steering links and ball joints are fine. Steering got a little easier after cooling off, but tightened up again after a few miles of driving. Toyota shop is going to flush the steering again tomorrow and make sure system is bled, but other than that, they have no idea. Seems to me that it could either be the pump or rack, or somehow air is getting into the system, but there are no leaks. Any ideas??

135,100 on our 2005 GX. It gas been a great vehicle, but not bullet-proof. The usual driveline clunk - warranty Failed ride height sensor (fully inflated the rear air bags) - warranty Failed coating on all 4 wheels - warranty (coming back on 1 wheel, and the spare was never replaced) Rear A/C line failed - out of warranty, but covered anyway Sunroof mechanism sticking and frame corrosion - out of warranty, but covered anyway Stuck front caliper Leak at top of radiator Corrosion around several mounting bolts under the hood And now the steering column is starting to squeak when it powers into position and yesterday the GX started showing signs of a failing steering rack. Despite the issues, this is my all-time favorite vehicle. I prefer my GX over my wife's GS, hands down. Now, if I could just get my local Lexus shop to actually perform all the inspections I pay for with every 5,000 mile service, and get them to stop running the lug nuts down with an impact wrench (they don't even use torque sticks), I'd be a happy camper.

2000 GS300 just turned 176,000. Timing belt at 90K and will do it again at 180K. Front struts and sway bar bushings, one headlight bulb, two O2 sensors and the power lock actuator in the right rear door. Other than those minor issues, and the usual batteries (2), brakes and tires, absolutely no problems at all. Still runs like new and gets 27mpg on trips. My wife won't part with it.

I started this post three years ago, but the issue hadn't improved. If anything, it's gotten worse. My local Lexus service folks don't seem to be the answer anymore -- maybe they never were, I just presumed that it's Lexus, so they have a higher standard. Last month I took my wife's GS in for service and launched a complaint with the new service manager about wheel nut torque. I'm convinced that improper impact wrench use was the direct cause of warped front rotors, which I then replaced with top quality rotors -- by an independent shop. (The independent shop also fixed a noise in the front end that the Lexus shop never fixed in three trips. I suggested that Lexus replace the sway bar bushings, but they always said they were fine. I told my independent shop to replace them. They did and the problem was solved.) So, when I took the GS in I specifically asked them to hand torque the lug nuts and that was written on the order in large letters. When I got home, I set my torque wrench at 80 pounds to check the 76 pound torque. Nothing moved at 80, a couple moved at 85, a couple more at 90, and the highest one finally moved at 110. So much for hand torquing. I took my GX in today and again asked for hand torque. This time I watched the service from the customer lounge and saw the tech take the wheels off, move front to back, etc, and immediately reinstall them --- without ever even checking the brakes!! So much for a $150.00 service and "inspection". Then I watched as the tech ran down all the lug nuts with an impact wrench with a straight socket on it, not even a torque stick. I immediately went to the service manager, then the general manager, to express my displeasure. They had the tech pull the wheels, inspect the brakes, then hand torque the lugs. This time he ran them down "some" with an impact wrench, lowered the truck to the ground and apparently checked them with a torque wrench. It appeared that he did have to add torque to some, and he did a second round on each wheel to check them, but that's not the way I would have done it. My concern is, if this is happening to me, when I am obviously checking them, what are they doing to unsuspecting customers who don't know a lug nut from a walnut? Does anyone have a recommendation for a GOOD Lexus shop or mechanic in south-east Michigan? P.S. I had some unplanned work done by Lexus of Kingsport, Tennessee while on vacation recently, and they were great. I couldn't have asked for better customer service.

I've had great service at my Lexus dealer for the past 8 years of Lexus ownership, but for some reason the mechanics don't seem to give a rat's hind end about proper torque on lug nuts, even after I brought it to the attention of my service rep. Last fall I had one heck of a time breaking some of the lug nuts loose when I swapped my summer tires/wheels for the winter ones. My air impact wouldn't budge some of them (125psi compressor). I always step-torque up to 76 ft/lbs, but the mechanic at the dealership obviously went much farther than that. I mentioned that to my service rep and he insisted that they used 85 ft/lb torque sticks on their impact wrenches. Just changed back to summer wheels/tires this morning. Loosened with a digital torque wrench checking each nut at 75 lbs, then increasing in 5 lb increments until one loosened, continuing until all five started to rotate. One broke loose at 85 lbs, one at 90, one at 95, the rest anywhere from 110 to more than 150 - the maximum my torque wrench could be set at. This is on a car that was just serviced last week - including brake inspection and tire rotation. So, I can't believe they used an 85 lb torque stick. (How accurate are those things, anyway?) I'd have been really unhappy if I had to change a tire at night in the rain (or any time, for that matter) with nuts tightened to more than 150 lbs. Plus, I can only imaging what the torque disparity is doing to my rotars. Looks like I'm going to have to take a torque wrench with me to check all 20 lug nuts before I leave the dealership after each service. Gonna change the wheels on my GX Wednesday. We'll see if they have the same problem. Anyone else have this problem? Or, is it just me?

Nope! May have been cheaper initially, but I have had all service on both cars performed at the dealer, and in the end, that paid off (see my update).

My 2005 GX had the same issue on the OEM Michelins. A couple years ago I started putting Michelin Latitude X-Ice tires on for the winter and the difference is amazing.

I just dropped close to $1,700 to replace air conditioning lines on my 2005 GX (72K miles). It seems the connections failed and the only fix was to replace six lines. There was another GX in the shop for the same thing (78K miles) at the same time. Anyone else had this problem? April 10, 2012 UPDATE: Lexus came through and helped with the cost. I guess that's the benefit of having 2 Lexus (Lexi?) and having Lexus of Ann Arbor perform all maintenance.

2000 GS300 with 110,000 miles on it. The other day the right rear door power lock stopped working. It moves a little when the button on either front door is pressed, or when the remote is pressed, but won't lock or unlock without manually pushing the lock on the door. Also, when locking or unlocking the doors from the remote or the buttons on either of the front doors they make their usual sound, but then make another lock/unlock sound in all the doors about 1/2 to 3/4 second later, all on their own. Anyone experienced either of these issues before I start taking interior door panels off? October update: It was the lock actuator. $235 and a day in the shop at Lexus of Ann Arbor waiting for parts and all is well again. Thanks to those who replied.

I had Best Buy put a Kenwood DNX5140 double-din Nav/XM/iPod/CD system in my 2000 GS a year ago, but used the original speakers. They did a great job and it looks good and works good. Can't really comment on the sound, as my old ears are pretty well shot.

Saw a "Claret Mica" (burgundy) colored 2010 GX in the showroom the other day. The paint looked rippled all over and produced a very wavy reflection. Nothing like the paint on my '05 GX, or even my 2000 GS. Definitely not smooth-looking like the other cars in the showroom. In fact, the paint on my 1998 Mustang looks smoother than that 2010 GX. Has anyone else noticed this?

I put a ScanGauge II in my 2000 GS300. ($170 at ScanGauge.com - also available at AutoZone). Their web site shows it should work on almost anything 1996 and newer, but also shows it works on some 1994 Toyotas and a '94 ES300. If you are definitly OBD I, it may not work, but worth a call, as they have excellent support. I mounted mine on the dash and use as a trip computer showing a variety of operational parameters. I also used it to read and clear a "Check Engine" light in my son's Firehawk.

I bought a 2000 GS300 a little over a year ago ($10K with new tires), after my company took away all company cars - a Platinum Edition with 90,000 miles on it (has 104,000 now), a clean CarFax, and complete Lexus maintenance records. I had to replace the timing belt right after delivery and a headlight last week (glad I didn't have a 2001 with the HID lights - EXPENSIVE to replace). When we test drove it my wife thought it was a new car. My daughter and son-in-law borrowed it for a week and loved it. Only thing I added was a Kenwood double-din nav/CD/XM radio/iPod controller to replace the stock head. The 3rd generation GS if "fancier" and maybe a little quieter, but I think the 2nd generation is better looking. And from following this forum is looks like the GS300 is pretty much bullet-proof, providing it is regularly maintained by a tech with Lexus training and experience. Good luck.

More very good points that I hadn't considered. Thanks for the feedback. As much as I hate to part with my GX, a Sequoia is looking more attractive.

Thanks for the info. Looks like I either have to downsize my travel trailer ideas, or trade the GX on a Sequoia, which I'd hate to do (can't see spending more than 80K on the LX). I really like my GX AND my dealer. It just seems strange that a 4wd Explorer with a 4.6 V-8 is rated at 7,130 lbs, yet the GX is only rated at 6,500.

Same thing on our 2000 GS300 with 102,000 miles. Sounds like it is coming from the dash/vent areas, but still there with the HVAC off. About 35 to 38 mph and only when cold. Didn't do it last year even with sub-zero weather. Strange. Drove it yesterday morning (Jan 17 - 30 degrees out) with daughter and son-in-law in the car (both engineers) and they agreed that it was coming from somewhere in the front, but couldn't pin-point where. Dropped the trans into 4th and no noise at any speed. Put it back in 5th and noise came back at 35 to 38mph - went away after about 5 miles.

Lower ball joints are a weak point, particularly the factory originals, with failures reported as early as 60K. If it is making the noise when turning the wheel, and doesn't do it when there is no pressure on the suspension, sounds like your diagnosis may be correct. Good luck.

If you want smooth, quite, roomy luxury, go with the LS. If you want a firmer ride with better handling and don't mind a little more noise (still quieter than the "domestics"), go with the GS. Both are relatively bullet-proof, providing you have a knowledgeable tech do the regular maintenance (timing belt every 90K on the Gen II GS300, and watch the ball joints). Also, check maintenance history and don't forget the CarFax reports. Good luck.

:) I can live with the exterior, and I really like the interior - particularly the third row fold-flat seating. :( I'm really disappointed, though, that they kept the 6,500 lb tow rating. 7,500 - or more - would have been nice. A significant bump in tow rating could persuade me to seriously consider it, but with just 6,500 lbs I'll stick with my '05.