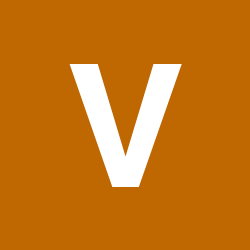 Content Count

75

Joined

Last visited
Community Reputation
1
Neutral
Profile Information
Gender
Lexus Model
Lexus Year
Location
I just want to follow up this thread. There was nothing wrong with the transmission. I spent time to change/flush the transmission fluid. It is now running so smooth and quiet.

The best way to find the part no. is to identify the small 5 digit number that is stamped on the connector Years ago, I bought two knock sensor wires with connectors from Sewell Lexus of Dallas & Fort Worth. It took some time for the part person but he finally found them for me. Their web site is https://www.sewell.com/showroom/lexus Good luck.

There is a buyer on Amazon bought this adapter (just follow the link below) for his 99 LS400. It should solve the problem for you. https://www.walmart.com/ip/BottlePro-2-Adjustable-Extendable-Car-Cup-Holder-Adapter-Hydro-Flasks-32oz-40oz-Nalgenes-32oz-40oz-Yeti-Ramblers-36oz-Klean-Kanteens-32oz-40oz-Large-/759427191

I think the battery should not have anything to do with the problem you are experiencing.

"You can change the knock sensors and wire harness without removing the intake manifold. Remove the EGR valve, PCV hose and you can get you hand into the V area of the block. A 27mm socket and small rachet with a flex head and the job is done. " I tried this method before, it worked but costed me 2 broken connectors. I then had to remove the manifold to replace the connectors. Unless your hands are very small, there isn't much room to unlock & pull the connectors.

I got the wire from Sewell by calling them after they removed their online store.

I have not bought it yet. The info looks annoying. I think I will pay more attention to what is now not needed info.

I get about 23 MPG combined.

I keep tires at 29 psi, never had vibration for highway speed.

I read somewhere that you can clean MAF of 98 model and later but not on 97 and older models.

M.Yasir, I think the codes could happen to occur when a car does not start and one tries to crank it over. When the car could not start up at all, I think the ECM was thrown a bunch of incomplete messages (reports) and result a bunch of bad reports. It happened to me once when my car did not start and reading codes gave me a long list (O2 sensor, ... you name it). But it was MAF problem. I replaced it, reset all the codes and it was fine.

This is an old post. I think you fixed it by replacing the alternator or fixing the connectivity. Battery is charged with higher voltage than 12.3V.

I cut a plastic bottle to cover half right of the alternator hoping to shield it from leaking ps fluid. Although my alternator has lifetime warranty, I do not want to deal with the connector on the alternator. It is stuck and easy to break since it is too old.