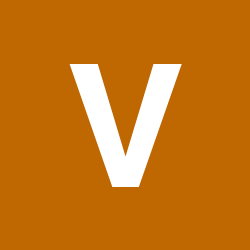 Content Count

149

Joined

Last visited

Days Won

3
Community Reputation
8
Neutral
About vissine
Rank

Advanced Club Member

Profile Information
Gender
Lexus Model
Lexus Year
Location
It was human error. I cut off old oxygen sensor and replaced with a new one a few years ago. Because the replacement cable was a little longer than it should, I had to use zip tie to keep it out of the way. Recently, when I got it on a lift, the cable got crushed causing shorted.Visual check solves the problem.

I am sure some people here can help you better. But I will suggest to change transmission fluid & filter.

What are the names of these codes?

I don't know about your model but inline fuel filter in my car is pretty easy to find and replace. Mine is a 96.

I've found the O2 wires were shorted. After separate them and cover with electrical tape, it's working like normal so I am not going to replace the sensor at this time.

You should check to see if the radiator fans are working first. Try this: turn the ignition switch ON and check if the radiator fan stops? If it does not stop, then check the fan relay.

This is the best online tutorial for your car that landar put together. Try to see what you have been missing. 98 1uz-fe Timing Belt And Water Pump Replacement How_to

Thank you for your reply. It sounds like that's on my next thing-to-do list.

I would try the steps that nc211 listed above first.

The phone never works in my car (I believe they turn off this kind of phone decades ago). The fan was intermittently at slowest speed although I set it to max. Jim, recently, I read one of your very old posts about removing the telephone and that helped me to remove it completely. Thank you!

Does your mechanic know how to read codes from cars manufactured before OBD scanner came out? If I were you, I will find the way to read OBD codes myself before bringing to a mechnic and relying on their multiple guesses.

A video clip of what is going on may help. A video is worth a thousand words.

Hello friends, I am thinking to replace Sensor 2 Bank 2 (downstream) as the voltage always stays at .1 Voltage. I saw the thread to cut and solder the wires but wonder if anyone has tried to remove the passenger seat to replace the whole cable? Is it easy? Thanks!