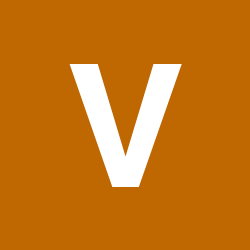 Content Count

93

Joined

Last visited

Days Won

1
Community Reputation
2
Neutral
Profile Information
Gender
Lexus Model
Lexus Year
Location
Thank you for sharing. I hope that I won't have to do this.

It doesn't matter which one go to which location.

Lexus LS400 - Steering Column Repair

Lexus SC300/400 power tilt column grinding/not moving

BTW, This is what I have.

I am thinking to upgrade my stereo with modern functions like Apple Play and Android. With Apple & Google Maps, no longer need NAV updates. Do you guys have any recommendation about Brands?

I haven't used it myself. But the size is adjustable between 2.5"-3.75" so it should be fine. I measured 2.5" on my 96. These should also fit: Gadjit Cup Keeper 2-Pack (Black) Car Cup Holder Adapter Expands Cup Holders to Hold Mugs, Convenience Store Cups, Water + Soda Bottles with up to 3.6" diameter, Fits Yeti Rambler 20 oz Good luck!

I believe this was resolved in another the thread below: Stranger Things - 92 LS400 alternator saga continues - I think :o)

See if this one works Swigzy Car Cup Holder Expander Adapter with Adjustable Base - Rubber Tabs Securely Hold Large Water Bottles

With the engine running, no lights (or load), the meter should read about above 14.2V. So,yours is normal. Turn on the lights and everything, it should drop a bit to maybe between 13.8 and 13.9V.. Turn off the lights and it should go up again. Your case is not normal if you ask me. Replacing the first one is normal, second strike is weird, the third one is even impossible (at least to me).. I've never been unlucky enough to replace more than two components. If it happens to me, I would say bye bye to Autozone and look where else. Besides the battery voltage, what else have you checked?

Thanks for making sure that I am not getting off the rail. Yes, after the second change, this time I replace the transmission filter. the car is quiet now. From looking at the filter, there are debris that were clogging it up. I think the transmission is reaching near to the end of its life. I don't remember reading anyone's post about transmission filter clogged with debris on this site but that's what happening to my car right now. After the filter has been changed, it runs smooth and quiet like there is nothing wrong with the transmission. Up to the point it started to clog up the filter, I was only using Toyota T-IV bought from local Toyota dealer. But now, I am switching to synthetic since type T-IV is not anything special anyway. Part 1 is done, Part 2: I will change the transmission filter again after 1000 miles and hope that the debris is no longer an issue. After that, I should be a happy driver until it happens again.

So, I change the fluid (drain and fill 2 qts) and it seems to help a bit. The noise occurs in the morning when I start up the engine and gone in maybe 5-10 minutes. There is nothing wrong with shifting or accelerating. Is the transmission pump failing and is there an instruction to replace one?

I got an alternator problem before (due to engine oil leaking out from the valve cover and camshaft). I replaced with a new alternator but covered the top of the alternator to protect it from happening again, so far so good.

There is a small circle shape rubber underneath the spare tire, you can pull it out to drain the water. A car hit lightly on the rear passenger side of my car to set the seal off causing water to get in. You may want to check the rear lights to see if any seal is knocked off.

I think the noise comes from transmission area. In the past, when it happened, the noise went away after I changed transmission fluid. I think this happens again. It just doesn't make sense that It happens again after only several thousand miles. I will wait until after the holiday to change the fluid and see how it goes. Thanks Trevor, I have not touched the EGR and MAF yet.