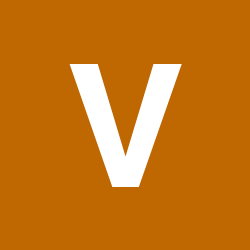 Content Count

112

Joined

Last visited

Days Won

1
Community Reputation
4
Neutral
About vissine
Rank

Advanced Club Member

Profile Information
Gender
Lexus Model
Lexus Year
Location
I meant: maybe electrical problem, not mechanical. You can start on checking electrical connectivity: ground cable (for example), connectors ... Intermittent problem. You can also use WD-40 to clean the electrical connections. I would focus on starter and starter relay first. When it happens, can you try to start the car when it is in Neutral position? Sometimes it may have something to do with the park/neutral position switch. Sometimes, the theft deterrent system ECU can cause no cranking too. Good luck, by the way, I know it is not fun for you.

I guess it has something to do with electric. What voltage do you read for battery when engine is running and when off?

It seems you are looking for terminal HR of air conditioner control connector.

Could it be park/neutral position switch circuit?

I would suggest to do spark test.

After rough idling for awhile, the rpm became stable. I went to an auto parts store I bought a bottle of Heet water remover. I drove for about 10 minutes then stopped on the side of the road because white smoke was so thick. I left it alone for a few hours on the road then started to drive it home. Interestingly, the smoke was so much less and unnoticeable. Anyway, I only replaced the air filter and poured Heet product into fuel tank. I don't know what actually solve the problem, but I don't care any more. I guess it was something to do with bad fuel.

I got a dead battery last few weeks. When I jump to start it again, I notice it's idling roughly, white smoke comes out and later smoke gets thicker. I also smell gasoline. Scan tool does not show any code. Would it be ECM issue? The reason I think about ECM because it does not report any code although it is not drivable. Should I try spark plugs, spark plug cables, ignition coils, igniters, injectors ... first? Thanks!

There are two squares on the plastic vent end, pry them out and unscrew the bolts underneath and the vent is removed.

It may have something to do with the worn-out key. I suggest to duplicate the key at Lexus dealer and see if it fixes the problem.

@todnic, It sounds like a malfunction. Try to read diagnostic trouble code and start from there.

Buy it. If you don't, let me know.

I am going to replace my car stereo (96 LS400). I understand that I need to run the cable from the head unit to the amplifier underneath of passenger seat. However, the air vent end is blocking the amplifier. Can anyone please show me how to remove the air vent end?

sha4000, you are correct, the engine is turning but will not start. I did not hear any spark. No codes were read. I show the picture above because I was not sure (at the time) if I installed them correctly. I later found out that the instruction on Lexls was incorrect. The contact points (wire) should be at the yellow arrows (not at the opposite position as shown in the picture below). After fixing the errors, my car is running normal now. If I had taken pictures of the distributor rotors when taking them off, I would not have any issue. The positive outcome from this is I feel more confident with timing belt work since it is more straight forward. Thank you for getting back to me.

I removed the timing belt to replace camshaft and crank seals. Everything went fine and I checked all the marks lined up correctly after 2 - 4 turns. However, the starter runs but engine does not crank. I have to admit that I forgot to record location of the distribution rotors but from the tutorial document online, I correctly follow the pictures ( attached pictures is from my car). What should I do next? Back to remove the timing belt again or troubleshoot if the fuel line has problem? Thank you!

Use your hand to pound on top of the instrument cluster will do the trick. It happened to my 96 two years ago. After pounding three or four times every few days in the morning, the problem went away, don't know when it will come back but that was a temporary fix.