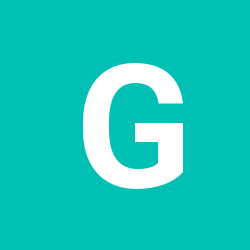 Content Count

25

Joined

Last visited
Community Reputation
0
Neutral
Hi Jill, I took a thin wire hanger and slipped it down the hinge area, jiggled it around a bit and eventually the flash drive shifted so it lies flat and the door now works completely fine. It took about 10 minutes to do this and it seems that I pushed to item back toward the armrest where there was more room for it to settle. I did consult with Lexus and they confirmed that they would have to remove the entire center console to get it out so I am happy with this simple result. Good luck to you, GSY

Hello all, I had a small flash drive in my upholder which now dropped behind the hinge of the latch/closer for the cup holders. I have a 2010 RX350. Now I can't open the latch all the way because the flash drive is blocking it. Is there any way to remove the hinge myself before bringing it to the dealer? Thank you in advance, GSY

I have broken my collar bone once and then shattered the same collar bone a few years later when I was younger. It sucks. Just about anything that you do hurts. Best of luck to you. Hey make sure the wifey takes care of you. Hey baby can you get me a drink. Sweetie do you mind reaching me that drink. :) I am indeed getting plenty of TLC from wifey but it's also very liberating that I can have some "alone time" in the car and the remote touch helps a lot. I feel like I have some freedom back. Thanks for the reply.

Hello All, I am one week past a shattered clavicle with surgery after a cycling accident and just starting to drive very locally. The right collarbone was broken and although my mobility is pretty good post surgery I still have pain reaching forward with my right hand. My wife has a 2010 ES 350 with navigation and there is no way I could manipulate the touch screen. I however have a 2010 RX 350 with remote touch which lets me use any function in the car that I want. The positioning of the controller is perfect as my hand simply rests there very naturally. The Lexus designers really succeeded with this feature. Thanks for reading, GSY

For sale are the 2 year old original Lexus tan rubber floor mats from my 2009 RX 350. There are five (5) mats in all (front passengers, rear passengers and cargo). All were purchased at my Lexus dealer and are in very good condition. The rear seat mats have some small white staining from winter salt in the northeast and the driver's mat has a slight amount of wear which is barely noticeable. The front passenger mat and rear cargo mat are near perfect. All photos in this post are of the actual items being sold. The mats fit the RX 350 model years 2007-2009. Price is $225.00 including shipping within the CONUS. I accept Pay Pal, US Money Order or cash for local pickup. Thank you for looking! GSY

Thank you! Looking forward to it.

My wife's lease comes up in December and I'm curious of the 2010's will be out by then. Thanks in advance.

I have to check my contract but it's probably about 15 cents per mile.

thank you both for the replies. It is in fact a business leased vehicle and that is why we lease. (small family business) I don't have access to another vehicle so my inclination is to get tough with the dealer next time and tell him I'll only take out two more vehicles (my wife will be due at that time as well) unless they eat the excess miles on this car. Thanks again and enjoy the weekend. G

Hello, I leased a 2009 RX 350 in October 2008 for 12,000 miles per year over 4 years. I have always leased Fords with this setup and had no problem but I now switched to Lexus and will never go back. It's now 9 months later and I already have 14,000 miles on the vehicle. My work and personal routine changed drastically which accounts for the excess mileage and it is not expected to change. My feeling is to just ride out the lease and then negotiate with the dealer at the end of the term with the proposition that they excuse the excess the mileage and I'll lease from them again, otherwise I'll go to another dealer, get a BMW, etc. etc. Does anyone have any ideas as to what I should I do? Should I stick to my plan, renegotiate the lease for more miles? Anything else? Thank you all in advance for any advise. GSY

Thank you. Excellent advice.

Hello All, I have a 2009 RX 350 which I love. When the climate controls are "off" I can still feel fresh air coming out of the center vents. Is there a way to close these vents? There is a shut off control knob for the side vents but none for the center. Thanks in advance. GSY

Thank you. I thought that may be the case.

I have an 09 RX 350 which I was love but was disappointed that my iPhone contacts don't sync with the Nav/Phone system. Does anyone know if this has been resolved with the 2010 model?