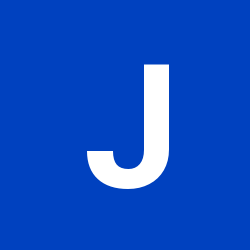 Content Count

15

Joined

Last visited

Days Won

1
Community Reputation
2
Neutral
Profile Information
Lexus Model
Lexus Year
Location
Recent Profile Visitors
The recent visitors block is disabled and is not being shown to other users.
Does anyone know whether ceramic replacement brake pads are available for the 2018 LC500?

Thank you. Probably with next version of LC 500. We have an LS 500 that has a great 360 degree and wonderful front camera.

A Lexus Field Tech Specialist made me aware of an aftermarket harness for LC500. Car Tunes in Largo, FL located the harness via a simple internet search and attached a standard front or rear camera. They did the installation for $600 total. The harness allows the camera to integrate with the stock display. When parking just push button on dash and front camera is on for 20 seconds. If you need more time, just push button again. Attached are pictures of camera in grill-(no cutting needed), picture of button and front camera view. Works like a charm-no longer stress parking. Also note carbon fiber wrap to door sills-looks great.

I drove my 2015 RCF in Sports + on West Palm Beach track for 30 minutes four or five times the same day with no problems.

Borla exhaust used 3 months-like new. Traded RCF for new LC 500. Located in Florida. Best offer. This is my Borla Cat Back Exhaust used for 3 months. It was installed by Rainbow Muffler here in Largo. It took 1.5 hours and they charged $100. There is no welding involved and fit RCF perfectly. Sound great.

My 8 month old 2015 RCF needs to be repainted on drivers side and hood but it has been 4 weeks now and dealer cannot get the paint from Japan. Lexus says it is not available. How could it not be available if they are introducing the 2016 GSF in Utrasonic Bllue Mica and it is one of the hottest colors on the RCF? Does anyone know what is going on?? Thanks

I recenly purchase a 2010 LS460 sport from an out of town dealer which had the dealership ad plate installed on front bumper. I feel the same way you do and I found a local shop which plugged the holes and repainted the front bumper for $200. Looks great-like new.

The flashers on my 2010 LS 460 are very quiet-most times I am not aware that I left them on. I also own a 2005 LS 430 and the flashers are much louder. Is there a fix for the 460?

What is the best way to get these wheels chromed and how do you think chrome will look on a black sport model?

Any thoughts on mitigating brake dust produced by Brembo brakes on LS 460 2010 Sport?

On my LS 430, when rocker switch is in auto position the mirrors fold when ignition is turned off and unfold when car is started. Just got a 2010 LS 460 and the only way I can get the mirrors to fold is by locking the car using the remote. I would like the mirrors to be coordinated either with ignition or when doors are unlocked when ignition is put into park or when the driver's door is opened. In other words, locking or unlocking the doors by any means. How do I program this?

I had same problem with my 2005 430. After much effort on my part, Lexus finally diagnosed drive shaft problem-replaced drive shaft and now car is smooth as silk at all speeds.