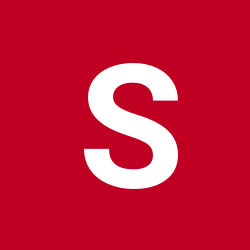 Content Count

33

Joined

Last visited
Everything posted by sugarhill
Can an extended warranty be purchased from the dealer after you bought the car?

Are there any Fog Lights available for the 2018 LS 500?

Just picked up a beautiful 2018 LS500. White with Red n Black interior. I miss that V8 feel from my other 460's but the car has some power and smooth pick up. It's also very stylish. Any other new generation owners out there? Tell me what you think.

Just got a new LS500. It came with a bracket to mount the license plate but I don't see how to mount it in this gigantic grill. Any help by the diy people? Trying to save a trip to the dealer.

Does the 2013 LS 460 and the 2018 LS 500 have the same engine air filters? I just changed the filters in my 13 LS to K&N filters and now I'm trading it in for a LS 500. Want to know if I can use those same filters in the newer car.

Hey! Looking for views and arguments for and against both models. Having a hard time which to choose from.

Looking at a 2018 LS 500 F Sport with 4000 miles. Dealer states it was a customer giveback because of a check engine light on. Car needed a new wire harness which was serviced by Lexus. They stated the car is fully covered under factory warranty. Someone suggested it may be a flood car. Any thoughts or suggestions? Car is being sold at $10,000 below average cost.

I'm posting a link that may answer all you questions about specific non-ML speaker replacement. But, you still need to come up with what you want to accomplish in the end. As a side note; I would NOT recommend placing a separate amp down stream from the head unit. Your asking for major problems that the head unit can not handle. The factory H.U. is about 100 watts output. Not enough to drive nails through your ears, but should be sufficient for normal use. The amp in the trunk (I have the same in my 2010 ES) does a great job of punching out the bass. In my opinion, the biggest problem with the standard system is it's lack of a 5/6 band equalizer. Let us know how this thread works out. http://www.clublexus.com/forums/es350/450555-speaker-upgrade-recommendation-for-standard-2007-es350-non-ml.html Thanks for the input and info guys. I just basically want a lil more bass and loudness from my system. Not looking to spend a great deal of money on a bunch of unnecessary stuff. Just want an enhancement of the stock system with a lil more volume while maintaining clarity.

I would like to do a speaker upgrade in my car. What do you suggest. I already have a sub box and amp. Just want to swap out the interior speakers. And what are the sizes of the interior speakers?

Do you have to buy the TPMS from lexus or are there any aftermarket parts available. My tire warning light came on and I know its one of the TPMS sensors.

iM TAKING MY CAR TO THE DEALER TOMORROW FOR A FINAL CHECK UP BEFORE I GO OVER 50K MILES. IS FREON COVERED IN THE DEALER WARRANTY BECAUSE MY CAR BLOWS HOT AIR RIGHT NOW when i put on the ac.

I was told by a guy at a rim shop that staggered rim set up is not good for all wheel drive cars. Is this true and if so what problems would occur if used.

Yes they can only if the aftermarket rims are TPMS acceptable. Best thing to do is check with the manufacturer of the new rim to see if the new rim will proper hold the sensors. steviej Thanks for the input

if i get a set of aftermarket rims, can the stock tpms device be removed from the stock wheels and placed on the aftermarket rims?

Whats the largest size tire i can put on a set of 19inch rims on a 06 gs 300.

Any one have a 12" sub box in their trunk? I would like to have one made up by a friend for my two 12's and would like to know the dimensions that some of you use. I want it to fit flush in the rear of the trunk.

I'm looking to purchase a set of 19 inch staggered rims for my GS. What is the tallest size tire that I can put on this rim without suffering from rubbing in the wheel well? The rim guy says the recommended size is 245/35/19 front and 275/30/19 rear.

Is that price for the pair or each? Each. ok thanks

Is that price for the pair or each?

Anybody know where I can purchase a set of fog lights (oem) for my 06 GS 300, maybe used. I just need the lens covers.

The guy at the tire shop said it was leaking from inside the stem. It looked as if someone was messing with it, he said.

they should be. I would think they better be. steviej Dealer said not covered! Wear and tear part. Cost of part-$117.00!!!!!