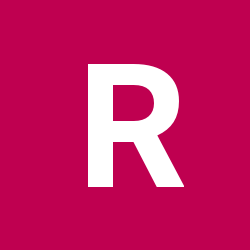 Content Count

10

Joined

Last visited
Community Reputation
0
Neutral
About Reefer
Rank

New Club Member


Birthday

04/08/1958
which tire did you choose? I was a little mixed up with the Bridgestone...there is the Ecopia 422 and then there is the Dueler H/L Ecopia 422 which would be for my SUV. Both had great reviews on quietness and ride. So I did go ahead and had the Dueler H/L Ecopia 422 put on my RX330 two days ago. I did notice a quieter ride from the old Bridgestone Dueler Alenzas but being so new we'll have to see how they hold up etc. I know it's not the tires now, but our RX330 sure has a lot of cabin loudness almost as if the axel or something has become louder through time. Just a lot of humming from rear area. I may put another post out there regarding this, anyone have this problem? It's an '04.

Rfcbuf, I have been doing a lot of searching and am leaning toward the Bridgestone Ecopia EP422. They have been getting great reviews on other RX's and I went down to a dealer and looked at them, total different design than the Duelers. You are right, these Duelers have sure been loud as we put miles on them. I will keep you posted....would like to buy them with the next sale.

My Michelin OEMs only lasted about 22,000 miles so when I replaced them I went with a set of Bridgestone Dueler H/Ls. It's time to replace them and I am looking for a quieter all season. They are 235/55/18's and have been researching Goodyear Assurance. My Lexus dealer is suggesting another set of Michelins Energys and I told him I thought the OEMs were junk. But he is saying the new set is so much more improved that they are replacing them on a lot of RX's. Any thoughts out there?

It is time for me to replace my tires on my 2007 ES330...we live in Wisconsin so am concerned about snow travels yet want nice quiet ride...any suggestions??? Thanks in advance

We had bought an '09 Limited Sonata. The 17" rims made this the hardest riding car I have ever had. It felt like being in a go cart. I did much research and reviewing and the Sonata had passed up Toyota Camry in everything. The car had nice fit and trim. Don't get me wrong, it is a beautiful car. I was just disappointed in the too stiff of ride and I should have spent more road time before I bought. Perhaps I am getting a little older because 20 years ago I may have loved the stiff ride. Here in Wisconsin, the roads are just not that smoothe due to our winter frosts and heaving of roads. Anyway, wlfng is correct - not possible to compare the two. Do love our ES!!!

Lets just say very close to Green Bay. Can't stand the fact that winter is on its way. Looking forward to the Packer/Viking (or Farve) game... Door Co. by chance ? No - Appleton area. Spent many days up in the Door however. Beautiful place and will try to catch some of the fall.

Lets just say very close to Green Bay. Can't stand the fact that winter is on its way. Looking forward to the Packer/Viking (or Farve) game...

My wife and I have loved Toyota brand for the past ten years. We have had a '99 Camry (our daughter now has that in Arizona. We have had an '03 Camry (our son now has that here in Wisconsin). And we currently have an '04 Lexus RX330. When our son took our Camry we were in the market for another. After much research we ended up with a Hyundai Sonota Limited. BIG mistake. Had it 7 weeks, 1,560 miles on it and could not stand the ride. After much searching and dealing, we ended up with ....... another Lexus - a 2006 ES330. So after seven weeks we are back to Toyota/Lexus. We picked up the ES330 last night - 34,500 miles. What were we thinking!!! Its good to be back...Reefer :D

I want to update my 2004 RX330 Nav system to the Generation7.1. Where is the most reasonable place to purchase the disk and is it fairly easy to do on my own? The service personel told me that if I get the disk, just drive in and he will pop it in and help me get it going in a few minutes. Any tips???

I have a 2004 RX330 and did a lot of research and found a lot of info at tirerack.com After much thought, I purchased the Bridgestone Dueler HL and have been very pleased with them and would highly recommend them. I did get a great deal right from the Firestone/Bridgestone dealer - so take a look at them there and see what they have to offer.