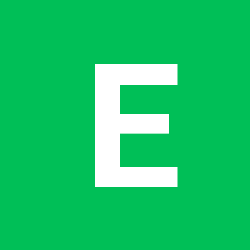 Content count

22

Joined

Last visited
Community Reputation
0
Neutral
Profile Information
Gender
Lexus Model
Lexus Year
Location
They finally got me my replacement dash put in this week after a year and a half of waiting. I was qualifies for Dash and Door panels replacements but they are only doing dashes now from what I was told.

I just called Lexus, not the dealership to confirm. They are indeed on hold once again on parts fulfillment and no ETA on when it will get picked up again. That is so frustrating! 800-255-3987 CUSTOMER SERVICE

I've been waiting since November 2015 for mine.

For those of you who do not care to deal with the circuit writer pen or have tried but did not have any luck fixing your screen this solution (from Amazon) worked perfectly for me. This is actually a full working screen instead of messing with the digitizer, you are replacing it AND the screen electronics as well. https://www.amazon.com/gp/product/B00QJUI7BE/ref=oh_aui_detailpage_o05_s00?ie=UTF8&psc=1 Good Luck!

I too have the Luxury package(s). I basically have everything except the fancy Cruise and backup sensor. Love everything.... it really comes down to personal preference.

Is this a typo or are you saying the IS350 (not 250) will be destroyed by a TL??? I thought the IS350 is faster than the TL?

Can you translate all that?

Have you figured out how to adjust them yet? Can someone with knowledge of this post some pictures and instructions? I've asked my Dealership in the Houston area to adjust but they claimed it's already to factory specs.

I had mine changed as well. As for how it feels... I definitely notice the difference. It stops just fine but it does not really bite down like the OEM dust prone ones that came with the IS 350. Then again, I would rather have a cleaner car over the extra stopping power since I don't drive that way most of the time. Just another perspective for those wanting to change their pads.

I am using Sterling McCall Lexus on the Southwest Freeway. I hear the other 2 dealerships hvae excellent service as well. I would think they need to be to compete with each other.

Sorry to here that. I just mentioned to my Dealer in the Houston area about the accessive dust and they simply replaced it, no questions asked. My car only had 1.2K miles on it though.

Here you go. Summer special ($1080 ) with video and sound to boot http://beta.lexus-parts.com/parts_detail.a...86361&all=Y

Good sound is good sound... I don't know if the length of your drive should be the determining factor. If you are an enthusiast/audiophile, then I would highly recommend the ML system. I am very happy with mine. The big difference is you can turn it up quite loud and still have clean sounding music... no rattling sounds in your speakers. The only thing that rattles is maybe your rear view mirror from all the deep bass . I really like the fact that I get clean deep bass you can feel in your heart w/o the boom boom that some may find offensive as you drive by and set off all alarms in a parking lot with the typical aftermarket stuff. Just my opinion...