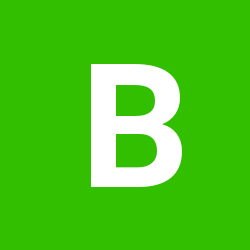 Content Count

106

Joined

Last visited
Community Reputation
0
Neutral
About byohzrd
Rank

Advanced Club Member


Birthday

03/11/1981
Profile Information
Lexus Model

2006 Audi A4 3.0 Quattro Cabriolet
I haven't had a chance to check this site out very thoroughly, but it appears to be a launch site, with live streams of the unveiling at the Chicago Auto Show. There are also a few preview/teaser videos. 2007 ES Launch

Hmmm... how about you write a $40,000 check, give it to me, and I'll pass the pic along to Lexus. Really... it's a small price to pay. ;)

The oval dash was killing me... so I fixed it:

I have mixed feelings about this new ES. I like the design of the exterior... my main complaint with that is that the doors seem enormous. They need some sort of detail in the middle to break them up. Of course, this color doesn't do much to help that. I'm sure the official press photos that Lexus releases will show the ES in a darker color. On the interior, everything is quite nice, except for the vent area of the center stack. Every other Lexus model is going with sleek, straight interior designs. This ovoid dash is completely out of place in a Lexus. It would be better suited in a Buick.

I wouldn't be surprised if these pics are yanked by the end of the day... it's pretty rare for Toyota/Lexus pics to surface before the car is officially unveiled. As far as where I found them... I am a member of a car spy photography group that has been following the new ES for quite some time. There was a link to these photos posted on the board this morning.

The 2007 ES is finally revealed... 2007 Lexus ES350

Thanks for the comments, folks. Unfortunately, I'm pretty sure this is a closed case. The final decision came from the regional manager, not the dealership. I called Lexus HQ, and they told me it was ultimately the decision of the dealership and regional manager. I'm tired of stressing about it, so I'm not going to fight it. From a business perspective, I can understand them not fixing it... they're not contractually obligated to do so. However, being a Public Relations Director, I think it is very unwise on their part not to help me out. I'd actually been working with one of the salesman at this dealership, and was looking at getting a new GS or GX in March. I was happy to inform them that their lack of service was the deciding factor in my not purchasing a Lexus again. Ever. Not only are they not fixing my car, but they refused to give me a loaner over the weekend (even though I did pay them to perform a diagnostic service on the car) which resulted in my having to cancel quite a few of my Christmas plans. The car has been towed to a local transmission shop, where they're rebuilding it for $2,500. As soon as I get it back, I'll be trading it in for something new. Right now a new Hyundai with a 10 year/100,000 mile warranty is looking really, really nice. I've tried German and Japanese... maybe I'll have better luck with Korean.

The transmission is shot. Even with proper service records, Lexus claims that the problem was caused by negligence on my part. They want $3,795 to install a remanufactured transmission... in addition to the $270 they charged me to diagnose the problem. I'm having the car towed to a local tranmission company that specializes in Toyotas. They're going to rebuild the transmission themselves with Camry parts... for $2,300... afterwhich I'll probably sell the car. Ironically, even with the high reliability marks Lexus receives, this has been the worst car I've ever owned. I bought the car with full dealership service records and have meticulously maintained the car. However, it has been in the shop more than any other car I have owned, including my BMW. Anyway, thanks for everyone's input on my transmission issues. If I decide to keep the car, I'm sure I'll be back for more advice. :)

Just got a call from the dealership... the cel code indicated a solenoid. They're going to run full diagnostics on the car to find out exactly what the problem is (approximately $300 labor). Any idea what it costs to fix the solenoid? Also, regarding the service records... I bought the car with 38K miles and haven't had the transmission serviced since. Is there a way for Lexus to pull the records of any service that was done at the dealership? I'm almost afraid to ask at this point, since they've already got the upper hand.

Okay. So yesterday I had my car towed to the mechanic I've been using for years... just to get his opinion. He called this morning saying my car is driving just fine. He's going to let it sit for a few hours and then try again, just to see if he can get the transmission issue to come back. I swear... I must be going crazy. So now I'm even more frustrated than I was before. I'd much rather have him tell me the transmission is shot and spend $4K on a new one than drive around in a car that I personally know has transmission issues. Especially since the Lexus dealership seems willing to at least negotiate the terms of the warranty. If the problem goes away and then comes back a few months from now, I'll really be screwed. So... those of you who know a thing or two about transmissions, I'd appreciate your diagnosis: The car was driving beautifully up until yesterday. No indication whatsoever that the transmission was going out. I parked the car, and then when I went to lunch, the transmission acted up. First I put it in reverse, backed up about two feet and then it thunked and felt like it had gone into neutral. So I pulled forward, tried reverse again, and it didn't budge... just went straight to neutral. I turned the car off and tried again... same thing... reverse didn't work. I let the car sit for about and hour, then tried again, first letting it warm up to operating temperature. Still no reverse. So I revved it up a bit and it thunked into gear and shot backward. I put it in drive at this point and started driving around the parking lot. It lurched around and the transmission sounded like it was grinding rocks or something. So I parked it and had it towed. So my question is this. If the transmission were going out, wouldn't the car drive funny? Wouldn't there be some indication that the transmission was having issues before it simply went kapoot? Wouldn't the CEL come on? And now, why would it be driving just fine? Could there have been a clog in the transmission fluid filter (if there is such a thing)? I just don't get it. Sorry for the long post, but at this point I'm just damn frustrated. Any insight would be much appreciated.

My bad... the car actually has 70,094 miles on it. Just 94 miles out of warranty. I've contacted both Lexus headquarters and my local dealership. I've been told to have the car towed to the dealership tomorrow and to bring any documentation of transmission service. At 70,000 miles, I can't find any indication of transmission service in the service schedule, other than to inspect the fluid. When I checked the transmission fluid this afternoon, it was still quite red, so I'm assuming it's been inspected and ok'd. Anyway, I'm just rambling trying to avoid becoming too frustrated with the situation. Luckily I'm off work until Tuesday... and hopefully I'll have a Lexus loaner by then. Any crossing of fingers would be much appreciated.

My transmission just died at 71,258 miles... a mere 1,258 miles beyond the limits of the Lexus powertrain warranty. Has anyone ever experienced or heard of Lexus being lenient regarding the terms of the warranty? From a business standpoint, I can understand them strictly adhering to the 70,000 mile limit, but as I'm sitting here without a car, I'm hoping to see a bit of light at the end of the tunnel before I decide where to have my car towed. If the dealership will be somewhat forgiving, I'll take it there. If not, I'll take it to my trusted mechanic so I can save some cash. Happy holidays and such.

A friend of mine has managed to lose the keys to her 2001 IS300. She bought the car used, and it came with only one key. Now she's got no keys, period. Her car is sitting in a parking lot somewhere, and she's beside herself. So, I know I've heard a few people say that this is the worst case scenario, and she's probably completely out of luck. Is this true? Will she need to have the computer in her car replaced? She can buy a key using her VIN, but that will only allow her to unlock the doors. Is there a way to program this key without an original master? What are her options, and what are the estimated costs. I know I'm going to have to break some sort of bad news, so any help or insight you can give me would be much appreciated. PS... I apologize if this topic has already been covered. I attempted a search with no results.

Do a search for CBEST settings. There are quite a few customizable options on the ES, but I believe they are only available on 2002+ models.

Since I'm not mechanically inclined at all, I'd prefer to have a few beers while watching my mechanic do it for me. :) Thanks for all the input. I think I'm going to go ahead and have it done.