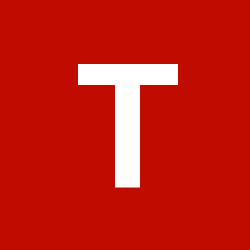 Content Count

2

Joined

Last visited
Community Reputation
0
Neutral
Recent Profile Visitors
The recent visitors block is disabled and is not being shown to other users.
I bought the chilton diy online manual for my lexus ls400 99 and it is pretty helpful but it doesn't give good details like the books and ive been trying to get as much truthful online info as i can. When I lined everything up to TDC the first time it lined up to a gash mark on the LH cam and not the normal 2 marks in the same linear spot that you'd normaly use to line them up so i used that the first time and put everything back together and tried to turn it over and only got clicks from the spark plugs then i took it all back off back to where the marks were thought to be TDC and lined then up to the factory marks and got the same thing, It will begin to crank but stops abruptly just a few degrees past thought tdc. I was getting help from my dad who didn't know jack about toyotas and rotated the crank over twice because he passed the mark slightly and didnt want to rotate it back which was all wrong. I was telling him that it's not okay to turn everything and you'll break it vvti, interference engine blah blah I was assuming i was on a valve, so theoretically if the crank is at tdc or where the pistons were down i could rotate the cams and attempt to get the valves closed and rotate everything over 720 degrees with the belt and double check which i failed to do my first attempts. THANKS !!

Rotated crank over twice (from what was thought TDC) clockwise w/o timing belt and lined up the marks. Now when i rotate the crank over with timing belt it locks up about 10 degrees clockwise. Wondering should I line it back to TDC marks and move the cams around a revolution and see what happens. Any help appreciated thanks !