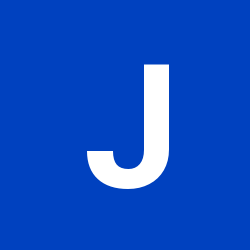 Content count

6

Joined

Last visited
Community Reputation
0
Neutral
How do you make sure it has no liens and what does that even mean? How do you find out if it has or hasn't been stolen before? And how do you find out for sure if the seller is the legal owner of the car or not? Also, side question...how does "emissions testing/smog testing/inspection/etc." for most states normally work in terms of buying from a dealer or private seller. In both cases, do you still have to go and get it tested on your own after purchasing before you register the vehicle in your name or do you not have to when you buy from a dealer or private seller because they have already done it for you? EDIT: I asked him for the vin number and he gave it to me. I ran a report on some site called vehiclehistory.com and it said it had no accident records found, no theft records found, no junk salvage records found (does this part mean it's confirming that it's a clean title like he said?

Never bought a car from someone in my life so it's very nerve wracking and I don't know any of the steps. Came across this Craigslist posting, does it look like a possible good deal? I was texting the person selling it and he said the title is clean, no accidents and they are looking to sell it because they want to upgrade to an SUV. https://nashville.craigslist.org/cto/d/2007-lexus-es-350all-options/6337791370.html

Just an update...I called the dealership back to see if they had the original maintenance records from the previous car owner and if they would be willing to come down on the price a little bit. If they would, then I would be more open to taking it to a local mechanic to check it out. They didn't have the previous maintenance records and she said all she had was the Carfax. And she mentioned that they aren't willing to come down on the price anymore. She said they have already brought it down from $7,000. As you can see from the listing on CarGuru: https://www.cargurus.com/Cars/invent...ting=178506493Just frustrated....not willing to pay that price for that high of mileage I don't think. Just don't know what to do from here. Also, just curious. On another forum, someone said because this car model is a 2007 and over 10 years old, the re-call is no longer outstanding and it is a repair that I would need to pay for? But both the car dealer and the customer service rep from the Lexus phone line told me that the recall would be free even with this 2007 model if I brought it into a Lexus dealer? Confused...who is right?

Yes that's correct, currently unemployed and need a vehicle but my wife has both. Just feeling down like I can't make anything happen...frustrated.

Thanks for your response....maybe it is too high of a price for the high mileage. Just depressed...currently without employment or a vehicle. So I can't necessary just take out a loan for a vehicle and have to pay out of pocket...hence why I was looking in this price range. Just feel like I'm not going to find anything and get out of this hole :(

http://carsofnashvilletn.com/2007-Lexus-ES350/Used-Car/Nashville-TN/9522579/Details.aspx I test drove it today and it seemed nice. My only concern is the high mileage and the recall issue with the airbag that needs to be fixed. But they mentioned if you take it into a Lexus dealership they would do it for free. Other than that, what do you think overall? Worth more to look into? If so, I might take it into a local mechanic for a spot check. Thanks.