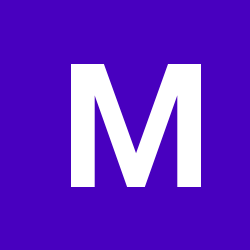 MerleSquirrel
Regular Member
Content Count

6

Joined

Last visited
Community Reputation
0
Neutral
I'm considering a GX to replace my RX350. Does the GX come with a funny spare? If it does, is there room to put a full sized spare (or full sized flat) in the spare space?

Just to make sure everyone understands what I am complaining about, here are a couple of photos. Keep in mind that with that flat tire in the trunk there isn't much room for luggage.

LOL....yes indeed a bad idea. I rented a Volkswagen tiny car in Spain and had a flat in one of those small "white" villages. I was surprised to find a can of fixit, an underpowered air pump, and repair instructions in German. After a patchinf it up, I drove to the nearest AVIS location and swapped cars. But the speed limit on the repaired tire was around 40 MPH and I drove about 50 miles on a high speed highway to get to AVIS. If owners don't start complaining about such foolishness, every time we buy a new car, there will be more of it. Making the compartment big enough for a full spare would be a good environmentally friendly approach for Lexus. Lexus could then brag about saving weight, and increasing fuel economy, and I could just buy a full sized spare and dump the funny spare somewhere along the interstate :)

1. It may be common, but it is absolutely unacceptable to me. 2. Perhaps it is just me, but I think customers should demand better treatment. With all the fru-fru Lexus adds to their vehicles, a proper spare is a drop in the bucket. The tire failure seemed to result from road hazard, as it was in good shape other than a sidewall puncture. I've owned Lexus for many years now, but this "funny spare" is a deal killer. I will not buy another Lexus that doesn't have a full sized spare. I can already see that the 2015s haven't fixed this problem.

It was leaning just a bit, but that isn't my issue.

I had an RX-300 with a full sized spare. When buying the 2010 RX-350 I didn't even check. I thought that any 4WD SUV would never come with a "funny spare", and if I had known, it would have been a "deal killer". So....a couple of years ago while driving from So Cal to Vegas, I had a flat outside of nowhere. No cell phone service. I changed the tire on the side of the freeway. First problem was to unload all the luggage to get to the spare. Well, OK...it shouldn't happen often. BUT...there were two BIG problems. 1. The full sized flat tire will not fit into the funny spare storage area. After fiddling around for a while, I got a large sheet of plastic (left over from Home Depot) over the flat to keep the luggage clean. And by piling the luggage wherever it would fit in the trunk and back seat, I was on the road again with the view out the back window blocked. 2. NEXT. The funny spare has a warning. "Do not drive for long periods over 50 MPH". Great, I'm two hours from Vegas on an interstate where the average speed is probably around 70-75 MPH. End of adventure report. Next: I took my car in for routine servicing last week and was given a 2015 RX-350 as a loaner. Well, I just had to look, and YES....the 2015 RX also has a "funny spare". My wife's ES-350 has a full sized spare. What is Lexus thinking about putting "funny spares" in SUVs?