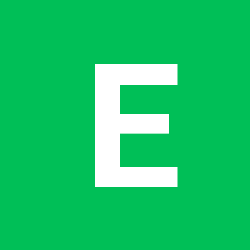 Content count

4

Joined

Last visited
Community Reputation
0
Neutral
Profile Information
Gender
Lexus Model
Lexus Year
Location
Well, if everyone took mass transit would that not be around the same amount of money you put in your car every day? I live in one of the 5 boroughs. I would have to take a bus to a train twice a day - I don't put that much money in my car every week but I hate driving into the city. Regardless everyone has us by the balls.

ElbowDrop replied to 2002 Lexus LS430's topic in General Chat

2002 with 87K - I take it on a lot of drives and usher clients around in it all the time. I have honestly only taken it to the shop once for a replacement door console and usually once a year for inspection. It is a smooth ride even to this day and I do take care of it. Like the transporter!

The problem could be many things, but it could also be something simple. Now on the simple end, it could be your tires are all different. That happened to someone I knew. The minute he hit 60 on the expressway - his car would start to shake almost uncontrollably. We took it to a shop and they couldn't find anything wrong with it. But then we took it somewhere else and the guy was like "you know you have 4 different makes of tires on this car!" so we fixed it and the problem went away. It could also be that you need a good tune up of the system. If cars are bought and sold by a dealer then they have no responsibility to tune the cars up. As long as they run they can be sold. I would honestly find a good body shop in your area, let the guys know that you want to mod your car, put some new gear in and make sure to tip them well. As long as your honest about it, youll come out on top.