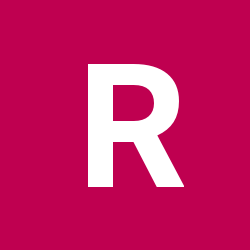 rx350gumnut
Regular Member
Content Count

16

Joined

Last visited
Community Reputation
0
Neutral
Thanks Paul, but I have done a bit of reading and I'm more confused than ever about whats needed to update my Sat Nav. My 2007 rx 350 is running Version 14 of the Navigation Data dvd. I understand that the new Version 16 is available direct from Sensis Australia for $325 and that it is as easy to install as putting the DVD into the dashboard player and switching to Navigation and uploading the data. What I'm confused about whether there is a difference between this type of installation and a "software update". From reading forums on this site and the Australian Lexus form, I understand there may be two processes involved: updating the Navigation Data and updating the system software (???). Am I correct that there are two processes involved here? One involves getting V16 from Sensis and the other needs a Lexus service centre? If so, what is involved in getting a sofware update?

Two questions please to Lexus gurus. Can anyone tell me how to find out what is the current Sat Nav software version in my recently acquired 2007 RX350? It makes a few route guidance mistakes which I'm guessing could be because of software being in need of update. Once I find out what is my current software, can anyone tell me what is the most recent version available? Is eBay the best option for updating?

I also just bought a 2007 RX350 and read earlier threads on removing the crossbar which sounded complicated. I took the car to my Lexus service centre and the mechanic took them off in less than five minutes with nothing but his hands and a screwdriver. He said he had removed hundreds before. Its a free service, so thats my advice. Looks much better without them and the roof is now easy to clean. cheers.

Sorry for late response. I dont believe there was any wind noise with the cross bars in place; they are so well tucked into the aerodynamics of the roofline. I removed them for style reasons, and to make the roof easier to clean. Plus the simple reality that I dont need them.

Thanks Guru Member; thats a handy document to have anyway. My Lexus service person says they have been asked that question many times but they cannot help. Perhaps the designer responsible for the window resetting issue discussed above could put it on his/her "to do" list.

My newly acquired 2007 RX 350 will be kept under a carport with a low ceiling height. When the rear door is fully open it will "hit the roof" so to speak. Does anyone know if the rear door can be set to open at a lower height?

This is an info piece rather than a question. I've had my RX 350 for just a week now and could not be happier. In the interest of sharing, I thought I would mention what I've done with my cross bars as it seems to have come up several times before. I found the earlier threads and they scared me, so I went to my local Lexus Service and watched while the mechanic took less than five minutes and had both cross bars off. All he used was his hands and a screwdriver. I'll store the bars for the next owner as I know I'll never need them and if I do its another five minutes at Lexus. The style lines look cleaner to me, and the roof is easier to clean. cheers from Sydney. (PS: love this site...there is so much useful information here).

OK; you win. I'm no match for a Guru Member. Hope I have provided something useful for other Lexus lovers.

On taking a closer look myself, the ones in your image look exactly the same EXCEPT for the small dividing structure between the cups. I expect that what is underneath is the same as shown in the image I posted. So if anyone else wants a more roomy front bay, try having the cupholding insert removed. It will still serve the same purpose but provide more options for other things you carry every day in your car.

Hi guys: I believe you may be mistaken. Take a closer look. The images you sent show the exact same assembly as the one I had removed from my RX 350.

this is the item they removed

I'll try again; this is my first attempt at uploading an image so be patient. I'll also send the an image of the removed assembly in case anyone else is curious about this procedure.

This is the cavity freed up by the removal of the cup holder assembly

Unexpectedly, there is a larger molding with two cup-holding shapes. While the shape of the space seems to be for over-sized cup holders, it is also much wider and more flexible/useful by allowing a wallet, mobile phone and other bits and pieces to be stored and easily accessed.

Thanks for the reply, but I took it to Lexus Service and they took two minutes to have the assembly out; the larger storage space left behind is more useful to me as somewhere to put my wallet, cellphone etc. Happy boy now.