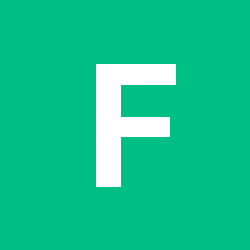 Content count

129

Joined

Last visited

Days Won

1
Community Reputation
3
Neutral
About Filehorse
Rank

Advanced Club Member

Profile Information
Gender
Lexus Model

RX300 AWD - 210,000 miles

Lexus Year
Location
It does not look good for the home team. Guessing the white smoke was oil blowing on to a hot exhaust pipe. You didn't mention whether or not the red Oil Pressure idiot light came on. I'm guessing it must have - assuming it is working. Sounds like your engine didn't stall; it seized.

Don't have too much to go on here. A roundup of the usual suspects would include coolant suddenly getting into one of the cylinders. This would cause engine shaking due to ignition loss on that cylinder. The white "smoke" would actually be water vapor. The quick way to determine if this is the problem would be to have someone run a pressure test on your cooling system. These are easy to do and any repair shop could perform it. The bad news is that if what you have is actually a coolant leak there are typically only a couple of choices: either a blown head gasket or a cracked cylinder head. Has the engine been severely overheated recently? If so you may have the source of your problem. It sounds like you need to find a good independent garage that preferably deals with Toyota since the engine is a made by Toyota. Also, check your oil level with the dipstick. If the oil appears milky in appearance it likely has water in it. Also if it is milky and the level is above the Full mark that could also suggest you've picked up some coolant in the crankcase. This is just a place to start. Hopefully it will turn out to be something simple but the prognosis isn't real good. Let us know what you find out.

There are several faults which will prevent the transmission from shifting into 4th gear. From personal experience I know that either a fuel injector failure or a cylinder coil failure will cause that to happen. The code you have appears to definitely be related to a transmission issue. https://www.autocodes.com/p1730_toyota.html. Me thinks you are going to have to find a reliable transmission shop to identify and replace the failed switch/sensor. On the positive side there seems to be no indication of anything mechanically wrong with the transmission so hopefully you won't need to take your banker along for the service. Good luck.

That's exactly the way I felt so I was happy to pay it forward. Thanks for the feedback. Glad to see it worked for you too.

Before you go down the road of seat belt replacement I suggest you look at this video and give this a try. I have an RX300 with 225,000 on the clock and over the years the driver's side belt had gotten to the point you almost had to push it back to make it retract. I follow the procedure demonstrated in the attached video and the belt now retracts as easily as when new..!! You don't realize how stiff the belt has become until you feel the clean and dry version. The only change to the process I made was to put a small amount of liquid fabric softener in the rinse water. I also used a nylon bristle brush to scrub the belt on both sides while in the detergent solution. Be sure to rinse the belt more than once. After looping the cleaned belt over the steering wheel to dry it literally worked like new and still does. I'd do it outside where the sun can help with the drying. I had actually bought a used seat belt thinking it would fix the problem but as I researched the same issues you are now considering I ran across the belt cleaning process and could not be happier. I think you'll be amazed at the difference and it's a LOT easier than removing the entire assembly for rebuilding and I promise it will cost less..!! Good luck.

I think what you need is in here. You can find the Transaxle and Transfer Case listed in the section headers on the left side of the document. Good luck. I have others but I'm not sure they are any different. RX300_-_Repair_Manual_.pdf

A good pair of needle nose pliers will get the job done but the tips need to be fairly long and slender. El cheapo pliers probably need not apply. Your best bet for the Outer Grounding/Retaining Sleeve is probably going to be a used parts place/junkyard. Pull-A-Part is a national franchise where you have to do your own wrenching but if they have what you need you'll never find it for less. https://www.pullapart.com/locations/ If there is not one in your area there are probably similar salvage yards. With Pull-A-Part you can check their inventory before you go to see if they have a Gen 1 RX300 in inventory. Otherwise, you're at the mercy of your friendly Lexus parts department. Or, depending on your level of desperation, a quick Internet search will find you complete replacement antennas: http://www.partsgeek.com/catalog/2002/lexus/rx300/fluids-fs-manuals-fs-misc/antenna.html Lotsa luck.

Based on your description it's impossible to make any kind of diagnosis with any certainty. However, it appears that at this point you are just throwing parts and money at the problem. I think it's time to find a good independent Toyota/Lexus shop that will have the proper diagnostic equipment to give you an informed determination of what the problem is. It'll cost a lot less than coil packs and valve timing solenoids. Good luck.

Sounds like a trip to your local independent Toyota/Lexus shop may be in order.

Based on the limited amount of information you've provided, if the vehicle seems to lose power going uphill but the engine RPM's are increasing, I think it's time for someone to take a hard look at your transmission. I don't know of any other place where you can create any serious slippage in the drive train. Let us know what you find.

Just looking at the belt arrangement on my 2000 RX300 and the adjustment has to be either via the alternator or the A/C compressor. Either way, it's not obvious like the old days but it has to be there somewhere. If you push down on the belt midway between the alternator pulley and the crankshaft pulley there should be about 1/2" of depression available and that's with a pretty stout finger pressure. I had my alternator replaced sometime last summer and this is where the indy shop left the belt tension. If there's much more than that much depression available you may have found your problem. It'll be interesting to see what you discover on your quest. Again, good luck.

While you're under the hood, loosen the belt and check any other accessories (A/C, power steering pump) to see if there is any significant drag. I have trouble thinking it's just a coincidence that you have a squeaking belt and a Alternator/Battery warning light. In a vehicle of this age, you really need to find a good independent shop that specializes in Toyota/Lexus repairs. Under the hood is all Toyota so there should be one in your area you could trust to do good work at a fair price. The parts will be about the same price as the dealer but the labor rates should be significantly less. Good luck and let us know what you find that solves the problem.

I think you have two possibilities: (1) the accessory drive belt is loose and needs to be adjusted. (2) you have an alternator bearing seizing up and the belt is slipping over the pulley. If the belt is loose, adjust and problem solved. If the belt is tight, loosen it and see if the alternator pulley will spin freely with no drag. If it doesn't, problem solved with a nre alternator - and they ain't exactly cheap but it is an easy DIY. Good luck.

Hopefully you can get some benefit from the attached files. Good luck. RX300_1998-2003_Workshop_Repair_Manual__WhereEverybodyKnowsY.pdf RX300 - Body Electrical Diagrams .pdf RX300_-_Repair_Manual_.pdf

Most likely it is the retractable antenna mast. It has a coiled nylon "tail" with teeth that allow it to be pushed up and retracted back. I'm pretty sure some of the nylon teeth have broken off. The following video will show you how to replace your mast. It's actually a pretty simple job. Just pay attention and take your time. New mast is available at your friendly Lexus dealer Parts Department. As repairs go, this one is pretty easy and not that expensive. I did mine a few years ago and this is the procedure I followed. Good luck.