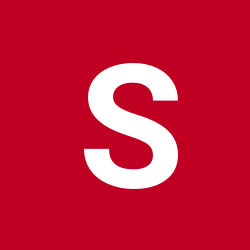 Shinjinkiru
Regular Member
Content Count

9

Joined

Last visited
Community Reputation
0
Neutral
Which fuse was blown? What was the cause? What happened to the fuse after you changed it? Did it blow again? The Fuse that said "Tail" I changed to another 10A fuse, and no It didn't blow when I put a new one in. The fused I believe was called the tail lamp fuse.

there are no warning indicator light that comes up. True there was a blown fuse on the driver side foot panel. When i changed it the running light still didnt work. asforementioned, the signal break and reverse light work, but for some odd reason the running light doesnt work. Anymore idea or suggestion that can help me lead to fixing this problem. thanks.

You guys know the light that comes on for your tailight at night. I think it's called dimmers? For some reason mines stop working at of nowhere. I drive a 98 GS300 4 door. I checked the fused to see if anything was blown, but everything seem to be good. I'm pretty sure it's not my taillight. It has to do with the wire or some sort. Maybe some malfunctioning going on? The turn signal brakes and everything else works, I just dont have any dim light to drive at night. Someone please help me.

I just recently brought some Led Glow for my 98 GS300 the one with navigation, and it has a feature where the LED can go with the music, but you have to connect it to the audio wires for the car to work. I tried searching Google and throughout forums, but could not find any thing. Any help, pictures etch would be great. Thanks. PS: I need to figure out where the audio wire is located at for me to attach the LED Glow to for it to go with the music. Thanks

Every Lexus has a cold air intake, I take it you want to build a custom intake ? Maybe an intake that is a bit larger and less restrictive ? You do not want to install one of those short ram air intakes, They are a negative mod. I cant seem to find any CAI for a 98 GS300. They mostly make SRI for them. If any one can tell me or show me a link to CAI for a 98 GS300 I will be gratefully thankful. I have seen other CAI for other model for lexus, but I want to know for sure will it fit on my 98 GS.

Hi, I want to put a CAI for my 98 GS300, and I was looking around but I couldn't find any CAI for my model. All I found was SRI. If anyone who has install a CAI For their GS, can you please give me some assistance. Most likely I have to buy a CAI from another model and customize it, but I don't know which to pick from. Please Help. Thanks.

um ok....yes get rid of that terrible neon shifter. this isnt a honda man. otherwise car is nice LOL must definitely. The car is my dad old car. He's getting a 2001 gs300. He has no taste, but hey would cold air intake make my car go fast. I know that Lexus doesn't have that much CAI or am I wrong? Anyone had ever tried both SRI and CAI and notice a difference. With the Weapon R yea it's cheaper then injen, but maybe it work as well. Any comments from weapon R users?

I was looking at weapon R are they anygood?

Hello, I currently have a 1998 GS300. Everything is stock. I am planning to tune it up. I'm currently trying to figure out what type of intake would be best for this type of car. Like can you please tell which name/brand would be the best. Also any additional tips on what I should do to my gs would be helpful. Thanks Much! Ohh and btw this is my lexus right here. http://atlanta.craigslist.org/cto/1220844056.html. I'm having a debate over Cold air intake vs Short ram. Which is better? Any help will be appreciated. thanks.