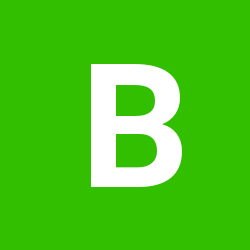 bigange9012
Regular Member
Content Count

14

Joined

Last visited
Community Reputation
0
Neutral
Getting ready to buy 99 sc 400. Like the way tires and wheels sit on your car. Can u give me sizes of each. Thanks,

I know this has been brought up many times before but I can't get a true answer. What tranny is in the 1992 sc400. The A340E or the A341E? Thanks in advance.

I have 173k on my car and my tranny seems to be going from 1st to 3rd , I getting lack of power after that gear change. When I downshift it into 2nd it powers up again. Sometimes I will floor it at 65mph and it won't even downshift. These symptoms don't happen all the time , only sometimes. When the car is cold it runs fine until I drive for a half hour or so. My tranny oil seems to be redish brown. Any suggestions?

I'm looking to do a manual conversion in my 92 sc400. Can anyone give me a list of parts and transmissions that bolt up to the 1uz motor? Thanks in advance.

Thanks guys! Iwent and put an x pipe in and boy does the exhaust sound great. I got all of my power back and I think I added a couple of horses on top of it. I am running stock headers. From the exhaust manifold I have the stock cats then I started the 2.50 inch straight pipe . Replaced the first Y with an x pipe and then all straight from there with resonator's removed. The exhaust is real deep the whole way through the rpm's.

How can I reconstruct what I hve done to get the performance and sound I am looking for?

Here's the deal. I started the 2.50 piping at the two cats near the headers. I am looking for an import tuner sound not that heavy chevy rumble that I have now. I gain a little bit of power when I put the silencer's in why is that?

Hey everyone I just put on the Megan N1 turbos. I drove from NYC all the way to PA for them. I am not happy with the sound or performance. Here is what I did. I did 2 1/2 inch straight pipes fron the cats back. I removed the sub cat and the resinators. I did two pipes straight back no Y pipe or x pipe. I think I lost alot of back pressure and performance. I am not happy with the sound at all it farts at high RPM'S. How can I get max performance and best sound out of these mufflers? Thanks in advance.

Hello I'm new to the forum. I have a question about your install. I've been looking everywhere for this info great post!! Where exactly did you run the power wire? I know you said you had to drill a hole but where? Thanks in advance.