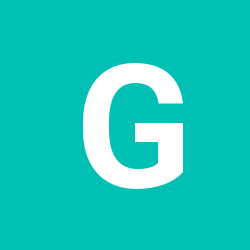 Content Count

63

Joined

Last visited
Community Reputation
0
Neutral
Profile Information
Lexus Model

2001 Lexus ES300, 2005 Chrysler Sebring Convertible, 1997 Honda Civic, 1966 Cadillac Coupe DeVille Convertible, 1951 Packard 200
Finally got the bolts out. Ended up removing the two water hoses that are in that area, removed the throttle body and a couple of lines on it so I could pull it out of the way and the nut on a stud holding the wire harness on the engine. Of course when I removed the throttle body, the bolt that holds the bracket to it broke. After all of that, I used a 1/2" drive breaker bar with a 1/2" to 3/8" reducer and a standard 17mm socket. That combo made the length perfect to fit in the pocket where the bolts were. Still was a huge pain. After breaking loose the bolt, I switched to a swivel head socket wrench to speed up removal. You can only remove it so much. If you go too far, you will not be able to get the socket back off. Finished removal with a box end wrench. Now that all the bolts are removed, still trying to get the trans and engine separated. i think the dowel pins are corroded holding it together. Going to try thin scrapers at the seam between the two and move up to a chisel & pry bar to get them apart.

Been gone for a while. My car is a 2001 ES300. Had issues with my U140E trans no longer going in overdrive. After trying to fix it, gave up and parked the car for over a year. Now I have bought a used one from a junkyard and I am currently trying to remove the old trans. It has been a nightmare of a project. Broken bolts, had to cut off my stabilizer bar links because the nuts were rusted to them and the passenger side axle is frozen in the axle bearing housing. I'm at the point now where I am ready to remove the old trans. Just got the front brace removed. I cannot figure out how to get at the upper trans to engine mount bolts. Service manual does not help. Only tells me to remove the bolts. Pics attached to show the area on my car as well as on my new trans. Anyone done this before? I tried to reach them from under the car, but that did not work. Is there something that will come off easily on the top of the engine to make this easier? Any help is appreciated!

Found another listing for used transmissions. Range in price from $1,400 - $1,800! Makes the rebuilt ones on ebay seem like a good deal, even if they were not totally rebuilt. http://www.autopartsfair.com/lexus-used_transmissions/es300-2000-catalog.html?fit_notes=a8dc7d971db9f2d640e137dac905ec1f&seq_num=3

Thanks for the response. I wasn't sure what my trans options were or if anyone had done a swap with a Camry for feedback as to how it went. I see a used one on ebay now for $999. Seems a little steep. Others are offering "rebuilt" ones on ebay for $1,500.

I don't see why not. I had one repaired about 10 years ago. They replaced the tumblers to rekey it for me. It was not off a Lexus, but they all work basically the same. You should call ahead before taking the door apart.

Not sure about the problem with the remote, but the tumblers in the lock might be a problem for you. Maybe they are bound up for overuse or damage. Have you tried lubing them with graphite? Worst case you might have to remove the lock and take it to a locksmith for repair. Perhaps the tumbler damage keeps the power lock from activating?

I have had an ongoing transmission problem. My '01 ES300 has the U140E trans and it no longer goes in overdrive. I tried finding a new solenoid, but Lexus couldn't even get the right one after numerous attempts. Now I just want to swap out the trans. What are my cheapest options? It's very hard for me to find one out of a Lexus, but I heard a '02-'03 V6 Camry would work. Would it just bolt in or are there electronics that need to be changed? The earlier trans A541E is fairly cheap. Could it be installed with some electrial components or would it not work at all? This is not my daily driver so I am not in a rush to get the job done. Just want it done as cheaply as possible.

Has anyone ever bought parts from toyotapartszone.com? They have a solenoid for my trans that is a lot cheaper than I have been able to find. They say it is OEM too. Just want to know if it is too good to be true...

35230 is shift solenoid D. Awesome...Thanks! I do not have a Lexus dealer near me so I was at a loss. Tried to call the closest one's parts department but they were no help.

I have a '01 ES300 (u140E trans) with an ongoing P0765 transmission shift solenoid "D" malfunction code. The car will not go into overdrive. So far I have dropped the pan and inspected for metal shavings (none), pulled out the valve body and cleaned it out as well as the solenoids. Put it all back together and it still isn't working. My next step is to replace the solenoid. Can someone tell me which solenoid in this diagram is the "D" one so I order the right part? Thanks!

Call around...My Toyota dealer replaced the timing belt and the coolant for $350.00. I did not have him replace the water pump because I thought I was going to trade the car in less than a year. Wound up keeping it.

Hey guys, My parking brake froze up on my rear brakes. I tore apart the holding pin on the shoes forcing it off. Anyone know where they sell rebuild kits with the pins, springs, ect.? So far, I have only seen the shoes or the parking cable for sale at the normal parts places.

This is a continuation of my original post http://us.lexusownersclub.com/forums/index...showtopic=57542 concerning the solenoid shift problem I am trying to fix. So I cleaned out my valve body and the solenoids. I tried to reinstall it, but while doing so I crushed the check ball assembly. I read somewhere else that using vaseline would hold it in place. I thought it worked, but I guess it slipped while I was wrestling with it to get it reinstalled. I noticed that there are three actuator pistons. Two face the trans pan and the other faces up, exposing only the spring. One of the pistons facing down is seated in it's postion. The other does not stay up in the bore. I have to hold it and push (with some force) to get the valve body on. Is this normal? Any tips/tricks for getting the valve body reinstalled? Right now, I have to make sure the check ball valve, the one accumulator piston, the middle spring and the shift selector valve all go in OK. This is a lot of juggling, not to mention the valve body gets pretty heavy trying to hold it up and pushing it against the transmission. If anyone can offer suggestions to make this easier while I wait for my new check ball valve, I would appreciate it.

Haven't gotten any advice on this. I soaked the solenoids in mineral spirits for a while and washed the valve body with it also. I'm not going to try to "test" the solenoids because I'm not sure if hooking it directly to the battery would burn it out or not. Does anyone have some tricks for reinstalling the valve body? I'm nervous about trying to get the check ball valve and the spring and pistons all to stay in place while fumbling to get some of the bolts back in. Maybe someone who has done this before has a system for doing it easier?

I used to have a '92. The job is pretty easy. You need a spring compressor to remove the top nut from the strut so you can take the spring off and put it on the new strut. New struts do not come with the springs. You definately need a breaker bar. My impact wrench wouldn't get the big nut off the bottom bolt. I had to use a huge breaker bar with a pipe on the end for extra leverage. I didn't want to put a lot of money in my car at the time either. I bought the cheapest shocks at Autozone ($50?). One of my springs had broken (forcing me to replace the struts) so I got one at a junk yard for $10. You should buy at least a Haynes manual if you plan on doing anymore repairs yourself. Sometimes you can find them at the library also. At the beginning of this forum there is a Merry Christmas post. A service manual might be listed there for your car.