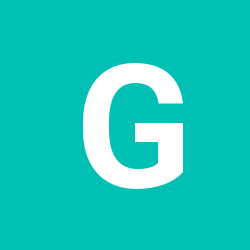 GSESRXOWNER
Regular Member
Content Count

10

Joined

Last visited
Community Reputation
0
Neutral
dcfish; Howdy, I have several LED bulbs out also on my 98 GS300. the LCD screen is fine. Do you have the vol/tuner board only with the LED ligths only. Email: david@smithteamrealty.com, Thanks

what is the year of your car? it sounds like u just need to either DIY and unsolder them and resolder some in or replace the board! but i have a DIY on this just waiting to see what year yours is It's a 98. I went to dealership and no luck there on blubs or board. had to go to a pc. shop and still waiting on bid.

Same prob... going today to the dealership for led's and getting a price for the cup holders. I'll let you know. Well, guys & gals. the dealer wants $207 for the entire thing. and will not sell just the arms. all or nothing. Junk yards looking good..

HELP!!! Hope someone who has done this little job can give me some advise. I've got my radio apart, the control board with the led light and sound control, and the led's are soldered in. I was hoping it was like the a/c blubs, twist and replace. Butttttt nooooo. Is the only way to replace the led's are to solder them or should I just replace that whole board, 3 led's out.. Any assistance would be great! Thanks

<_< Howdy, Need a little help if possible. After 11yrs my 98 GS300 has misc. led's and other center console/dash lights out. Some of the lights out are the shifter light, a/c - on/off, fan speed, some radio button led's, and others. What i need is detailed info on how to remove the covers holding the a/c, radio stack and the panel over the shifter. Any help would be great. Thanks.

:( Hay guys & gals, sorry it took so long to get back to this. Thanks to those who responded. I looked everywhere, even car-part.com-cool site, but no luck. Looks like the dealer is getting some money. Thanks again.

Agreed....do a little research on these & you might end up getting the whole assembly for a fraction of the cost compared to new at the dealer. Craigslist is another possibility. I don't know of many aftermarket cup holders that will fit an ES personally. Thanks. looked everywhere. ebay has two center consoles only 100 $ 155, dont want to pay that just for the cup holders. Have not checked Craiglist yet. Thanks

Howdy; Anyone out the know where I can find after market cup holder for Es300 center console. Both of the outside spring holder arms broke off. I need to replace the hole thing. Thanks for any assistance.