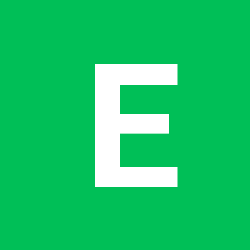 Content Count

226

Joined

Last visited

Days Won

2
Community Reputation
5
Neutral
About eugene.s
Rank

Advanced Club Member

Profile Information
Gender
Lexus Model
Lexus Year
Location
It might be that your new phone is just not supported. I would try to delete > register the phone a few times. Try to only transfer contacts. (I would expect it to transfer a part of your contacts from the phone to the truck).

Hi All, I went to the official Lexus site and, by my VIN, found out that my truck is subject to the following TSB / recall. I don't have a Lexus dealer in my place. From prior practice, when going to "knowledgeable mechanical shops" here, they could quote more items for replacement then what's really needed. Can you guide me -- what exactly (which part numbers) need to be replaced in this recall? (Either here or via a private message). Or maybe share a related TSB? Had I had an authorized dealer in my place, all this wouldn't have been a problem... Many thanks in advance Safety Recalls View Affected Vehicles By Make, Model, and Year Not your vehicle? Title Safety Recall JLL - Remedy Notice Certain 2008 - 2019 Model Year LX 570 Front Seatbelt Status Remedy Available Description The front passenger occupant classification system has a seatbelt tension sensor that could malfunction over time and could cause the airbag warning light and the passenger airbag "OFF" indicator to illuminate. In addition, the front passenger airbag, knee airbag, and the passenger seat-mounted side airbag may be deactivated. If these airbags are deactivated, there is an increased risk of injury to the occupant in the event of a crash. Remedy Any authorized Lexus dealer will replace the front passenger seatbelt assembly FREE OF CHARGE. For answers to frequently asked questions, please click here. Recall Date December 13, 2018 Dealer Reference ID JLL NHTSA Recall ID 18V887

Register at https://drivers.lexus.com/lexusdrivers. You'll get online manuals for your specific model/year for free.

Might be worth checking the battery. This happened to me before with a depleted battery. I used it for ~5 years, a few times it drained beyond "recharge" but I still managed to manually charge it to full. While on engine running, it went up up to ~13.3-13.5V (as due), when i left the car idle for a day or two, it went down to ~12.3V (lower than due). Sometimes i was unable to start from the first attempt; sometime had cranking first but waiting for a few minutes, it somehow readjusted and started (but not always).

If you've rotated the tires (both from the rear to the front), the balancing and tire bulges is probably not an issue. I'd start from checking the undercarriage (is everything OK with your rear chassis) and re-aligning the wheels. ...you may also want to check on https://secure.drivers.lexus.com/lexusdrivers/home or with a dealer if you car (identifiable by the VIN number) has any open TSB (technical service bulletins)...

From you last post, you seem to have more issues. (1) replace the tires (2) do a four wheels alignment. You'd benefit hugely from it. And it shouldn't cost too much more.

The LX470 suspension is rough but nothing like "beating to death". This is having 3 different brands of tires what is most likely causing a bumpy ride. This is also a huge safety issue. In my region, we've recently had a driver who died as he was driving at circa 60mph, had to make a sudden maneuver but was unable to retain control of a car due to different tire threads and their different level of wear and tear. He smashed into a truck and died. Not ideally, but you can still have front/rear tires of a different thread pattern/wear and tear, however, both of the front tires should have the same pattern/wear and tear and both of the rear tires should have the same pattern/wear and tear (and you'd put the most worn tires on the rear axle). Ideally, all four tires should be the same. Other things which may cause a bumpy ride are: - dirt on the wheel disks. Not your case (having driven 300 miles, the dirt must have gone away); - a wrong wheel alignment. Best to perform a wheel alignment once a year.

Hi All, Anyone knows the specs of the original LX570 battery (capacity and CCA)? For my 2011 model, in all the catalogs, I can only see the reference to the battery model "105D31L" and the part number "28800-66021". Searching the web did not help. The part number seems to be discontinued and when I search for the model ("105D31L") I can see batteries with various specs (capacity and CCA). I am interested no know, for the original LX570 battery, its capacity (85 Ah or more?) and CCA (Cold Cranking Performance) - CCA 710 A or more? Thanks in advance

I would check injectors and cylinder compression

Hi folks, Apologies if I am inadvertently writing to a wrong thread. But what's the easiest way to remove the technical inspection sticker? I use the car outside the U.S. and the sticker has become weird. I've tried to remove it but the process doesn't seem intuitive. Any hints?

Airdog99, have you gone to another shop for a second opinion? (going to a dealer doesn't seem a viable option)

Now this website is down (https://secure.drivers.lexus.com) - perhaps just until Monday. Register there, input your VIN and you'll see manuals, recalls, service history etc. for your particular car.

Perhaps corroded wires. I'd go to a mechanic to test the wiring for continuity.

Not familiar with LX470. But sounds similar to the famous GX470 crank shaft issue (or whatever it's called)... Maybe worth checking the GX forum for a reliable solution.

Why are you so focused on the belts? If you are so energized, go to https://secure.drivers.lexus.com/lexusdrivers/home Or a relative page to the UK.