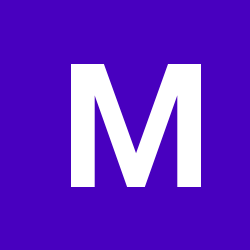 Content Count

30

Joined

Last visited

Days Won

1
Community Reputation
2
Neutral
I was told ride would be stiffer...but I have not noticed that....actually seems better.

Read my reply just posted. I just installed a kit, no problems and no worries and rides great. These suspensions when they start to fail will cost you thousands to keep going, not worth it. My problem was external rust, so changing the fluid would not have helped.

read my suspension topic I just posted. You may be low on fluid....you have to open container to look, as dirty oil will trick you thinking it is full. Look inside.

My 2000 LX470 with about 160,000 miles lost it's suspension fluid, via leaks through the shocks, accumulator, and rusty lines. LEXUS wanted about $8700 to fully repair....and that did not include a new pump or other leveling switches which were working. I did some research and I just converted to a Toyota 100 land Cruiser type suspension system for about $1,700 installed. The ride is great, but I lost the rise and lower feature of course. There are a few kits on the market, but I choose Strut Master mainly because my mechanic had good luck with them in the past. My kit was $500, and labor to install was $1200, which included a new alignment. The top of the rear shocks are a !Removed! to get off, so my mechanic cut a small hole in the floor above, and patched it after the install, which is hidden under the mats anyway. The kit has 4 shocks and two stronger rear coil springs to simulate the Landcruiser. I highly recommend this conversion as once the hydraulic suspension begins to go, you could spend thousands to repair. The original system has so many parts that can fail so I highly recommend the conversion. My 17 year old LX470 is probally only worth $8,000 now, so I am not concerned about any loss in value from the conversion. And I never have to worry about expensive repairs on the suspension ever again.

find me at snes@vineyard.net

I am looking for parts to a roof rack for my 2000 lx470

I am confident they are there, because the same rack was used from about 1998 to 2006, so there must be hundreds of LX470 in junkyards. I just need the right front for now.

would appreciate an answer

2000 LX470 I am missing two of the roof rack end caps....Lexus has none in stock and item may be discontinued. My color is taupe, but I can repaint here. These caps are about 9.5" long by about 3" wide, and there are 4. Anyone find replacements yet? Please copy your answer to my email at snes@vineyard.net

Mark in service, at Inskip Lexus, Warwick, RI, will repaint smokey Topaz cars for free. Just had mine done. paul

I ended up with General Grabber recommended on TireRack.com....no problems yet, $565 installed for 4.... I have had the Michelins but I love my Goodyear Triple Tread. They outperform the Michelins in all respects. Take a look at www.tirerack.com and read the reviews.

I just got my 2000 lx 470 back with free paint. My dealer, Inskip Lexus of warwick, RI,, will repaint smokey topaz for free. Ask for mark ellis in service. Mark does not care about one owner or prior service history. Amazing.

Just got my paint job for no cost on my 2000 LX470. Simply, contact your dealer. I know smokey topaz is on there list, maybe others. I do not know if there is national policy, but they decided to repair mine sight unseen, after checking with a regional rep.

I had same problem in my 2000 LX470. I installed a Pioneer F700 GPS. It is the beat cheapest unit, but there are better more expensive units.