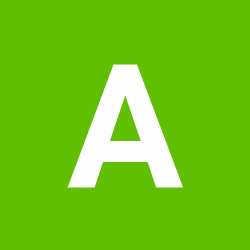 Alex N Sarasota
Regular Member
Content Count

4

Joined

Last visited
Community Reputation
0
Neutral
About Alex N Sarasota
Rank

New Club Member


Birthday

06/11/1961
Thanks for being honest. If you stay on them, they will replace your rims. Don't give up. Good Luck.

I don't know anything about rims corroding but I can tell you going back to Wilde Lexus of Sarasota is not going to do you any good unless you go in there when they are extremely busy (so that would mean during Season) and just start complaining and demanding to see the GM. But that would be just for your satisfaction and show the guys there how phyco we women can really become when we don't get what we want ..... ha ha. I would probably write Mark Wilde a letter first and send it to his admin office and address it to Wilde Automotive, send another copy to the Lexus dealership address, to his attention marked personal and confidential, and then one to his home. You can look up his home address in the County Property Appraiser records. I am sure he/they are members of the Better Business Bureau and if he does not respond to you within a week, I would send a complaint there. I have never heard of rims corroding on a newer car. I would do whatever it takes to make Lexus replace your rims. It is sad that a Corporation as such is letting their reputation go downhill or is it the dealership? What is really sad, is Sarasota is such a beautiful and wonderful place to live, not to mention it is a small town and people talk. When making a decision as such, if you always put yourself in the customer's situation (truly) then I believe you have made the correct decision. I believe they did not do this in your situation; I think they looked at your records and thought hummm, she'll pay for new rims. Also remember "what goes around comes around". And, the sales manager, parts manager, service manager and general manager think they are high and mighty, so much power; I don't know if they have noticed, but gas prices are the highest they have ever been and our economy is not doing so well, so what I have to say to them is: BE NICE ON YOUR WAY UP BECAUSE WE'LL MEET ON YOUR WAY DOWN. People are not buying cars and especially luxury cars right now. They are buying Hybrids, SmartCars, Mopeds, Motorcycles, taking the bus or carpooling. Stimulus checks won't buy a new car! Don't give up and please keep us updated. Good luck, you can do it.

Well, first of all let me say that I have owned six (6) new Lexus' and this is the first year I have been unhappy. So unhappy that I will not purchase another one. It could be the dealership, WILDE LEXUS OF SARASOTA (FLORIDA). I have the SUV RX330 which I would be trading in this year but the new body style comes out next year 2010 and wanted to wait. However, my car is completely maintained by Lexus including all oil changes (big rip off twice as much as a Jiffy Lube) and I am sure they are laughing all the way to the bank. So, my car was taken into Lexus 4 or more times complaining about the transmission and they kept telling me it was the GAS I was putting in it. Now that the vehicle is out of warranty (just went out in April) GUESS WHAT? It needs a new transmission. When I heard this, I let my "advisor" have it. Of course he had to go to his Service Director. The best they could do was split it with me. That was still not acceptable to me. So, I spoke directly to the Service Director and told him the situation and he said he understood but the car is way out of warranty and I corrected him and told him the car is only 2 months out of warranty and I would not be having the SAME problem for the past 3 years if you would have replaced the transmission in the first place. He said my offer is what it is we will pay half with no labor costs. So, I ask him to ask the General Manager to call me. But before the GM called me I get a call from the Sales Manager wanting to sell me a 2009 and they will sell it to me at their Employee Discount rate. Duh, because you are trying to move cars in this economy. Did I not just tell everybody I was waiting for the new body style. He said ok, I just thought I would try and I will have the GM call. Well of course, I got no where with him either. So, I told them to please have my car ready for me to pick up this afternoon. When I got there to pick it up, they were all sneaking around to see the witch they were subjected to on the phone. Well, there was no need for that because they were going to hear from me one more time when I got an invoice ------- $55.00 to analyize the problem. Humm they thought I was a witch on the phone, well I can imagine what they thought now with an entire room of people waiting to pick up their cars too and another unhappy guy there and he was loud, I was at least trying to still be a lady. Which I do think that is the problem, they are/were trying to take advange of me. Needless to say, they removed the charge and apologized, only because the room was filled with other customers. So, they pulled my car up and guess what? It's not washed. I don't know if other dealerships wash cars everytime you bring it in, but this one does. I go back in and ask for the General Manager and they call him up to the front and I am standing in the room where all the people are checking out (about 7) and the other guy is still complaining and getting louder (I'm thinking you go - he's about 70). He introduces himself, I introduce myself and he saids oh we spoke on the phone. I told him I am here to pick up my car and they didn't wash it. He took it back himself and got it washed just to shut me up. This is not over. I got online and many people have had problems with their transmissions and seem to think Lexus should have had a recall. I also found out that the Lexus Corporation caters to the dealerships and gives the dealerships whatever they want. In other words the dealership could have covered my transmission under warranty and Lexus Corporation would have reimbursed them. If you do not get satisfaction from your dealership, you can call [b]Lexus Customer Satisfaction at 1-800-255-3987. You will need the VIN, mileage and the dealership who originally sold the vehicle. Also, at no charge, you can have your problem resolved through arbitration. A third party will hear the case and resolve the dispute (informal) this number is 800-955-5100. This process usually renders a decision within 40 days of receiving a request. You would think, in this economy, they would repair my transmission under warranty, with the money I have spent on service with them over the years plus the vehicles I have purchased from them and WAS going to purchase from them as soon as the 2010 new body style comes out, they say next October. THAT'S GOOD BUSINESS! In the long run, they would have come out better the old saying used to be, before the internet was, "when you are satisfied you tell at least 3 people and when you are dissatisfied you tell at least 12. With the internet, you can let a hell of a lot more than 12 people know, so spread the word about WILDE LEXUS OF SARASOTA. Don't purchase from them, go to ST. PETE OR TAMPA, THEY ARE LESS EXPENSIVE AND TO BOOT, THEY WILL COME DOWN TO SARASOTA, PICK UP YOUR CAR FOR SERVICE, LEAVE YOU A LOANER CAR AND BRING YOUR CAR BACK TO YOU. Hopefully, someone from St. Pete or Tampa will contact me to purchase another Lexus because I don't know what else to buy. DON'T LET YOUR LEXUS DEALERSHIP BULLY YOU. DO YOUR RESEARCH. GOOGLE LEXUS COMPLAINTS AND YOU WILL BE SURPRISED. You should read about the accelerator getting stuck on many, many cars. Guess what Lexus had to say about this problem? Floormats got in the way. But they couldn't explain why the brakes wouldn't function except the car was accelerating to quickly. One lady was so terrified that she left her Lexus at the dealership and would not go pick it up - said she would never get in it again and they could just keep it. They started charging her storage fees. GO FIGURE! CUSTOMER LOYALTY DOES NOT MEAN ANYTHING ANYMORE. Remember 9/11 how this Nation came together? Why can't we always be that way? AMERICA NEEDS TO COME TOGETHER AGAIN and hopefully it will and not because we have another 9/11. Our problems are so small compared to others so let's stop for just a second and THANK all those who have kept us safe since 9/11 and giving us this opportunity to complain. HOPE THIS HELPS AND I HOPE ALL THE OTHERS THAT HAVE HAD PROBLEMS WITH WILDE LEXUS OF SARASOTA COME FORWARD AND POST. Sarasota is a small town and reputation means a lot. They say the best way to a man's heart is through his stomach and I say the best way to a crappy, don't care attitude dealership, is through his pockets and word of mouth. HELP ME SPREAD THE WORD AND I WILL HELP YOU. THANK YOU. Alex, P.A.

Rick, A friend of mind did the same thing, her car was still under the OEM warranty and purchased a 4 year warranty, 48,000 mile extened warranty from WILDE LEXUS OF SARASOTA. The first time she brought it in, the OEM had expired, her check engine light came on. I don't remember exactly what the problem was but it was minor and was under $200.00. When she got there to pick up her car, her bill was $200.00 plus with a $55.00 charge to analyze the problem since the car was out of it's original warranty. (ANYBODY EVER HEARD OF THIS ONE?) Then they told her the other problem was not covered under her warranty. So, she called the third party that issued the warranty, while at Lexus, and they told her it was covered. She handed the phone to the cashier and of course the cashier had to call a DIRECTOR up to take the call, on her cell phone. Problem solved. Then they insisted on charging her the $55.00. She complained and complained and said when Lexus sold her the warranty and no place in the warranty does it say Lexus has the right to charge a fee to analyze the problem, they removed the fee. She walked out paying nothing. I guess the dealerships will take advantage of you unless you call them on it or do you think they JUST DON'T UNDERSTAND THE WARRANTIES THEY ARE SELLING? You are correct, "Lexus is a very reliable car as long as you are willing to put thousands of dollars of maintenance into them", but then again what car isn't? The other cars just wouldn't cost you thousands of dollars I assume. By the way, I have added the address of this website to my email signature. I didn't know anything about it until a friend of mind told me last week. Thank you.