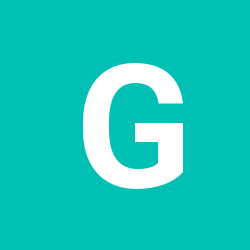 gocardinals
Regular Member
Content Count

48

Joined

Last visited
Community Reputation
0
Neutral
About gocardinals
Rank

Club Member


Birthday

01/04/1963
Profile Information
Gender
Lexus Model

2008 IS250 AWD; 2007 Audi A4 2.0 Q
Looking to get a 2010 IS. I want NAV, but can you get NAV with premium and not luxury package? What is the difference in to the two packages, both price and accessory wise? Thanks.

Wow, I started this thread, and never thought it would take off like this. There is a lot of interesting debate going on! I have leased 6 cars from this dealership since 2001 - 3 Audis, 2 Mercedes Benz and 1 Lexux. All six came with the promise of my salesperson of the pick up service. Lexus was supposed to have the added promise of a free car wash any time I stopped by the dealership, along with the guarantee of a Lexus loan. I appreciate everybody's insight.

Thanks for the helpful response. Sorry to others if I came across sounding selfish. I just thought a deal was a deal.

I find it hard to believe a dealer would pick up your car if you didn't lease/buy the vehicle from them.

Not sure what you mean by the "small percentage who act like children?" Do you care to explain? Update, after voicing my concerns to my salesperson, they did arrange for one more pickup and loaner. That was very kind of them, and I appreciate it. While the pickup was not part of a written contract, it was certainly a consideration when I leased my first hi-line car from the dealer 7 years ago. I live in a smaller Illinois city (30,000) which offers mostly GM, Honda, Toyota, Ford, Chrysler, etc. No luxury cars. The nearest luxury dealer is 60 miles away ... and I'm not talking suburbs. I probably would not have initially leased with the out-of-town dealer had they not bragged up the "we will even pick up your car for service" perk. So, it has become expected. Like I initially said, I totally understand the tough economic times. I just think the dealer could have made more of an effort to tell customers of the policy change at the very least.

Thanks for the news flash. Fortunately, I am in the newspaper business, and I have heard and reported on the economy being in the tank. And if you haven't noticed, the newspaper industry is as much in the tank as the carmakers. It sucks for everybody right now. But if somebody doesn't want to subscribe to our newspaper anymore, they can simply cancel their subscription and get their money back. I am 6 months into a 4-year lease, and as far as I know I can't get out of it without penalty. The car dealer should honor their promise. It was part of the sale. I can still hear the salesperson say, "We will come pick up your car, and even leave you another Lexus to drive." Like I said, I understand times are really tough. I can understand the dealer needing to make cuts. But at least have the courtesy of telling the customers before they do it. Couldn't they have sent out a letter saying, "we're sorry, but in 30 days we will discontinue our pickup service?' At least people like me who were due for routine maintenance could have gotten in one last free pickup. Instead, I call and instantly the service tech says, as of today, we no longer offer pickup service. Just seems like poor business to me.

I live 60 miles from my Lexus dealer. I have an 08 IS, but have previously leased MB and Audi from the same Iowa dealer. On all previous cars and this one - and a C Class my wife leased in November - the dealership offered pickup and a loaner for all service work. It was part of the sales pitch. Today, when I called to schedule my 5,000 service, the service manager said as of Jan. 1, they no longer offer this service. So, what do other dealerships offer? If they want to discontinue this practice, do so on new leases/purchases. But I think it's in extremely poor taste to pull the plug in the middle of a lease. Comments?

Good idea. I was thinking the same thing. Seriously, though, this has never happened to me before, and I am 45.

Ice storm here in central Illinois tonight. Anyway, it was raining earlier and when I turned the car off, they were on intermitent. When I started later, the wiper were frozen and still on. Now, only one wiper works. I know I should have loosened them before I started the car, but I forgot I had left them on. Is it dead, or could it come back? Covered in warranty? Only 4200 miles on my 2008.

My heated seats have never been very warm, compared to other cars we've owned. And that's both IS's I've had. I would agree. I have had Audi, MB and Lexus in the last 5 years, and Lexus heated seats don't get as warm.

OK, I searched, and discovered it may not work with the keyless go. So, how do the block heaters work?

Hey guys. Is it possible to add remote start to my 2008 IS250? Car sits out in the winter, and it's a damn cold ride to work at 5:30 a.m. in the winter in Illinois.

Thanks. I am not talking about the actual arm rest, which is way to low for me. I am talking about the part of the door where the glass goes down inside the door. Like where an old push down door look knob would be.

Thanks everybody. The water and microfiber did a pretty good job, except for one whitish streak on on the door where I rest my arm. Is it just me, or does the material stain easily?

Hi guys What is the best way to clean the interior of the doors, dash and around the radio. Mine is black. I tend to rest by arm on the door near the window, and it seems to get marks on it. Not sure what the material is, but it seems to get marked more than any car I have ever had.