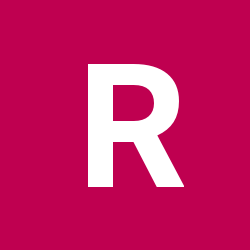 Content Count

14

Joined

Last visited
Community Reputation
0
Neutral
Profile Information
Gender
Lexus Model
Lexus Year
Location
Actually these are driving lights, not fog lights which are yellow. Turn these on in the fog and you'll go blind! There's a bit of confusion with some automakers these days as to which is which. I went with a pair of LEDs for the driving lights and they are a great match for the other lights.

I just found a similar post on another forum so I'll update this one when I know more.

Here's the link I meant to post earlier: http://is.sewellparts.com/accessories-catalog/Exterior/IS350-2014/6549.html I'm just not sure if the HID color is the same as the LED color of the headlights. I'll try some different bulbs and see what happens.

I did find these, but that's a little pricey, $171 each. There's also no guarantee that they will match the color of the headlight LEDs.

That was my thought. I think trying to hack HIDs in there would be overkill. There are so many different color bulbs out there it will be a trial and error thing. I just have to figure out how to get to them.

No I sure haven't. If I could figure out how to get to the bulbs I would just buy some different ones to try. It looks like the inside of the wheel well has to come out to get to the bulb.

I will agree that the user interface is not very well thought out. I even took my IS350 back to the dealer and had their tech guy sit in the car with me and go over a few things. It was enlightening to him to see it through a users eyes. One of my biggest peeves is when you select music source from the menu screen. It should take you to a menu of the sources available and let you choose which one you want. It does do this, but at the same time automatically switches to the next available source whether you want it to or not. It's just the state of these devices, car makers need to let the interface pros (Apple, Google, Android, etc) handle this part. Personally, I'd rather them not do anything, and just provide me with a second screen for my iPhone, it already does everything I need it to do and much more efficiently!

Just took ownership of my new IS350! Love the car but have an issue with the driving lights. The headlights and drl's are both LED and thus the light output color matches nicely. However, the driving lights are halogen and have a yellowish hue. I would love for these to match! Not really looking to make them any brighter, just change the color. I know there are whiter halogens out there, has anyone tried these and may already know what type I should get?

I was wondering if anyone else is having the same issue I am. I've got a 2010 RX450h with the factory iPod integration. The problem occurs in all screens of the iPod interface. Artists, Songs, Playlists, etc. When I scroll down the pages of the list it automatically starts to play the song/artist/playlist/etc. at the top of the list of each page. This is without moving the cursor, having it still over the arrow to scroll pages. I scroll down a page, it automatically starts playing whatever is at the top of that page. Scroll down one more page, it automatically starts playing the top of that page, etc. I took it in to the dealer and they said it is functioning as designed...in other words they've got no idea how that new fangled technology works. I think anyone would agree that this is not how an interface should work. Is anyone else experiencing this?

I'm not sure what make and model you have, but, there is this site called Peripheral Electronics. If you go there you can enter your make, model, and year then they give you a list of product applications. I got the PXAMG for my 07 gx470, it is exactly what i needed! its simple and perfect. check them out and let me know what you think. This particular thread is ONLY for the OEM iPod integration kit. I've got this on order and it will be here this week. I'll post my thoughts once it's in and i've had time to play with it.

Okay then...looks like i'll be the guinea pig!

And with any luck at all you'll never have anyone sue you for hitting you headon due to poor visibility at or near dusk, just before sunrise or on a dark cloudy day. If you feel you MUST be in control then wire the DRLs into the street/parking/tail lamps for FULL protection. I would think that most people are able to remember to turn their lights on when it starts to get dark. DRLs make you look like some loser that forgot to turn his lights off in broad daylight, or that you turned you lights on instead of your blinker. There is absolutely no data that indicates DRLs decrease the possibility of an accident. Besides, if someone hits YOU "headon", it's them that will get sued.

Has anyone installed the OEM iPod integration module? http://www.lexuspartsworld.com/Scripts/pro...p?idproduct=537 I tried a search and apparently you can't search for "oem", it's under 4 letters. (WTF?) I'm wondering if this is compatible with factory Nav and if it shows info on the screen.