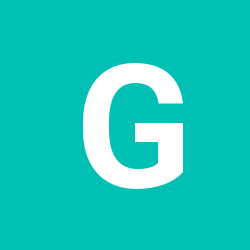 Content Count

12

Joined

Last visited
Community Reputation
0
Neutral
Profile Information
Gender
Lexus Model
Lexus Year
That's similar to what I did...6 near stops from 60->10mph, then 10 min cool down, then I drove maybe 5 mi up the Sky Island Highway (climbs from 2500 ft to 9000 ft in 28 mi), which was about 1500 ft up, then did the twisty turns at 40/50mph slowing to about 10mph, then did 5 more near stops from 60->10 on the flats at the bottom. Pads were smoking afterwards! I drove about 20 min home w/o stopping, parked the car in the garage w/o brakes (tranny in P only), let it sit overnight. Anyone know where I can find some DIY instructions with photos on brake pad replacement? Any help would be appreciated. Thanks

I've installed HID lights on my 2005 LX470. They don't seem to be as bright as I had expected. I was wondering if anyone on this forum knows how I may go about adjusting the beam of the headlights. They appear too high. Any help would be greatly appreciated. Thanks in advance.

Is this what you guys are looking for? http://cgi.ebay.com/ebaymotors/Lexus-Lx-47...Q2em118Q2el1247

I've given up on trying to connect the headrest monitors to the OEM DVD changer. I took the easier route by installing a third party portable DVD player instead. I prefer this solution because it didn't require making any modifications to the existing wiring and the kids can control what they are watching since I have mounted the player behind the passenger seat. The only complaint the kids are having is that the headphones hurt their ears after a while. So, I have to install an FM modulator eventually to send the sound to the ML sound system. Anyhow, just thought I would share my thoughts ... thanks

I've been doing more research. If the unused connectors are in fact RGB, then I think we would be able to convert the signal from RGB to composite video by simply installing an "RGB to component video transcoder". See attach photo for details. From this point, it's just a matter of connecting your monitor via composite video or S-Video. Or you can purchase one of these: Pac vci-x Universal video Interface for Factory Nav http://cgi.ebay.com/ws/eBayISAPI.dll?ViewI...bayphotohosting What do you guys think?

I wanted to know the same thing. So, while my LX was being serviced, I asked the service guy and he says that it's possible. He advised against it though being that the cost of a Xenon bulb was $400 each. He also mentioned how people how had them wanted to go the other way. I personally like the brighter lights. I am thinking of changing mine to Sylvania SilverStars. Do any of you guys use it? and what do you think? SilverStar http://www.brightheadlights-hid.com/Sylvania-silverstars.htm HID Light Kits Ebay http://cgi.ebay.com/ebaymotors/9006-Xenon-...sspagenameZWDVW Brightheadlights http://www.brightheadlights-hid.com/Xenon-...Lights-Kits.htm

Hi everyone, I am new to the Lexus forum, but have been active on another (www.benzworld.org) when I owned a Mercedes M-Class. Anyhow, I am into modding as you all are, which is why I am here. This weekend, I spent several hours on my 2005 LX470 trying to install third party (Vizualogic) headrest monitors to the OEM DVD player. I was unsuccessful seeing that I was not able to figure out the video-out connection/wire. I was able to examine the DVD player for outputs by removing the center console and unbolting the player. There were no outputs. I did notice two unused connectors (below the cup holder) adjacent to the main wire harness. Does anyone know what these are used for? Are these RGB connectors used by the OEM headrest monitors? If so, is it possible to tap into it? or possible convert RGB to Video-out (RCA)? I have yet to try tapping into the wire mention at the beginning of this thread. I think I will do that tomorrow. Anyhow, I would be willing to take some photos if you guys need them for identification of the unused connectors. Let me know. I would greatly appreciate getting this to work. Thanks PS: I've included a wire diagram I found while searching this forum on the same topic. Hope this helps bring light to a solution. Lexus_Wire_Diagram_RES.pdf

Is the DVD Override any different for a 2005 LX470? I am interested in doing it myself. I can stand not being able to make phone calls, enter address for GPS, etc. In return, I would be willing to take some photos (step by step) since I have not seen one posted so far. Please advise. I really appreciate it.

Does anyone know where one can get the wiring diagram for the rear entertainment system? I am interested in it as well.