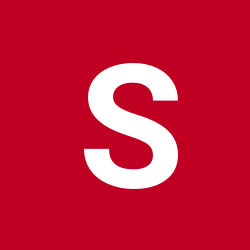 Content Count

41

Joined

Last visited

Days Won

1
Community Reputation
1
Neutral
My 2011 RX450h has 40,000 miles on it. The auxiliary (battery that starts the car) battery is original. Lexus service tests the battery at each service interval and the battery tests good. Eight years is a long time for a battery to last. As I understand it, the original battery is a glass based battery; not lead. This type of battery usually last longer, but I do not want to wait for the battery to die and be left stranded. Any of you with Lexus hybrids have any input regarding at what point you replaced the auxiliary (the one that starts the car) battery? Thanks!

Considering purchasing an LC 500. Have read several reviews indicating the controls in the car are very unintuitive; many controls can only be accessed through the navigation screen. Would appreciate any LC 500 owner feedback regarding controls. Also, generally, how do you like your LC 500?

When I visited my Lexus dealership to discuss the brake repairs which were made earlier, the service manager and a technician told me the devices controlling the brake pressure distribution were all acting as they should. The problem was the freezing calipers on the passenger side. There was no real explanation given as to why the issue with the calipers had occurred. It was mentioned the agency has been experimenting with different lubricants to solve this caliper problem. In response to a letter I mailed to Lexus Customer Experience requesting Lexus reimburse at least some of my cost to repair the brakes, I was told Lexus would not cover any of my repair cost since brakes are a wear item; this in spite of the one axle only going about 12,000 miles before brake replacement was required and the other axle 17,000 miles. Very few miles, in my opinion, to necessitate brake pad replacement. Lexus did offer a $200.00 service voucher which may be applied to future service work on my 2005 RX at a Lexus dealership. I mailed a second letter asking Lexus to reconsider, and reimburse some of my brake repair cost or at least allow me to use the $200.00 service voucher on either of my Lexus vehicles. They said no.

After reading your post, I did some research on the devices controlling brake pressure distribution. I will contact the service manager at the Lexus dealership and ask if this system was tested as part of the repair.

Thank you for taking the time to reply to my post. I agree something is wrong with this picture. I too have never experienced one side seizing up. I did see the wear on the passenger side brake pads compared to the driver's side pads. The question is what caused the caliper slides on one side to seize. Do not believe it was low mileage driving since the vehicle has always been a low mileage vehicle since new. I agreed to replace the brakes at the dealership and that work is done. Too late for a second opinion. I have written a letter to Lexus Customer Experience regarding this situation and am waiting for a reply. I'll post the response from Lexus.

I appreciate your reply and thoughts regarding my post; you raise an intriguing possibility. I understand why the brakes on both sides would need to be worked on in this situation. Since there is no difference in how the car has been driven since it was new, I am still puzzled why the original brakes/caliper slides went so many more miles than the calipers on both brake replacements. Again, thanks for your thoughts.

My 2005 RX330 with 63,000 miles, front and rear brakes replaced at 45,285 and 50,972 miles respectively, required brake pad replacement and caliper slides cleaning because of excessive brake pad wear on the front and rear brakes on the passenger side only. Dealership says this is common on vehicles with low mileage. At the dealerships recommendation, both driver and passenger side pads and calipers were worked on rather than just the passenger side. Makes no sense to me. Any experience or thoughts about this situation?

I would appreciate any feedback concerning a problem with the CD player in my 2005 RX330. "ERROR 4" appears on the display. The owner's manual states this message indicates trouble inside the system and instructs me to eject the CD. The CD's will not eject. Next instruction in the manual is to take the vehicle to a Lexus dealer if the problem is not rectified. Your suggestions?

http://skenedesign.com/FPBracket/index.shtml ??? I found this, but you may have already looked at it. Paul Thanks Paul. I found that site too. This design requires drilling two holes on the bottom lip of the bumper which I was hoping to avoid. Also, do not believe there is the minimum space required to attach the bracket. Did find a gominigo.com site which shows a picture of a non drill bracket on an RX350 that fits in the tow bolt hole and mounts the plate off center. An interesting look. Cost is $85.00 plus shipping which is more than I hoped to spend to put a front plate on the vehicle.

Is anyone aware of after market no-drill front license plate holders for a 2011 RX 450h? I have seen excellent holders designed for Mustangs from Craig's custom Mustang brackets at jltperformance.com and at a You tube video at http://www.youtube.com/watch?v=El9loVVIeck; the holders are made of stainless steel and attach with stainless steel wing nuts with the plastic bumper fascia of the vehicle sandwiched between two pieces of metal. I did locate one holder requiring drilling holes in the underneath part of the front bumper fascia rather than the front, but would prefer not to drill any holes. Any suggestions are appreciated.

Thanks for sharing you thoughts. Lexus Customer Satisfaction has agreed to replace the water pump as a warranty item even though the vehicle is beyond the warranty period.

Thanks for the additional input. Lexus Customer Satisfaction has agreed to replace the water pump as a warranty item even though the vehicle is beyond the warranty period.

Thanks, lenore. No coolant on the ground or anywhere on the car. I'll keep an eye on the "leak" and use an independent shop if the water pump needs replacing. Please look at my response to code58 for more detail.

Guy must have checked you bank account to see how much money you had in there. What I want to know is how did he see your water pump to see that it was leaking? It is completely covered! How did he see it when doing the brakes??? X-ray eyes maybe??? To top it off, I have changed those pumps and they are the finest engineered and built WP I have ever seen in my life. When I changed the WP on my DIL's RX at 120+K mi. while trying to determine what was causing a minor "squeal" at start up. The water pump was definitely the original and looked absolutely new! I even cut it apart with a die grinder and thin cut-off blade and the bearings, seals and all were absolutely new! It has the most secure and elaborate seal system I've ever seen in a WP. I can't even imagine how one of those could ever leak. I THINK (been a while since I did it) that it had 3 different type of seals in there. You can purchase the OEM AISIN WP online for about $80., possibly less. That's what you call more than a little pricey at over $850. I WOULD NOT USE ANYTHING BUT OEM AISIN WP though! Thanks for your reply, code58. I also wondered how he just happened to spot the water pump since it is not visible while working on front brakes. He used a light to show me some pinkish looking residue at the end of the water pump (it appeared like dry powder to me) and said that indicated a leak. No coolant was in sight. I'll keep an eye on the supposed leak and use an independent shop if it is indeed leaking. I am also a fan of OEM parts. Thanks again.