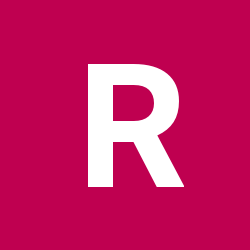 Content Count

61

Joined

Last visited
Everything posted by rabidus
I have a 95 SC300 with 5 speed manual for sale... Click Me

It would be nice to have the trunk stay up by itself but I hardly ever use my trunk, so I just use a golf club to hold it open if I had to use it... I'm sure I could change them without a problem but it's not worth it for me to go through the trouble!!!

I thought my SC300 had LSD but it doesn't!!! Before I lowered the car it locked both wheels ALL the time when I did a burnout, now that it's lowered, it doesn't do it as much... I read on the supra forum that there is a code on the door that says if you have it or not, it's all Toyota, so the codes should be the same... From that code, my SC300 does not have LSD... LSD information This is from a toyota, if it reads A/TM: A02C or A02D, then you are supposed to have LSD... A02A means you don't have LSD... Anthony

Changing plugs I used this link to change my plugs, it's from the '95 Supra but it's the same engine... Changing my plugs may have took 2 hours total, it was pretty easy... I didn't drain any fluid and only removed one coolant hose, a tiny bit of fluid leaked out but it wasn't a problem... I also have extentions, from sears, that lock the sockets on them, which are a really big help when changing these plugs!!!

My clutch is completely gone, I have a new ACT clutch, I'm waiting for my shop manual so that I can install it... My car is on jack stands right now, I installed the rear bar though... I'm taking it to Barber Motorsports Park(road course) in Alabama on March 13, so I have until then to get it ready... I think the clutch in my Civic Si is starting to go, so I may have to change that one soon as well...

Only the rear swaybar is adjustable...

After I installed the Teins, I felt that I still needed some fine tuning!!! Going from left to right quick, the car still gets a little unsettled, the swaybars should make the transition alot smoother... I'm going to try different combinations with the Daizen bars and the stock bars, to see what suits me best, ie: 35/24, 30/29 or just go with 35/29... With the stock bars, the car is oversteer happy, leaving the 24mm rear stock bar and using the 35mm up front may make the car neutral, I will see what works!!! Supra bars are suppose to fit but you have to use Supra end links!!! Keep in mind that Supra's are lighter and probably lighter in the rear of the car, the Supra bars may not offer better handling on the SC300 because it is heaver!!!

Only the rear bar is adjustable!!! I bought the bars from TM Engineering, I also bought my Tein Flex Coilovers from them... The swaybars were $500 plus shipping...

:D I received my Daizen swaybars for my SC300, I havn't installed them yet because my clutch went out and I can't drive the car anyway... I ordered an ACT clutch and I should be able to install it on Thursday when it gets here, I'll probably install the bars sometime by them... The Daizen bars are 35mm front and 29mm rear, the stock bars are 30mm front and 24mm rear... Anthony

I had a piece of hard plastic in the car that I shoved up there and pryed it out while I was at the dealer, it was one of the caps that covered the screwes of my stock seats... If I had a screwdriver, I would have used it... The plastic around the cover is what gives way, make sure you stick the screwdriver all the way up, there's accually a little indentation on the cover where you are supposed to put the screwdriver, it's close to the left rear corner...

If I'm not mistaken, they're exactly the same... Unless something is wrong with the ones you have, there's no point in changing them, unless they're aftermarket... The Supra and SC300 have the same Track(width), and Supra shocks bolt right up to the SC300, so the controller arms should be the same.. I saw a picture of the Supra's lower controller arm and it looks the same as the SC300.... Looks are not fact, but all the research that I have done, I would say that they are the same, I could be wrong though...

I just bought a key from the dealer, it doesn't have the remote, it works for everything, and it cost $55, they cut it off of the VIN and it works fine... The person that I bought the car from only had the one remote key... I think the remote key is only around $125... Try another dealer, I think that one is trying to rip you off!!! Anthony

It's all good!!! My Civic has a few mods, Comptech Icebox/intake, Comptech header, Comptech catback exaust, Neuspeed softsport springs, Tokico HP shocks, Comptech 22mm rear sway/tie bar combo and '95 Civic front seats with Katzskins leather... The car is extremely fun to drive... My SC300 has Corbeau seats and Tein Flex Coilovers and 16x8 RX7 wheels with 245/50/16 all around... The only reason why my SC300 is more fun to drive than my Civic is because it RWD... :D My Civic ran 15.2@90 in the 1/4 mile and the SC300 ran 15.4@90 in the 1/4 mile... The torque of the SC300 will kick in and take the Civic out after the 1/4... My SC300 still has stock intake/header/exaust, so once I change those out, the SC300 should be faster... Right now the SC handles better but the Neuspeed/Tokico's are not the best springs/shock setup, it's a good one though...

Cutting springs is a bad idea and telling people that it is bad is a good thing... But associating something that bad with a whole group of Honda owners is worse than cutting springs... I've been on a Honda forum since 2000 and that same question may have come up once, and they were told that it's a bad idea and it shouldn't be done, simply answering the question was enough, saying: is plain wrong!!! That means that you or whoever thinks that they are elite or prestige because of the car you own or the forum that they are on!!! If high schoolers knew the potential of these cars, they would rice them out just the same... I've installed springs, shocks, exausts, and such on 20 or more Civic Si's owned by high schoolers and others and accepted a meal as payment because they couldn't afford to get springs installed... Instead of making dumb comments, I helped anyone that needed things installed... If you came and hung out with the club and needed something installed, anyone there that could help you out, did!!! I'm not trying to start trouble or call anyone out but that was just plain wrong and disrespectful!!!

Lowering my car... I read the comments made in the link above and I was quite disterbed by it!!! I own a '00 Civic Si, bought it new, and to disrespect a group of people because of the car they drive is pretty ignorant and for a moderator to simply agree with them is sad... I know better than to cut springs and the people on the Civic/Honda forums don't think that way either... When I paid off my Civic, I then took the title and borrowed money on it to buy my '95 Lexus SC300... My '00 Civic Si is still worth more than my '95 Lexus SC300, which was worth more than twice as much as my Civic when it was new... I don't think that I'm better than anyone because of what I have or what kind of car I drive and don't want to be grouped with people that think like that... I guess disrespecting people on this board is alllowed... Lexus is nothing more than a Toyota with luxury options, which my car no longer has, because I pulled all that crap out... The SC300 is on the same platform as the '93-'95 Toyota Supra, the only difference is that it has a longer wheel base by 5 inches, you can keep the name "LEXUS"!!!

Seat warmers are really for leather seats!!! The Corbeau's are cloth and don't get cold... I drive my Civic Si everyday to work and it has leather and those seats get pretty cold!!! I know about the lumbar, it's an air bag type of thing with a little hand pump, like on a the blood pressure checker at the doctor... The cloth on the seat back is velcro'ed down at the bottom and can be lifted partly but not removed as it is attached at the top!!! I've driven it for about 300 straight miles in the seats and the lumbar wasn't a problem, so I don't think I'll need it...

Just grab hold to the front of the seat bottom and pull up on it and it will pop right up!!! There's two places, middle of the right side and middle of the left side and it slides right out!!!

Replace them with these seats and don't use the stock seats until you ready to sell the car!!! ;) These Seats...

The seats weighed around 74 lbs each!!! The Corbeau's weigh 27 lbs without the brackets!!! I weighed the car with the spare tire in the car and it weighed 3400 lbs exactly... I weighed the spare once before and it weighed 49 lbs, so I just substracted it... My RX7 wheels, 16x8 with 245/50/16, with tire weighs 39 lbs each, the stock 16x6.5 with bald 225/55/16 tire weighs 37 lbs each... They have a scale at the track...

I looked at the ratios of that transmission but I don't know how it would be with my final drive ratio, I have to do more research!!! I'm not really looking to go all that fast, If I can get into the 14's, I'll be happy... I'll probably do intake, header, exaust, clutch and lightened flywheel, hopefully that will be enough... I like the road course alot better than the dragstrip, I only go to the dragstrip to see how fast it is with different mods that I've installed... I love motorcycles also, I have a '03 Honda CBR600 F4i... The fastest it would go is 152mph, it's my first bike and I put over 5100 miles on it in the first three months and needed to change the tires... I have 6500+ miles on it now, it's to cold for me to ride it now though, I only have a leather jacket, no pants... There a road course just for motorcycles call Jennings GP in Florida that I want to go to when I get some leatner pants and a trailer to get it down there...

I'm not picking at you but why does everyone mention reaction time(R/T) when it has nothing to do with 1/4 mile time??? R/T is a clock that determines how fast you move from the time the light turns green, as soon as your front tires move, that clock stops and the 1/4 mile clock starts... It only matters if you are racing a car that runs close to the same times as you or bracket racing, if you are lined up next to an 11.9@117mph Mustang, which I was, then it really doesn't matter how fast you react!!! I was working on launching the car good, my best R/T in my Civic is .528, I also hit .659, .577, .629, .691 on the same night... I know that a intake, header and exaust may release some power, but a close ratio transmission would also help take full advantage of the cars power... My Civic has a close ratio transmission, it has a red line of 8000rpms and every shift drops it to 6000rpms everytime... There was a woman on a drag bike that ran in the 7 second range, they also had some top fuelers there running in the 7's... I know someone with a '94ish Civic hatchback with an Acura Integra Type R motor, transmission and ECU in it that ran 13.9@99mph...

I only got 3 runs in, it was pretty packed... I think there were 211 cars running... I weighed the car and it weighed 3351 lbs with the Corbeau's, no back seats(-25 lbs) and no spare tire(-49 lbs)... I could have got another run in but didn't feel like staying any longer... The first run, I had my lady in the car with the spare tire in the trunk and I ran a 15.842@89.25, I didn't really get a good launch, I had a 2.338, 60' time... The second run, I removed the lady and the spare tire and ran 15.780@91.06, I had a really bad 60' time of 2.508, the tires just spun... The third run, I dropped the air pressure to 29 psi and ran a 15.492@90.67... I got a 60' time of 2.245... Second gear is what's hurting my times, I think... Red line is around 6500 rpms and when I shift to second it drops to about 4000 rpms and when I shift to third it drops to about 4900 rpms, I think third is where I pick up time compared to a time slip from my Si... If second gear droped to only 4900 rpms, I think my times would be much better... I ran with stock engine, stock intake and air filter, and stock exaust... I have my timing set at 12 degrees, stock is 10 degrees... I wanted to play with the timing but didn't because of lack of runs... R/T.... .819 60'.... 2.245 330.... 6.529 1/8.... 10.008 MPH.... 70.74 1000.... 12.992 1/4.... 15.492 MPH.... 90.67

I don't know about the other model you mentioned, I was going to get the RE's but didn't feel I needed the added spring rates, 16/10 as opposed to the 14/8 that I got... With the 245/50/16 tires all around, the car is awesome, I find myself taking the long way home alot now and my poor Civic hasn't been driven :( since I put the coilovers on my Lexus, and my Civic handles good but it's FWD... The Lexus is very neutral with oversteer on command and if it does oversteer, stay on the gas and countersteer and it comes back nicely with control... I have the front shocks set at 13(almost full stiff) and the rear set at 8(mid stiff), they have a range from 1 to 16... I can feel all the little road imperfections but the Corbeau's eliminate alot of it... It's a totally different car, it's awesome!!! I was going to get swaybars but I don't think I really need them now, I'll have to see...

I don't totally agree with you!!! If you are just going to get groceries then put the recommended tire pressure from the plate, isn't that tire pressure for the tires that come on the car and more for comfort??? If you corner hard with 31 psi, depending on the tire, you may roll the tire and ride on the side wall... I have Sumitomo HTR + 245/60/16 on 16x8 RX7 wheels and I ran 36 psi(cold) at the track, two weeks ago, for about 65 laps and they were excellent... I have Kumho's on my '00 Civic Si and I put 34 rear and about 38 front for the best handling and these are cold pressures, the pressures rise after the tires heat up... The Sumitomo HTR +'s are all season high performance tires and I love them and I'll buy them again... They're W rated and they stick and they're cheap, they have a 8.6 rating(I think) for grip on Tire Rack... With stock suspension on the track, I couldn't get the car to oversteer, it understeered slightly and leaned like crazy, I was getting sea sick, there was one sweeping turn that I was able to get up to 90 mph and the car stayed planted on the ground... With the Tein Flex coilovers, the car is neutral and I can oversteer on command, I can't wait to take it back to the track in March to really test out the Tein's and Sumitomo's... I'm going to the drag strip tomorrow to see what she'll do down the 1320 with the tune up and minor weight reduction(about 180 lbs), I'll probably need another set of tires by the March track day... Here's the track I went to: Track layout Here's the track I going to in March: Barber

Thanx for your replies!!! I didn't get the edfc system, I don't know much about it, I read a little about it though... These are 92 RX7 wheels, 16x8 with a 50mm offset and they weigh only 13 lbs... I can't drop it too low because I won't be able to get out of my driveway!!! My drive way starts off flat and drops down and they straightens back up at the bottom, it not that long... I'll have some more pictures, during the day, up soon... I have the Tein Flex coilovers...