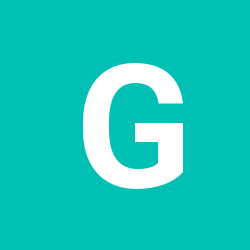 Content Count

92

Joined

Last visited
Community Reputation
0
Neutral
Profile Information
Lexus Model

2004 ES330, 2004 GX470 w/KDSS
Although the ride is very comfortable, the vehicle flails in very moderate winds. Very scary on the highways. People think you own a Lexus but you have to let everyone by. Where is the stiffer setting on the GX. I'd like to try it today. Thanks ← The AVS setting is on the console just behind the rear height control. Is that what you're asking?

<_< Hmmm, I think a hitch cover emblem is a little over the top. It's like people having a chromed license plate with "Lexus" on it when the badging on the trunk/rear door already has that. That's a little repetitive/overkill to me.

Well if I had a Cayenne, I'd debadge it too. I can't believe such an expensive vehicle has doors that sound so tinny when they are closed and has such a cheap looking interior. Mercedes reliability doesn't do much for the prestige image. I'll take my reliable, great looking and handling GX any day. You couldn't sell me a ML500 because the printing over the buttons and switches are so small I'd have to wear my Dr. Dean's while driving. Now there's some really odd engineering for you. I noticed this while riding in a 2004 ML AMG. So, what caused you to buy a Lexus???

Well, it will be interesting to see how this all falls out. I am on my third vehicle from Magnussen Lexus and couldn't be more pleased with the sales staff and service department. Referred one person to Magnussen, who is now the very happy owner of a 2004 RX330. I was really surprised to hear that lexus-wang's problems turned out to be with this dealership.

I have Bridgestones on my ES330. There is absolutely zero vibration at any speed. There has to be a tire balance or possibly an alignment problem. One thing you may want to try is take your car to another Lexus dealership and have the vibration checked out or if that's not feasible, a Toyota dealership. I'm not sure what the credibility of the large chain tire/alignment shops are in arbitration or court.

I am also looking for a new GX470 2005 (nonsport) with every thing including Kinetic Dynamic Suspension System. As Lexus dealers do not show new car inventory, it impossible to find which dealer to talk with about GX470 with the right equipment and color. Maybe other parts of the country do show inventory but not Northern California. I do not like to go to car dealer, even Lexus, as they are clearly sales persons on commission. Also it is hard to deal on cars if you do not know which dealer has what you want, short of driving to every dealer and hoping you get a salesman who can get out of a wet paper bag. Also what is a good price in Jan/Feb time frame. Thanks ← If you're interested in a good dealership, try Magnussen Lexus in Fremont. The sales person to talk to is Clifford Lee. He will not only tell you what they have in stock but what's on the next ship bound for Long Beach. This dealership will trade vehicles in order to get one you want if it's at another dealership. Tell him that Jon from Cupertino referred you. I had settled on the price of my GX months before it was delivered. He might have got into a little trouble over that since no knew at the time how scarce trucks with KDSS would be.

No, not really, i have not smelled anything.... i also realized that i must firmly (really firmly) hold down the brake when changing gears from reverse to drive to stop a loud noise, a screechy high pitch metal grinding squeeky noise....hard to put in words! ← Wow, you have a problem. Have you had someone at the dealership listen to this sound while changing gears? I can tell you it's not normal for sure.

Wow, this is almost as bad as telling people you are a doctor :D So, now that I have your attention, what's your theory as to why some trucks have the "thunk" and others don't? Have there been any changes made to the drive shaft design on the 2005 GX?

I would probably avoid talking to that dealer. Heard the LX is due for a face lift. No way the GX will have a major redesign for at least another three or four years.

You'll have to take your truck back to the dealership. I am surprised that the problem wasn't caught before delivery. Do you have a signed off Inspection Certificate? Looks like somebody didn't do their job.

I think ADVocate knows what the "thunk" problem is all about and it's not what he's experiencing with his truck.

ADVocate, thanks for the additional description of what you are experiencing. I would tend to agree that there may be something going on with the KDSS. The "intermittent" is the bane of the vehicle owner. I think it was invented by the auto dealer as a description of something that can't be duplicated for the service people so it therefore must be normal operation or a creation of the owner's imagination. Hope you are successful in isolating the problem.

Hmmmm. I know I'm not helping by asking more questions but how did you conclude that the problem you feel is caused by the KDSS? I am not mechanically oriented so relating a problem that feels like a shock absorber to sway bars control is confusing. :(

I do not speak for everyone obviously. But, I do not see everyone who posts here, having that particular dilemna. Your correct in that all the vehicles have the same mechanical parts. But, I do not have that driveline issue. Perhaps, I have the defective unit. And the problem I have noticed with my KDSS is not a driveline issue. I can actually feel the truck settle its' position by a shift in tension on the suspension. And it occurs rarely, only after some hard swift manuevering. Once I determine how to recreate this on command, I will let the dealership guys have a crack at it. It would be interesting if my "suspension" issue is really the driveline issue your talking about. It just does not feel like that from where I sit. And it does not happen very often. And, it is not something that would make me feel the truck was a total POS. But, that is my opinion. In the past I have effectively sued an auto manufacturer, and they had to buy the car back. I have not seen ANY issues with my truck that would even lead me to that course of action now. ← Yours is only the second KDSS owner that has described a problem that I am aware of. I don't quite understand what you're feeling when you talk about a shift in tension. Can you explain that again please? Well, I don't know if I am in the minority or majority or just plain lucky, but I have none of the problems currently being discussed on the message boards. The truck doesn't clunk, stray off center, move around in the wind, vibrate, have a stinky catalytic converter, shift poorly or lean to one side.