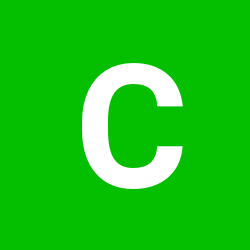 choiboyogg
Regular Member
Content Count

86

Joined

Last visited
Community Reputation
0
Neutral
thats interesting. does anyone have anything else to add?

i was just at pep boys going over the engine oil section and came across the lucas oil stabilizer. i have seen the little demo crank and gear by the cash register. i decided to give it a try on my 96 ls400. so far, it seems ok. the car runs very smooth, but not sure if it was just cause i just changed the oil. have you guys heard anything about it?

sup guys, i was looking into these cd/mp3 RF cd changers and noticed that they dont need to be installed since they go off the radio waves. but im worried that it maybe too staticy or the quality wont be that great. from my research, it seems that only sony and jvc have the RF cd/mp3 changers. i want to get one for my 96 ls400. since its not compatible with ipod connectors and i dont want to get anything after market put in. thanks guys

i have just under 113,000 miles. i need to get the car serviced. just wondering what i should get done. i figure, timing belt and water pump i need to change out my power steering high pressure hose which has been leaking. so i think my alternator might need to be changed also. change out engine, transmission and differential oil spark plug? spark wires? new tires distributor? distributor cap? coolant flush anything else?

those were the first bulbs i changed out. the thing that gets me bad is that when i went to get my tint done 3 months ago, i noticed that they broke the tabs that hold down the plastic globe. so i had to improvise with metal. thanks for the response.

hey guys, because of the holiday weekend, i havent been able to double check all the harnesses. for the meantime, i got GE bulbs. they look the same. they are not long lasting bulbs. ill keep you guys posted.

Here is some info on the car itself: 1996 Lexus LS400; Pearl White 112,000 (for a 10 year old car, the mileage is less than avg for California driving which is normally around 15,000 miles). Chrome Rims with Gold Badges Tan Leather is in great shape 2 set of keys plus a wallet flat key for emergencies. Power windows and doors Large moonroof for stargazing! Memory seats 2nd Generation LS400. Has tons of upgrades compared to the first generation LS400s. Currently there are 4 generations. 1st: 1990-1994 ; 2nd 1995-1997 ; 3rd 1998-2001 ; 4th 2002-2005 Air Conditioning is very cold Cup holders in front and back of car Dual Airbags I also have a carfax report, so that you can get a copy of the car's history. The car is priced between $10,000-$11,000. In addition, you can view shots of the car by clicking on this link: http://www.andrewmanley.com/LS Thank you very much, Andrew Manley Century 21 Superstars 1129 E Imperial Hwy Placentia, CA 92870 cell: 909-762-9981 efax: 714-459-8528

thanks for the response. ill try it and repost the conclusion

ok, its been a while since the warning rear light has been on. so today, i finally read sat down again and read the manual more carefully. this is what it says in full. "if this light comes on when the headlight switch is turned on (at the first or second clickstop), it indicates that one or more of the tail lights are burned out. if it comes on when the brake pedal is depressed, one or more lights are burned out. have defective bulbs replaced as soon as possible." the warning light came on when i turned the lights on. so i replaced the bulbs that looked burnt out (blackish marks). when i did that, the warning light would no longer come on once i turned on the lights. it only came on when i pressed in the brakes. so i went back to walmart and bought new ge bulbs for all the brake lights. i replaced all of them including the one in the back dash. in addition, i replaced the little light in the rear. the only ones i didnt change was the reverse and turn signals. the warning light still comes on when depressed. please help me! thank you so much.

wwest, thanks for the quick response. i guess ill go and replace the other brake lights since i have already replaced the high interior brake bulbs.

i tried the parking brake, it didnt do anything. and there seems to be enough fluid in the brake fluid container

im going to try what everyone wrote. such a huge response. but in the meantime, just so we are on the same page, here is what i am talking about. i have a 1996 LS400

i have a '96 for sale. email me at choiboyogg@yahoo.com. i am in southern california.

i disconnected the battery for 20 mins and when i got back in the car, and started it up, as soon i pressed the brake, the warning light came back on!!!! im cursed, it wont shut off! i guess for now, ill have to replace all the bulbs..... unless someone else has a better idea....???