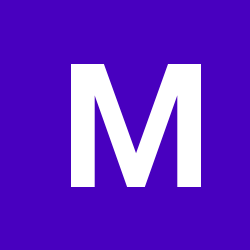 Content count

49

Joined

Last visited
Community Reputation
0
Neutral
If you don't mind wondering to a new realm, you might like to consider replacing your current gen 3 unit to gen 4 (86841-50090). You can find one from ebay for $500 - $750, or ask Lexusaudio from clublexus who may have a better deal. Once you get the unit, the rest is just plug-n-play. The nav function in gen 4 is much more improved.

Are you sure 7.1/4.1 would work for Gen 4 ? I have already given up 7.1/5.1, and now you just gave me a new hope. Gen 2/3 does not need hybrid disk. The hidden override option has been there always with map 6.1 and 7.1.

check out this thread. it might give you a head start. http://www.clublexus.com/forums/showthread.php?t=317270

... might be a TSB item for '99 GS. http://www.clublexus.com/forums/showthread.php?t=100926

For CPO, it's free the first time. If you talk to service managers nicely, they'd also magically forget about the charge. YMMV...

dude do a little search you'd find out in a minute ?! "cbest"...

I had my windows tined a week ago. I went with 50-50-40 (as 40% in the back) with huper optick ceramic. This combination is very much like factory installed... not too dark at all, just fairly shaded but supposedly good blocking of summer heat. I have a grey on silver gs430 so it goes easier with lighter tin.

you can program all doors to unlock when shifts to park.

I used to drive 2002 gs300, and after a rear-end accident 2003 gs430. In gs300, the average was 18-19 mpg. For gs430 it's 19-20 mpg. Both are for 50/50 city/hwy. In gs430 the mpg is on the center console display and I can pay more attention to crusing through busy traffic, thus save some gas. On freeway, gs430's mpg are better than gs300. Also, when flooring on the gas paddle, I can feel .5 second of initial delay on gs430, whereas gs300 would just speed up and go, so gs300 feel more agile in that sense. However, once get past the delay, gs430 has *unlimited* power. Gs430's engine roars, gs300's engine screams. Both sound wonderful.

I think this is one of the C-Best options and it's at either 30sec or 60sec.

The impact had smashed the car trunk into the wheel area and my poor gs 300 was in the body shop for inspection after inspection. It is now totaled and so I quickly adapt to a cpo 2003 gs 430... wow, talk about the sheer force of physics combined with luxuries... As a result I am in the same boat as all you nav unit generation 2&3 owners, doing the ABABC override stuff. As I understand version 5.1 is the latest map that still has the override button in the hidden menu. I have searched everywhere but could not find one for the gen 2&3 nav units. Please contact me here or via my private email if you have access or the knowledge to locate one... Lexus Part#: 00230-GEN23-CY05 Toyota Part#: MN 00125-DVD05-CY Also, a small advice to all of us, I don't know about you but during my daily commutes I have seen more accidents due to phone uses than DUI... really not worth it. Get a hands-free kit or something.

The dealership finally suggested that I went with their 30k-mile service, which includes essentially 60k-mile service items enlisted under owner's manual (same as sw03es's list). Price is $530 and changes. There are two service centers close by, and I have visited both multiple times. While the other service center perform the service items more or less by the owner manual, I feel the current center is doing a more thorough job in average. Anyway, my car will be ready for pick up tomorrow... Thanks again, guys.

sheesh... I own you guys a big one indeed... I was just 30 min away from committing to the service appointment, then I saw your replies. SW03ES, thanks for you offer to fax the receipt. I will stick to the service items based on the manual and see what the total cost will be. I just received a list of service items from the shop. In addition to regular 60k miles service items, the following were added: - Replace emission PCV valve - Replace alternator drive belt - Replace transmission fluid - Replace differential fluid - Adjust valve clearances - Balance front tires Is it necessary for PCV valves to be replaced/adjusted for this service? I will take out the above items and see... BTW, my car is still under CPO warrenty. Does it help to offset the cost?

The service center has not seen the car yet... so it should mean just the regular maintence. And the car is in very good condition. I understand 60k mile service is a big one, but $1400 seem excessive... just want to double check here first... Actually in dealer's email, it does say that the job will take 2 days, so i guess it's mostly the labour cost...

Sorry if this topic was asked earlier. I just made an online appointment for my 2002 GS300 60K-mile service. Shortly after that I received the quote, $1399. The car has yet been to the service center's garage yet. Could this be the regular cost? Thanks a bunch for your informative comments.