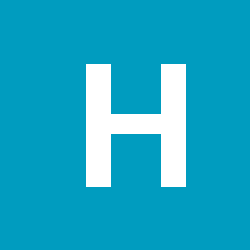 Content Count

5

Joined

Last visited
Community Reputation
0
Neutral
Recent Profile Visitors
The recent visitors block is disabled and is not being shown to other users.
I recently had to buy a replacement part. I checked online for the part number and prices at Lexus.com--first to make sure I was getting the correct part--and second, to have an idea about what the MSRP was. My local dealer, Rockville Lexus (Rockville, MD) offered to sell me the part for $65 OVER MSRP. You read it correctly--sixty-five dollars over MSRP. I wrote a letter to the company president. I never heard back from him, either. Maybe I'm old-fashioned in expecting a letter--US Postal type--to be responded to within 30 days, but...I don't think so. I hope not all Lexus dealers are grossly over-charging their retail clients for parts, but apparently ROCKVILLE LEXUS, in ROCKVILLE, MD does. Like Sy Syms used to say "an educated customer is our best customer." Make sure you know the MSRP before putting your money down, and hopefully not overpaying for parts like you would if you bought at the rip-off artists at ROCKVILLE LEXUS. I bought the part I needed from LEXUS PARTS NOW (https://www.lexuspartsnow.com) for about cost. Significantly below MSRP.

On Costco--my favorite place to shop in the whole world--they do not list the correct tire size for my car! They show the size as 17", but that's incorrect, the size is 18" and a slightly different aspect ratio. So no matter what, currently it can't get "new shoes" there.

All good points, well made! thanks.

I've been to TireRack. Only trouble is, I don't know which tires are good/better/best. Guess I'll have to go back and do some more reading. Thanks for your time, it is appreciated.

Allow me to open the can of worms known as tires. I live in the DC area and need to replace my OEM Bridgestones--on 18" wheels/RX 450h--soon. I'm looking for a longer-lasting, comfortable riding tire that is all season and will have a tread wear warranty of at least 60K. Good wet weather braking would be a plus. I don't need tires rated over 120 mph--I doubt that this vehicle could go that fast. I won't be carrying heavy loads or towing a trailer. The less money they cost, the better, though I realize I'll have to spend over $100 per tire. Suggestions would be appreciated. Currently there are too many out there to even begin to contemplate, and I don't keep up w/ tires these days, anyway.