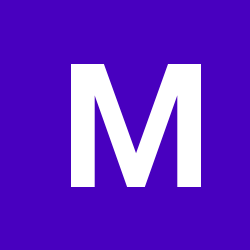 Content Count

14

Joined

Last visited
Community Reputation
0
Neutral
I'm not a frequent poster here but I do get email notifications of this thread so I'm checking back. I painted my wheels a few weeks ago. Tires are Cooper AT3 4S 235/65/17

The fluid is not used for defrost. It is part of the auto dimming feature of your mirrors.

well I've had a chance to put about 10 miles on it and so far no rubbing. Checking religiously but I think I might be able to get away with no spacers 🙂

tires arrived. They do not rub but look darn close just standing still (not just on spring perch but also on front and rear wheel well liners, one of which is held on with a bolt/screw, not what I want digging into my tires) so I am going to order a small spacer. before: after: weight went from 50lb to 59lb for each corner.

ordered the 235/65/17 cooper a/t3 4s tires! Will post back in a week or so when they arrive.

wide track has its place on my other vehicle 😉 but yeah think I will settle for the 235/65/17 for now and will evaluate clearances based on those for anyone else considering it without a lift.

I am trying to avoid the wide track look honestly. I just want it to perform as well as it can in the snow and on the road and occasionally in the sand/dirt. Looking to order these today: http://us.coopertire.com/tires/discoverer-at3-4s.aspx

very good point. I think I am going to pull the trigger on 235/65/17s. If they rub I guess I will have to get a set of spacers for the rear.

looks like that rear spring perch is about .5"-.75" above the factory size tire. That is definitely the limiting factor here, and looks like a 235/65/17 (1" bigger than stock, aka 0.5" higher at the perch) is going to max it out. Other than that perch, it looks like the 255/65/17 would fit just about everywhere else, though I did not bother measuring with front wheels at full lock and half lock in relation to the fenders/liners once I saw the rear.

Took some photos of clearances. Here is the front:

are you suggesting anything larger than that may rub on the rear lower spring perch, or somewhere else?

thanks for the reply. I will get out there today and take some measurements and pictures. I want to go with cooper tires and they have a rebate until the end of the month so I want to order as soon as possible.

Hey, you seem to be the expert on larger tires on gen 2 rx's, and this seems to be basically the only thread on the internet talking about larger tires on any rx's, so I joined to take part. I would like to fit some bigger rubber on my rx400h. I have 17x7.5 wheels with 40mm offset. I was going to order 235/65/17 tires, a bit larger than stock, but seeing you fit 265/70/17 and previously 245/65/17, I am wondering if you can give me some insight into what the largest tire I can fit with no lift would be. A handful of people run 255/55/18s, which are the same diameter as the 235/65/17s I was considering, but if I can go larger, I'd like to. I am fine with anything between 235 and 255, but it'd be great if I can get something 30" or more diameter. Could you tell me what the limitation would be? Have you experienced any rubbing and if so, where? It looks like the tires are about 1-2" below the spring perch of the strut in the rear. I assume that is avoided in your case by running a 0 offset wheel. I would like to run the wheels I have. That being said, I think a 30" tire should fit under that component even with factory offset. Could you tell me what the next thing that would rub would be? Did you have to trim any fender liners or anything inside the wheel well? Thanks!