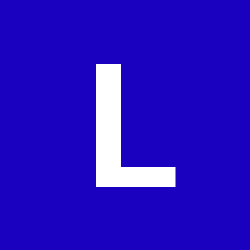 Content Count

5

Joined

Last visited
Community Reputation
0
Neutral
Finally after months and months of trying different approaches to cure my Lexus 460s hesitations and sudden lack of power (limp mode style) have found the reasons why (in my case ) a collapsed tension pulley.. the cars knock sensor was picking up the intermittent vibrations my broken pulley was making and thus regarding the timing.. end result engine sounds and feels smoother and feels like all the 380 bhp are alive and kicking like they should be.. very happy with Lexus of Bolton UK for eventually finding the culprit..

Hi again.. well your recommendation BG44K injector cleaner has made a huge difference and I've only done 40 plus miles since adding 2 tins to my full tank of Shell V power fuel.. like you said add one tin per 8-10 k miles and that should do the trick.. thanks for posting your findings bud.. like you I was going to sell my lexus now it's a deffinate keeper.. I just hope more 460 owners experiencing the same problems come across this post.. Many thanks Stu..

Very happy to hear that your lexus is still performing like it should do.. with a bit of luck I'll get my two tins of that injector cleaner tomorrow.. did you use one or two tins per tank full of fuel ? Thanks for replying..

Hi there.. stu here from the UK.. how's your 460 still doing after you added the injector cleaner? I have the same year of car and mine has started do the same annoying hesitation issue ... Been into my lexus dealer and had them test drive it .. " yep something is a miss here" they told me.. one ECU reset later and I drove home.. that's done the trick or so I thought.. it's now less than 70 miles later and the hesitation limp mode feel again is back... big sigh.. so after some research I came across your post and thought I would join the lexus club and reply to you and see how your cars still going nearly a year on?.. I have ordered two of those additive cleaners so hopefully like you I can make my 460 good again.. please give us all an update if you don't mind.. cheers bud..