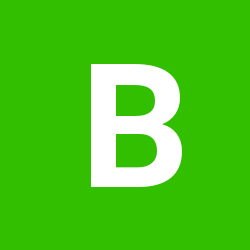 Content Count

22

Joined

Last visited

Days Won

3
Community Reputation
5
Neutral
Hey! Yeah, there's no lockers, it's a very small diff not used in any offroad application... 6.7" I think... as for the shield, do you mean my hood deflector? I also plastidip'd my grill if that's what you mean... I'm not sure if I'm up to building another bumper either, sorry! If I had more time maybe I would

Nice! What did you weld it to? The subframe?

Lol, I could. Unfortunately with a stock bumper a skid plate would only be able to go up to the lower rad support so it wouldn't be very effective for condenser and rad protection... but maybe with some thinking I could get something to work. And as for a snorkel, the way everything is under the hood you couldn't get one routed, at least very easily. But if anyone is interested in a good heavy duty spring option, I put these in my RX https://www.ebay.com/itm/LEXUS-RX-330-350-MCU38R-MY05-4X4-F-R-30mm-RAISED-COIL-SPRINGS/160720012716?hash=item256ba8c5ac:g:gL4AAOSwOgdYnVnc

Lol, I guess its custom. I made it from scratch myself...

Nice! Thought maybe I should share some more recent pics of my RX, the bumper and skid plates are still a work in progress.

Yeah, the very inside of the back tires will rub pretty easily on the spring perch if you're not careful with your tire size, especially with a more square tire tread. looks like your current tires are pretty rounded on the inside... the fronts can fit whatever pretty easily.

The rx400h has rear struts, the 450h has the spring and shocks

I think you're stuck with 235/65r17's as your biggest, I had the next gen 235/55r19's and they would sometimes rub going around corners. I can only fit 265/70r17 cause I put 2012 highlander rear struts in it. That leaves you just over 29".

Well then, I've got 265/70r17 tires with rims with a 0 offset onto my 2005 rx330 with a 2.5inch lift. Should be able to do the same with the 2010, you sent have rear struts, just springs and shocks in the back so you don't have to worry about rear tire clearance like I do on my generation

Honestly, you should probably sell the RX350 and buy a 4Runner or Tacoma instead...

Hey! Yeah, I'm a Lexus mechanic but our dealership is small so we share our shop with Toyota. Just noticed that there was a ton of tire clearance on the highlanders, so when one of the guys brought one in and had the tires off I did some measurements and they all matched up! And the ABS wire mounts, sway bar link mounts and brake line mounts are in all the same places. I took the plunge and ordered two new struts and put them in! They ride a little firmer and seem to handle more of a load, which is what I need. As for the spacers and springs I found them all on eBay. The springs are King Springs from Australia and the spacers are from Russia. I spent a lot of time trying different things to get the suspension set up right. I had it up to 3.5" of lift but the cv joints couldn't take the angle so I arrived at 2.5 as the max. They would give a really bad vibration. I don't think tire weight will take out your struts, I may give you poor due mileage though! Nice car! The RC350 are a really good little coupe! Can't say I've seen one here in Canada with that color!

Don't know if this is the right place for this. But here's my lifted RX330. 2.5" suspension lift, .5" strut spacers (not spring spacers) in front, 1" strut spacers in rear, 2012 sport highlander rear struts give me an extra 1.25" of lift and that much more tire clearance (can fit 265/65R17 tires), king spring lift springs front and back, 245/65r17 bfg K02's, full thule cargo basket with 6 rigid flood lights, and two light bars in the front all of which are connected to an auxiliary yellow top battery hidden in the back and controlled by Tacoma fog lamp switches in the front, topped off with Method Racing wheels, 8.5" wide with a 0mm offset.

I would also double check that you have everything plugged in, like the switches. If the trunk cancel switch is unplugged it won't work

Last Modified: 4-24-2018 6.8:8.0.48 Doc ID: RM000002AAM02XX Model Year Start: 2015 Model: LS460 Prod Date Range: [10/2014 - ] Title: ENGINE HOOD / DOOR: POWER TRUNK LID SYSTEM: INITIALIZATION; 2015 MY LS460 [10/2014 - ] INITIALIZATION 1. RESET METHOD NOTICE: Perform initialization of the power trunk lid system (power trunk lid control ECU initialization) if one of the following is performed: 1) The negative (-) battery cable is disconnected; 2) a wire harness, the luggage closer motor (power trunk lid control ECU) or luggage compartment door closer is replaced or removed/installed; or 3) the RR MPX-B 1 fuse is replaced or removed/installed. If initialization is not performed, the power trunk lid system will not operate. (a) Completely close the luggage compartment door by hand once. HINT: It is not necessary to perform initialization if the negative (-) battery cable is disconnected while the luggage compartment door is closed. 2. CHECK POWER TRUNK LID FUNCTION HINT: Proceed to Operation Check . If the power trunk lid system does not operate and/or the luggage compartment door does not open, disconnect the negative (-) battery cable. Then wait 10 seconds, reconnect the cable and perform initialization of the power trunk lid system again.