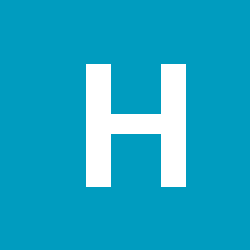 Content count

4

Joined

Last visited
Community Reputation
0
Neutral
Profile Information
Lexus Model
Lexus Year
Location
My pack of 50 "Lantee" clips arrived. Each clip is actually two pieces, basically an outer and an inner. You drop the outer piece in the hole through the shrouding, then push the inner one, which is sort of a plastic thumbtack, down the center of the first piece. It clicks into place and holds everything down. Take the clip out by prying up the inner piece then pulling everything up. Works OK. A little different from OEM but just fine. A few bucks, well spent.

Thanks! That'll work for the replacements that are in good condition. There are about four different kinds there now, including two with screws and two that look like mushrooms. I'm guessing someone just banged in whatever was nearby. Are the 50-in-a-bag Amazon replacements worth using. They're cheap, but do they work ok?

Greetings from a newbie. I recently bought a 2007 GS350AWD, one owner, clean CarProof and well maintained, 85,000 km / 53,000 mi. I'd been looking for months for the right one, and I have no regrets. I think the original owner traded it in because he didn't want to pay for replacing the headlights, one of which was locked in the 'aim at the pavement' position. Now that I've had both lights replaced with OEMs and have been fiddling with getting the lights aimed to my satisfaction, I have pretty much destroyed the little clips that hold the engine covers in place. I see them on Amazon in packs of 50, so I guess I'll be buying those. Who can give me some simple advice for removing and replacing those clips without breaking them?

I just changed out a pair from my new-to-me GS350. It didn't go that well, so I have a pair of aftermarket CarID lamps that I had installed and then removed, and of course I have the old OEM lights that I eventually replaced with new OEM lights. One works fine, the other wouldn't self-level any more, and was locked in the low position. I'll put everything on eBay one of these days. I also learned about aiming them. The headlight adjustment gear that I thought would change the height of the low beams actually moves them side to side. The gear that does change the height has been very carefully hidden by Lexus practically up against the fender, and invisible. If I didn't know it was there by looking at the old OEM light sitting on my garage floor I would have never found it. Getting a long screwdriver in there requires some guesswork too.