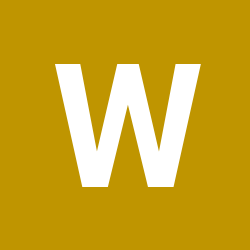 WaveRunner
Regular Member
Content count

12

Joined

Last visited
Community Reputation
0
Neutral
Profile Information
Lexus Model
Lexus Year
Location
Dealer says I need new shocks. They offer KYB and OEM. They want a fortune so I'm looking to buy the parts online and have independent mechanic look do it. I'm reading very mixed reviews on KYB replacements. Some say they are near identical to OEM performance others say they are rough. I'd prefer as close to OEM as possible. OEM shocks online are $212 a piece whereas KYB can be had for under $100. I'd also replace the strut mounts and bumpers. How much labor would you say is reasonable for this job on all four corners? Another thing is I need to replace a leaking steering rack, I figured it would be a good time to change the tie rod ends and lower ball joints too. I'm trying to get this car as close to original ride without breaking the bank. I did the strut rods and that had some improvement. I'm wondering now about control arm bushings, rear carrier bushings, etc. Any advice on this would be appreciated. Most info I'm finding is either several years old or for the first generation LS.

Hello Jim, Thanks for your reply. I have been watching your posts for quite some time and they have been an extremely valuable source. Literally last night I was driving my LS400 when I noticed the right side speakers stopped working. I was a little puzzled as to how the whole right side went out in one go. I doubt I'll be able to find someone to fix this issue since Nakamichi parts are obsolete. I wonder if replacing the head unit would do the trick. I am a huge fan of keeping the stock appearance but given that I am stuck with AM/FM, Cassettes, and CDs, I am more compelled to change it with a head unit that has HD Radio, Sirius/XM, etc. The wind noise I am experiencing could be a result of two factors. My windshield is PGW and not Lexus. So while it is a quality windshield it probably isn't as thick as the original OEM. Also, I believe the driver side door is out of alignment and may need new hinges. The previous owner would shut the door with the seat belt buckle in the way and it caused dents on the inner panel and likely knocked it off alignment. This was likely due to the slow retracting seat belt but still no idea how the previous owner could have done it many times without checking the belt was out of the way when shutting the door. When I bought this LS400 in April 2017 there was an 2001 LS430 for sale for a similar price. I don't regret getting the LS400 as the design is better but I think the 430 would have been a smarter buy given advancements. But I purchased the LS400 as a second leisure car. People who have driven it can't believe it is nearly 20 years old. And this after the fact it needs new shocks and power steering rack. The 98-00 LS400 truly represents the best of the LS. Today it is considered "cool" and "vintage" while not looking too dated, especially the front, like previous LS'.

I bought a 1998 LS400 with 129k miles in April and I have had the following issues: Starter went bad. If you have the original starter, it *WILL* go bad at some point. Mine would click once each time I turned the key and after 7 or 8 tries would finally start. I bought OEM remanufactured Denso for $130 off Amazon and paid 5 hours labor for a mechanic to install as it is buried somewhere I can't DIY. I'm told it was placed there for weight balance purposes but still a strange place to put it. Very inaccessible. Strut rod bushings went bad, had a heavy loud clunk that stormed through the cabin every time I hit a bump or incline. Got new strut rods. Fuel gauge is off. I replaced the fuel sender myself but problem persists. Trip computer shows accurate fuel remaining so I can live with that for now. I believe it is the instrumentation cluster. RPM and MPH occasionally get stuck especially when humid outside. A tap on the top of the dash frees them. Temp gauge reads above normal too despite no sign of overheating. Might send cluster out to get circuitry replaced to fix all the issues. Power steering rack and pinion is leaking causing the boot to tear. Lexus dealer gave it a passing safety inspection despite a torn boot qualifying for a failure . Dealer wants $1,300 to replace. I found OEM remanufactured part for ~$420 and may have a local mechanic do it. Might as well replace the tie rods and grommets while I'm at it. One of my front brake calipers had a stuck piston causing this irritating clicking sound when I hit the brakes. Replaced both front with OEM remanufactured. Car is bouncy. I am told by the dealer the struts/shocks are shot. Would need to replace struts and strut mounts and associated parts. Dealer wants $4000 to replace front and back OEM or $3200 for KYB. I'm looking to buy OEM parts myself and have a local mechanic do it. I was also told the bad struts may cause the tires to wear unevenly. Previous owner fixed a number of common problems: power steering pump, water pump, various gaskets. All done by a Lexus dealer. This car was supposedly one of the most quiet cars on the road but I am amazed at how much noise penetrates the cabin of my LS. Road noise, wind noise, etc. I have new Michelins but still not quiet. Also, the Nakamichi stereo isn't all that. Maybe in 1998 is was fantastic but by today's standard it isn't anything special. I chose a LS400 over an LS430 because I simply think the LS400 looks so much better. The LS430 looks more grandma-esq with its tall roof. The LS400 is low and looks a lot sleeker. The 2004+ update did a good job of improving appearance of the 430 but LS400 still looks better. Actually, I chose LS400 over my two other favorite sedans of all time E38 7-Series and W140 S-Class. One day I plan on owning all 3.

Interesting. The panel in the car recommends 29 but the Lexus dealer sets it to 34/35 PSI. Not sure if that is what fixed my highway vibration but it is gone over 90 MPH.

Tanin actually has a storefront on Ebay. They have refurbished whole instrument clusters for $699 or repairs ranging from $150 - 699. Ideally I'd like to keep my original cluster so I can keep the original mileage intact while fixing the faulty gauge readings.

Seems like you and I are experiencing the same issue on our 98's. Does your trip computer work to show you how many miles are left until empty? Mine works. It is strictly the fuel gauge that is showing more gas than what is actually present. I'm under the assumption now that it is the instrumentation cluster. Does your temp gauge read above the middle when the engine is warm? The circuit plate you mention retails for over $900! And the labor to have it put in if it is too difficult for self repair

Mine has the same problem. The gas meter shows more gas than what is really in the tank. I replaced the fuel sender located in the tank but that didn't fix the problem which was very disappointing. My next guess is the instrument cluster.

My 1998 LS400 had fully functioning fuel gauge until one day this past week I noticed it stayed full beyond what it should have. Towards the end of the tank it dropped to half. I just replaced the fuel sender with a brand new OEM and the fuel marker stayed at half even though the tank was mostly empty. I am puzzled and frankly not sure what to do anymore. I don't want to spend a fortune fixing the instrumentation cluster and see the problem still persisting. Fortunately the trip computer seems to be working so I have a good idea when the gas tank is getting low. Actually a little annoyed cause the original fuel sender is probably working fine. fuelsender

I had the same problem. Click once or twice each time I turned the key. After 7-8 tries it would finally start. I found a remanufactured Denso starter for $129 on Amazon and paid a mechanic who said it was a strenuous job 5 labor hours to put it in. Car starts great now.

I had the same issue on my 1998. Previous owner had cheap tires. I had those balanced but still vibrated a little. I put new Michelins and it went away. I noticed though going 95 MPH or more the car would shake. Make sure your tire pressure is around 34/35 PSI. I had mine at the in car panel recommendation of 29 which is fine for slow driving but not for highway. High speed needs firmer tires.

What do you mean by "fuel sensor"? I am experiencing issues with my fuel gauge showing high gas reading when I know for a fact my gas tank has far less on my 1998 LS400. I just bought an OEM fuel sender but after reading some posts I'm skeptical this might fix my problem. Dealer wanted $850 to replace fuel sender. I found an OEM part for $138.