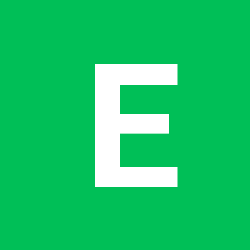 Engineered101
Regular Member
Content count

3

Joined

Last visited
Community Reputation
0
Neutral
Profile Information
Lexus Model
Lexus Year
Location
Thank you all for your help. As for the noise. I have had a 2007 Camry V6 70,000 miles with 2GR-FE and it had valve slap on start up but then went away. I also had a 2006 Avalon V6 with 95,000 miles with 2GR-FE which also had valve slap on start up and then went away. This particular Lexus had a noise on start up went away but there is still a lingering sound from after it is warmed up. I have changed the oil twice since I got it with Mobil 1 (running the first change ~600 miles). I have also taken it on two 3 hour road trips. I can upload the sound it makes when I get home. PJ8708: I am concerned that it might be piston slap. Do you think the dealer cover the cost of engine repair with the low miles that it has? What should I look into? Just drive it until it blows? RX400h: I don't think it is an oil sludge problem. She was my neighbor and lives ~18 miles from town. I have checked the positive ventilation crack case valve and did not notice anything.

Thank you als47! I appreciate the words of wisdom! It is a really cool car and I think it will last me for years to come!

Hi all, I am new to the form but I am very concerned with my 2007 Lexus RX350 I just purchased. It has 35,000 miles on it and was 1 owner by an older lady. Jumping right in the engine taps while idling or accelerating after it has warmed up. I didn't notice the noise until after I bought it. She had regular oil changes with conventional oil, and she apparently used 87 gas. When I got it, I filled it up with 91, changed the oil with Mobil 1 5w-30, changed the air filter, and put in fuel treatment since the car had been sitting for so long. I have burned 1 tank of 91 with fuel treatment, and just added Sea Foam to the next tank. I have driven it about 200 miles. It taps real bad when its cold but gets quiet. I can still notice it while accelerating but not as much or at all when idling. My questions are: Did the old lady permanently damage the motor with 87 gas? Does using synthetic oil cause this when switching from conventional? Will the noise go away? Thanks!