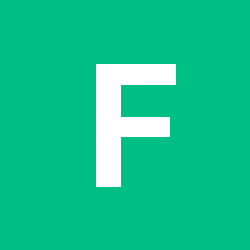 Flipper_1938
Regular Member
Content count

3

Joined

Last visited
Community Reputation
0
Neutral
Profile Information
Lexus Model
Lexus Year
Location
Well, I dropped the canister and it was not flooded....dammit. I guess a new o2 sensor for bank 2 is the next thing to try.

I ordered the over fill check valve that installs on the gas tank (77390-48010). I guess I will see if that works.

I think my mom's RX is suffering from a flooded evap canister. For a while now she has complained about getting bad gas from a local station....it runs bad for a while then clears up. Well, this past weekend she asked me to look at her car. The car did not have a check engine light on at the time. To start with, the car had a full tank of gas (which I thought was good at the time). The car stumbled a lot and did not want to rev cleanly. I replaced ignition coils and spark plugs...still ran like crap. I had the pending codes read at Autozone and they showed P0171 Lean, and then two codes for AF (1 out of range, 1 to do with the heater). I drove the car several miles to see if it would clear up with the new ignition parts. It got some better, but not like new. ...So I replaced the mass air sensor and drove it some more. It ran great. Smooth idle.....accelerated to 100 mph without issue. I drove it for maybe 150 miles without any hickup. ....Then I filled the tank up.....and the running like crap condition returned. I think the tank is overflowing into the canister. When the canister fumes are supposed to be going to the engine...liquid fuel is being sucked in. ...which is fouling the plugs and washing down the O2 sensors. The question is: what is the real cause? Is it a bad evap canister? or is it the check valve in the gas tank that let it overflow in the first place? Anybody been down this road?