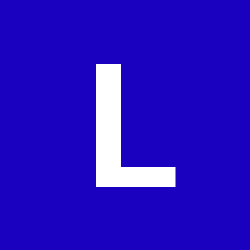 lexisaurus
Regular Member
Content Count

10

Joined

Last visited
Community Reputation
0
Neutral
Profile Information
Lexus Model
Lexus Year
Location
Upon research... These are the pins from factory 1 = CV - 2 = CV + 3 = CGND 4 = CB+ I believe that CB+ is 6V So the question is is if anyone knows what the video out signal specs are for the factory camera? Thanks!

Does anyone know if it is possible to wire in a non OE camera to the factory NAV/backup? Looking for improved night vision + guidelines. Most aftermarket cameras seem to be 12V. Assume factory is a aswell. Aftermarket are generally RCA but factory connector is proprietary but maybe signals are useable? If not mistaken OE parts are 86790-48060 for the camera, 86797-48060 for the cable. Thanks!

The info I have from an experienced installer is that all 3 (ML, standard and nav+tape) are not interchangeable.

Thanks Jabowski :) I believe certain versions with tape also have AM-SAT buttons... maybe it was an optional thing. Maybe I'll glue a coinholder over the tape deck :)

Thanks. Actually I was asking with the idea of the other way around... if I can source cheap ML amp and speaker upgrades then could I use with just the factory standard radio ....

Thanks but not what I meant. I'm talking about factory CD/tape/radio and whether or not the ones with/without tape are interchangeable if you have NAV.

Just ebay 2008 lexus 6 cd and you will see plenty without tape. It appears tape was optional but always there on models with NAV which makes me wndr if there is something in the tape models thats needed extra for NAV (made other thread on this.) I see also the TEXT button is in a different spot on the two units also... so buttons would be wonky but some of us don't use those buttons ever anyway :)

Other than the ML branding is there anything electronically different? Obviously the amp and speakers are different but the head unit itself? Thanks!

Per title... or is there some integration between the two requiring that if NAV is installed the radio with tape for some reason is required?