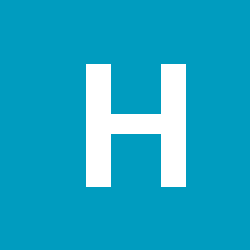 hewitttech
Regular Member
Content Count

18

Joined

Last visited
Community Reputation
2
Neutral
Profile Information
Lexus Model
Lexus Year
Location
Recent Profile Visitors
The recent visitors block is disabled and is not being shown to other users.
That is awesome, good work. I for sure need a bumper, I don't have the factory metal bumper or foam behind the plastic anymore. It got smashed and I had to repair the passenger side bumper mount after skidding through a turn into a tree. I was thinking one that would just bolt to the factory mounts through holes cut in the plastic. Nothing fancy just something I could attach a nice skid plate to. I have already gone through a couple sets of the plastic fender and engine guard pieces. I found these today: http://dgrcoilovers.com/product/lexus-rx300-4wd-0003-dgr-high-performance-coilovers/ Not sure if they are available and I have some questions for the guys but man they are expensive. Thinking the "Track Version" should be beefy enough if I can get some input from them on the spring rates and if there is any +height adjustment and if they come with the camber plates or not. I found a site "BodyKits" that has all kinds of stuff for the RX but apparently making them look more like a race SUV is much more popular than off roading with them, that is where I found the DGR from Australia made in HK. Found some other funky Gecko ones on ebay for cheaper.

It's looking awesome! I could use a lightweight bumper and skid plate for sure. Radiator keeps taking a beating when running through the tall grass/weeds. Is that a bumper for another application you are trying to adapt or was it custom for the RX? I now see there are full sets of strut spacer lifts on Ebay from Russia if anyone is looking for a really easy lift. Tallest I see is 40mm~1.5" which is what I have with my spring spacer lift. I would rather use something like that with stiffer springs but the spring lift does double duty. If only a set of custom coil overs with a camber plate didn't cost more than my RX. I have to drive about 2 hrs to the management area we play in and the way the camber is set for the trail can wear you out driving it on the road.

Ok i am going to preface this with if do not have an RX or have anything useful to contribute please respectfully keep your comments to yourself. We already know our RX vehicles were not intended to be hardcore rigs. Ok, So i managed to hydro lock my rx this weekend. Luckily an easy recovery and didn't damage the engine. Pulled the plugs, shook out my k&n and Lexter fired right back up. I did lose an exhaust gasket and had 3 inches of water in the floor but hey, i will take it as collateral damage or at least the cost of the adventure and story. So this is getting to the point of obsurd but i am looking for thoughts on something like a snorkel or at least a better way to protect the intake from aspirating water. I really don't want to cut a hole in the side or have anything permanent and rediculous looking as an RX with a snorkel. I don't need it to run underwater or anything like that just a way of getting a little better protection than the low intake behind the headlight. The water i was going through was 2 maybe 2 and a half feet deep, not even over my tires. It is a well established rock and gravel road that occasionally floods with fresh clean swamp water. We were not going fast at all but plowed up enough water in the front of the hood it made it to the air box installe and drowned. If anyone has put any thought into a solution for the RX i would like to hear what you came up with.

Well Done with the coil overs! Mind sharing which ones you used (brand, part numbers etc..) and what if anything else you needed to do it. We should start compiling all the info everyone has used for their setup so we can something known to work from for the different years but right now it is just what each individual has kind of figured out for themselves. Did the rear struts change from 03-04? I am running the 245/70R-16 BF Goodrich KO2 on my 2000 rx300 with a ~2.5" spring lift and 2" wheel spacers with no rubbing. You will probably need to go with a different tire or get different wheels if you want to use the KO(2) or your existing wheels. TireRack.com only shows the K02 available for 15" and 16" wheels, the T/A KO for 17" and then the Rugged Trail T/A for 16,17 and 18. The Rugged Trail definitely does not have the same aggressive look or side tread as the K02 or K0 if that is why we both like them but they would be much better on the road but you could probably use your 18" wheels with them.

Looks Good. Don't use more spacer than you have to otherwise your turn radius will suffer. Mine was bad before and is horrible now. Doesn't matter when you can slide the vehicle but on the rode it sucks when you need to turn.

I hear you, I don't think the wide track would look right on the newer bodies. I did mine for sliding around corners on gravel and dirt so the wide stance really helps plant it. I always felt like the 300 was a little tipsy on the road with the factory setup but it did great in 6" of snow even with the highway tires, never had to deal with a lot of snow, let alone ice.

Now you can see how the wheel spacers will give you the extra tire clearance at the perch. I want to say with the 2" spacers on mine it puts the edge of the tire somewhere right at the outside edge of the perch. I could have fit larger tires but went smaller and should probably go to smaller spacers like 1" to 1.5" to fix the edge of my tire hitting the top of the fender when bottoming out.

The world of lifting RX vehicles is still pretty small so there aren't exactly any definitive guides but like any other strutted vehicle the same limitations in tire/wheel fitment would apply. The first limitation on my 300 was the rear spring perches because they are squattier than the fronts. Side clearance of the spring perch will limit how tall and wide of a tire you can fit without modification or for a certain offset/spacer. The next limitation for me was rubbing when turned full clock, not acceptable to me and I was able to fit mine with no rubbing. The taller and wider the tire the turning clearance is greatly reduced, its geometry but you can figure it out with a straight edge. Clock the wheels and take a straight edge across the inside sidewalls to the nearest obstruction and you can measure how much taller of a tire will fit without rubbing but leave some cushion. The closest point of the tire should be at the horizontal axis of the tire but make sure you look at fender clearances as well. Just take your time and measure everything until you are absolutely sure your fitment is what you want. You could also likely take it to a custom shop and they should be able to measure or use a jig to tell you what you can and can't fit. I would not recommend bringing the tire tread up past the bottom of the spring perch. If you do and you do not have ample clearances you can easily slash your sidewalls. If you are sticking with stock suspension the steering changes shouldn't be as drastic but just be ready for it to handle differently. I have not had to trim anything for mine and do not have anything rub except when I have 300-400 extra pounds in it and the suspension takes a really hard hit, mostly the rear where the outside tread just catches the lip of the fender. I need a little more travel or slightly stiffer springs in the rear. I think I am also running a larger wheel spacer than necessary (2"). Same thing for the front but don't hit the fender lip unless it is a really really hard suspension hit and I am turning. There is enough travel and clearance in the front if I am going straight over that really hard hit. I do not rub on the inside of the tire when turning but it is the outside front of the tire that hits the fender liner. That is only because it was a cheap aftermarket liner I was in a hurry to get in there to get some protection for my trans cooler before a trip. I had to cut the vents into the plastic and they puckered out into the wheel well so the tire catches them. I need to reinstall it so it fits correctly and likely make a little aluminum plate/grill for the vent slots so that doesn't happen. ***Edit- Brickwall says you have springs and shocks on the rear of yours and not a strut so that makes it a lot easier. You are then pretty much limited by the strut and turning clearance of the front then,

Welcome to the unofficial lifted RX Club! That is an AWESOME RX! I would say this is a good place to post but we probably could start a new thread for all lifted RX. I would have preferred to use strut spacers but couldn't find any at the time, can you share a little more about the strut spacers you used and where you found them? I still need a little bit more lift or slightly harder springs especially in the rear and always wondered if there was an easy swap with something like a highlander or 4runner. I always wanted to go shopping at a pull-a-part just to see what I could make work but honestly I don't think I have the back for that sort of work anymore. Can you elaborate on what you found when you were looking or struts/springs that would work? It would be great to start building up how the travel/springs/heights compare. I think I have blew my right front strut and I think my wheels are just way to damn heavy for the stock struts. The 245/70R16 KO2s I have are 44lbs each and the next step down, the 235/70R16 are 36lbs! 8lbs is a lot so I am glad i didn't go with even bigger tires that would fit because the next sizes up are 48 and 50lbs each. I haven't played with my 300 much lately but I think a set of 1" strut lifts or one step back down in tire size is what I need to do next. I honestly haven't played with it much since I got a new toy (15' RC350 Fsport in Super Mica Blue) and Lexter now just stays hooked up to my boat and still does an excellent job with that at least once a week.

Yeah, wet traction on my BFG KO2 tires suck also. They are OK on dry but awesome offroad on dirt and gravel as expected. I am also commenting on another thread someone was asking about a lift for a 350. The nay sayers don't get how awesome these vehicles are with just a few mods. It is mostly lifted, big wheel small tire 4x4s around here and they definitely stand out. It is one of those things that the stock ones look so dainty now and mine looks like it was meant to be that way. If I don't do mod another RX after this one I have looked at the V6 Rav4 or crazy as this sounds a Highlander since they are still smaller than the 4 runner. I think it is the smaller size that makes it much more fun to zip around in than a big 4x4 but still have a lot of capability. I like some of the LX and GX but would feel bad if I put a hole in the door, hit a tree or dented a fender like I have in this one. But then again I haven't run across one in the right price range with the right problems either.

That is the Predator yelling when he rips the guy's spine out or in this case the steering column...

I just want to keep this thread alive so maybe more people can appreciate what these vehicles can be. The RX300 has had a few more mods and things tightened up since I last posted and is doing Great! 230k on the odometer now. I completed a full front engine seal job with new timing belt water pump tensioner and new lower timing cover (crank pulley wore holes through it the way it seals). New front CV shafts, New Lower Steering U-joint/shaft and a reman. steering rack. New front subframe mounts all torqued back to spec. I was chasing a problem with the alignment wanting to go left after turning right and right after turning left. It was the lower steering shaft which was a lot easier to replace than dropping the steering rack and subframe. Have now replaced both oil control valves which completes ALL important engine sensor/control replacements and made a noticeable difference in how it runs. Now the good stuff. New slotted and drilled rotors in the front with EBC Yellowstuff pads and front braided-stainless lines! This is what it was missing! With the heavy rubber and towing my boat the Lexter feels like it would almost do a stoppie now if the rubber on the front would stick. K&N Filter because paying $20 for a stock air filter makes no sense when a $40 K&N and recharge kit will last the rest of its life. As an added benefit it actually does make a tiny difference in power when winding out the engine which is pretty much the only way I drive it. The engine is now running amazing and just now seems to be broken in. My rubber spring lift has sagged just a tiny bit in the rear so considering designing some strut mount spacers and having them machined as a better permanent option. It has been through some nasty mud but I still try to avoid anything I can get bogged down in. If you can keep the wheel speed up you can get through most of it but only if there is a bottom and you don't have one wheel break free. I have had luck applying the brakes and gas at the same time as psuedo limited slip but again not a lot of low end torque, it is not a mud truck!. Better traction on dirt and gravel than on the road. You can pick one up relatively cheap for what you get. I have had Scouts and Landcruisers. Right now this is more fun... and I still have heated seats! I literally have people checking it out all the time and regularly get complimented on it because if nothing else it is different.

Copy that on the ECT always being in power mode! Mine is still pretty damn peppy though even with the tires but I did fix or freshen up anything that might cause it to not run at peak. Part of that might be just railing the crap out of it to get to the power band everywhere i go though...lol I also swapped everything over to synthetics after scraping the oil pan and flushing the engine 3 times. The tranny got a similar treatment and I am also running synthetic in it and hte front and rear differential, it made a slightly noticeable difference. I am a little more worried about stopping this thing than going though. I have completely replaced the front brakes including the calipers but they feel under powered now. I don't know if it was the napa pads and rotor combo I put on there or if maybe I didn't get the fluid bled right. I have completely flushed and bled the brakes twice since but they still feel underpowered and overworked. So either I haven't found the problem yet or the pad rotor combo isn't quite as good as the originals or I need a brake upgrade because the tires. I am thinking it is just the pads and rotors because it was fine when I first put the tires on there before a caliper seized when changing just the pads Of coarse it doesn't matter if I have more brake power if the tires don't have enough traction on the road. As far as the knife that was one of my favorites to carry but it is now at the bottom of the lake somewhere. That makes about 3 of them in the past 10 years or so lost to lakes. I do have GPS coords. on the one before this but just haven't taken that scuba class yet so I can use my metal detector to find it. I use the crap out of them so I still feel like I get my money out of them even if I loose one every once in a while. Someone was talking about lifting a 330 on another thread/forum and everyone was bashing him.. apparently they haven't seen this thread. But like you said the early ones are really built well! I wonder if one of the 330 or 350 drive-trains would swap in if I blow this one up...lol

Here are a couple more pics of the parts and how I did mine. I cut the spring helpers to fit the spring plates as a spacer. There is also a pic of where I drilled and cut out the damaged bumper mount to replace it. That was from the tree hit it took the first time I had it out there and got it buried in the first pics in the post. I just took me a while to get around to do it after doing all the more important work so she was in top shape for trips 2 and three with her out there. In that pic you can also see how the AC Condensor has taken some damage from water/mud/trash and gravel flying up in there. There is also a special tool I made to extract a broken off Oil Control Valve for the Rear VVt-i actuator that was acting up. If anyone runs across this thread and needs the tool let me know, you will also need a slide hammer.