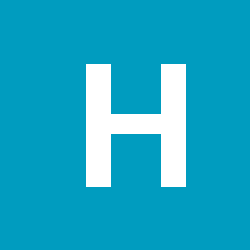 Content Count

6

Joined

Last visited
Community Reputation
0
Neutral
Profile Information
Lexus Model
Lexus Year
Location
Recent Profile Visitors
The recent visitors block is disabled and is not being shown to other users.
anybody work with these guys before?

On my car 1999 GS300 it was an old lcd screen that was basically green. Pixels were going out on the lcd kind of like an old LCD watch that got hit too hard and broke some of the crystals. I swapped it out with a boss double din flat touch screen dvd player with blue tooth and back up camera. Wasn't horrible but had to extend the speaker wires from the glove-box to the factory radio location and add an aftermarket amp to power the sub. All told 4-5 hours and around $200.

Just gutted my stock system from my 99 GS300. Headunit, amp and cd changer all worked except the lcd was going out on the display. I swapped in a touchsceen dvd with all the modern conveniences to bring it up to date. I don't have room to keep this stuff around on a shelf collecting dust so i'm open to offers. Thanks! lexus radio.pdf lexus radio2.pdf lexus radio3.pdf lexus radio4.pdf lexus radio5.pdf

Well if you run across that guy ask him how he pulled it off and share with the community :)

All the reading I've done I haven't come across a way to keep the stock amp without also keeping the stock headunit somehow. I have GS so maybe stuff was different in the LS vs. the GS?

I am gutting the stock audio system and adding an aftermarket headunit. I know this will knock out the stock sub so i plan on adding an aftermarket amp to power the stock sub for now. Anyone done this? What amp should i get? Anyone have specs on the stock sub as to what it runs rms and max wattage? I've got the basic stock system now thanks!