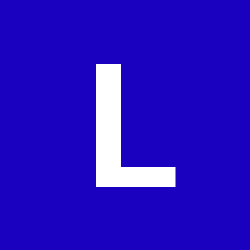 Content Count

8

Joined

Last visited
Community Reputation
0
Neutral
Profile Information
Lexus Model
Lexus Year
Location
Dealer said it will change under 600$ parts and labor, but just wanna know if this problem i am having is dangerouse and if this problem is the one you r saying? like i said dont hear any noise, just feel like downshift when i come to complite stop, is this same as u meansioned ?

Well i do exparience some type of push it feels like downshifting before i stop or when i stop, sometimes i feel it some times i dont, i dont hear any type of clunk or thunk, it just feels like before or after stopping, (like downshifting )something is pushing from behind, first i thought it was abs locking, then i thought it could be tranny, but is this same clunk that everyone talks about? and is it dangerouse driving like this on 400 mile trip?

just like to know peoples exparience with this car, what to expect, what issues it has and is there weak spot for this vehicle, i like to here from people who owned it little while,

Thank you for your help, i have to check spare tire on my lexus and see if tire pressure is corect there. but what a amazing car, every time i start it just makes me happy, i have owned audi, gmw, vw, toyota, honda, nissan, but this is somethig different.

Does anyone knows when you need to change transmission oil? my gx470 has 14000 miles,idk what to do it is 2004. so dont know wht to do ?

Thank you. Yes i am lucky to get car like this. Its like a brand new car. My gas is like 16-18 mpg. Not bad for town driving. But V8 makes me smile every time i start engine:)))) drives amazing, how is the reliability on this car ? Amy tranny or engine issues?

Well i checked Vin and registert on that webste and found that he did some maintanance at lexus of manhatten. last report 2007. it has clean car fax. car look and drives like new, interior is like brand new, and exterior is like new, had light shine like a swarovski:D yes tire pressure light is alwayes on, have not checked spare tire yet, all other 4 tire has 32 psi as its sais d/side door.its a 5thday i own it and soo far i am happy, engine is nice, its uses a lot of gas but cant complain. it also has entertainment packige and 11 speackers. is there anywhere i can take car for tire pressure sensors? like mavis? toyota?or it has to be Lexus, its just bothers me that its on and never goes out.

hello everyone, i just got my first Lexus Gx470 2004 it has 14000 miles on it, i payed 19k, is it a good deal? i allready bought it i just like to hear what other gx470 owners think, car is like brand new owner kept it in garage, with dvd in back and 3rd row seat 11 speakers, just have few questions, remote controle is missing from car for dvd and without remote u cant watch anything i want it for my son, where to get remot or will it work if i get from ebay? and also cars tire pressure sensor is on, all for tires are 32psi, any ideas what to do next ? i bought this car because i was getting rav4 or crv or forester and i thought this car is even its used its still looks drives better then thouse 2012.