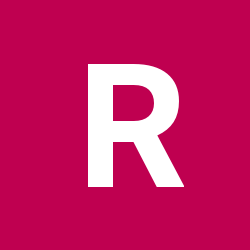 Rene Canukistan Expat
Regular Member
Content count

3

Joined

Last visited
Community Reputation
0
Neutral
About Rene Canukistan Expat
Profile Information
Gender
Lexus Model
Lexus Year
Location
Rene Canukistan Expat replied to 2002 Lexus LS430's topic in General Chat

1997 300 ES with 181830 miles

Rene Canukistan Expat replied to Ms.Marie's topic in General Chat

Hi. Used to live in Mira Mesa for about a year while on a work contract. Played pool often at the Tomcat Bar'n'Grill.

Due to circumstances beyond my control ('98 Grand Am tranny deciding to give up the ghost at 60 mph on the highway after 300K miles), I am a first-time owner of a Lexus, a 1997 300ES with 181000 miles, to be precise. I've often thought car ownership was rather like a marriage, without the physical perqs (unless hard acceleration, precise cornering, and challenging roads does "it" for you -- for me: not so much): there is the benefit of a "partner" to get you from A to B, and the downsides of "nagging" (maintenance), "sickness" (parts replacement), and general quirkiness. In a lot of ways, signing on the dotted line is a lot like saying "I do": easy to get into, but hard to get out of. So, for better or worse, a '97 Lexus is my "new old ride". Paid $4000 against a $4400 Blue Book value. Checks out fine mechanically. Needs two screws to secure the driver side power seat control, a new LCD for the stereo, and has an intermittent tail light (tapping the housing makes it go on and Damn!, that burn out bulb warning indicator is bright at night). Has an almost imperceptible ding on the front passenger side fender. I'll be looking to find the intermittent lamp problem (loose or dirty socket, I'm hoping), screw in the power seat control (what size screw?) and order the replacement LCD soon. So, was I wise or a fool?