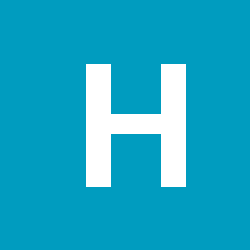 Content Count

50

Joined

Last visited
Community Reputation
0
Neutral
Hi , What is the best value in replacement rotors (F/R) and semi-metallic pads (F/R) for my 1998 LS400. Many online parts stores have good prices. I WANT TO STAY AWAY FROM AN $1200 JOB AT THE DEALER WITH THEIR CRAPPY PARTS AND OVERPRICED SERVICE. Which are the best for pads ? EBC? Raybestos? Rotors? Mountain? Centric? EBC? Suggestions are MOST welcome Thank you Hammo400 98White LS 400

Looking to trade in this fall 2006 my 1998 LS400 with - by that time - 125K for a newer model. Which model is best ?? What are the opinions of the group on which model I should look to purchase next?? My budget is limited - $30 K or less, so my options re Years are too ! I'm looking for a 2000-2002 with < 65K miles. What year is best to get: 2000, 2001, or 2002 ?? What are problems with any of these years ?? Thanks ! LS400 White - 1998 Rockport, MA

Thanks to 1990LS400, I , too, thought it was similar to the 1991 LS400 I had , and replaced signal bulbs AND low beams. I found an excellent DIY with pix online describing , just as you have, the process. I'll get the URL on my next posting. Thanks, I'm all over it this weekend ! JUST HALOGENS - and I will replace with same. The HID kits are a bit more effort than I have the time to invest at this point. The cost is a little prohibitive as well.

Hi LSers, I noticed my Left front Low beam on my 1998 LS400 was out. I have purchased OEM replacement, but the Owner's manual doesn't give instructions on replacement. I think it's just plug 'n play, but I'm hoping there are experienced folks that have done this and can tell me what screws to undo where and how repl;ace the bulb. Thanks Hammo400

Hey NC211 ! Good thread! I'm glad you have a good dealer. Mine has had one of the lowest Service reps in NA over the past 5 years. The next dealership is an extra 70 miles away, and with the price of gas, well. I like to change my oil monthly, as I put about 1500 MI per month on my ride. The extra 1400 miles per year to the other dealer translates to $210.00 - maybe not a lot of money to some, but I'd rather have it to spend on my kids! I did have several bad experiences at my dealer and had to fight for my position when there was obvious mistakes on the dealers part. Nothing ever really MAJOR, but silly little things that keep happening and shouldn't. SUCH AS: 1) Improper installation of an oil filter that leaked as I was accelerating onto highway, drained the oil, had a blue cloud behind me, and could have ignited 2) Loss of a tire when changing to summers from winters 3) Forgetting to replace all retainers on plastic oil pan guard such that it detached and dragged under car resulting in destruction of said guard. 4) Forgetting to retighten door hinge 5) Having mechanic -or whoever drove car to/ from shop leave a ink pen streak down side of drivers seat The list goes on Bottom line: My trust has gone. Without trust, you have suspicion, with suspicion you have doubts about everything they do and charge. Wouldn't I love to get a bill and not even have to look over every single solitary penny before I paid it I feel as if I were the IRS at tax time !!!! I like the people but hate the service - it's sub standard

I gotta say to wwest that you ON'T want your pads to "EAT ROTORS FOR LUNCH" . At $750.00 for a full brake job with rotor replacement, it's a helluva expensive lunch ! If you DO want rotors for lunch. use ceramic pads on your Lexus. They will heat the rotors up too red hot until they warp (Yeah! Similar to night pix you see of F1 cars )= vibration = replacement. Bon Appetit! Best pads for my 98 LS are semi-metallic after market pads from Wagner ( www.rockauto.com). Good for 50K, $20/pair, low dust and great stopping power. I'm changing the fluid in my reservoir this weekend, but asked at the dealership and they said they don't do brake flushes. Probably because of the hardware /software needed to properly bleed the ABS valves. May not be worth their time. If they were to drain/fill the brake reservoir, they'd charge $80 - I'll do it myself with Castrol Dot 3.

OK Army, point taken, please don't sugar coat things so much , I'll get cavities LoL First, let' settle the "NEW MEMBER" issue: I joined in May 2003, you joined in Sept. 2004, so don't go there again ! Second, It's great to have all sorts of people talk about their automotive experiences. I enjoy reading them when I can. MY point is that the text is OK, but too many pix fills up the server this site is managed from - I think 1 pic would have been cool. Do you agree? Good points all around. I'm no snob. It took me 25 years to be able to afford my first Lexus. I'm proud of it, as I'm sure you are of your Ford. As this is still the USA, all opinions (within reason, and dictated by management) are respected , MINE INCLUDED. Thanks for yours. I'll give it the consideration it's due.

Bottom line ! Don't trust any dealer anywhere! After I have ANYTHING done, I check fluid colors and condition of anything that was asked to be replaced. I would even go to another Lexus dealer after a FULL Tranny flush and say "I was thinking of getting a tranny flush, what can you tell me about my system?" If I need ball joints replaced, I ask for old ones to have them independently checkd to see if I was 'taken for a ride'. You have to do this as you are not around to watch the whole procedure. You HAVE to try and trap them in a lie or a non-done repair, or they Will screw you. It's all about $$$. How little can I do yet charge full price. I bring in my own Mobil 1 Oil and filter - on the filter I put an "X" in ultraviolet marker (can't be seen in normal light). After the 'change" I check that the new filter is in (and the old one not just cleaned off and passed off as new!!!) by using a blacklight to search for the "X" The first time I get screwed on a vital component replacement / service issue, I'll have ALL the documented proof to sue the !Removed! off the dealer and hopefully prevent them from !Removed! others. REMEMBER - there are 2 areas where dealers make $$$ - 1) Financing, and 2) After sale service

Looks real to me ! I've had my 1998 LS 400 with 99K to 125 easy- not a shake - and didn't have the balls to go faster in MA - the Staties are everywhere - at that speed - you loose your car. period! Curious about the year. Didn't know 95 LSs had the wood/leather wheel - thought that came out in 1999 LS models. My '98 LS 400 has all leather wheel and (ashamedly) VINYL shift knob. ARGH. Looking on e-bay for a cheap replacement. IRA Lexus in Danvers , MA wants $427.00 for a shift knob- you heard right !

Awesome ride, truly ! Great price too . If PM at a Lexus dealer is costly @ $95 /hr., I'm thinking you have money to burn for Belt changes etc. on the BenZ. Not to talk down to the S55 or nothin', but this IS a LEXUS forum. I'm sure there's a MB one you can show off the new baby on :-) Good Luck Hammo400

Hi, I was floored the other day to find out a replacement auto gear shift knob for a 98 LS 400 was $427.00 !! NO misprint. I asked why so much? The parts guy at the dealer said : " well, it is made of real wood !" Valium please ! Tried ALL the salvage places, TAP etc., and they won't sell just the knob, only the entire assembly. Does anyone know where I can get a replacement wood gear shift knob for a 98 LS 400??? Thanks

I really hope this isn't the case. One of the astounding features of the Lexus is the Toyota engine and drivetrain. For this jerkingto be a "characteristic " of the car would be a sin ! Not even crappy old fords do this ! I'm hoping the FULL flush will ease it somewhat. They'll be charging me $144.00 to machine flush purge and replace 12 (?) quarts of Toyota Type IV ATF. I'm going to add Prolong as well to the tranny. I swear by this stuff for friction/heat reduction in the crankcase as it bonds to metal at molecular level and has NO solids in suspension (graphite etc.). If there is a 'problem' can anyone suggest a source that I can replace under warranty?? With the drive I have everyday to work, this 'jerking' will drive me insane !!!

Hi, It's been many months since my last LS 400 confession - I have a 98 with 80K, dealer serviced religiously at 15K, 30K, 60K. I started MOBIL 1 SAE 5W30 Full synthetic when I purchased in Oct. 2004. Oil / filter change every 2K. I'm getting a full tranny flush next week, and problem may go away - fingers crossed. Anyway, here it is: I've read all the stories of the gear-engage-jerk, but my problem is different. I experience a 'jerking' motion MOST OBVIOUSLY in stop/go highway traffic driving at low speeds (>20 MPH to 0 MPH) as I come to a stop. It's like when the auto trans gears up from 2 to 1, I get a jerk, then come to a stop. ANNOYING. No smooth slow-down here! Problem happens when warmed up , not as obvious when cold. Happens when slowing from any speed ,and jerks just before stopping. Took it to LEXUS, had a test drive with a mechanic but of course it didn't happen in parking lot, and there was no commuter traffic to test in. I purchased an extended GOLD warranty at time of purchase for $1500.00 that goes to 100K or 2 years. Well worth the $. I'm hoping if the flush doesn't work it's the Torque converter or links - both of which are covered. WHAT ELSE COULD CAUSE THE JERK / SHUDDER JUST BEFORE STOPPING ?????? Thanks . This Forum is great for tips. HAMMO400

Hi again, Towel was a great idea to avoid chips on hood edge with wipers up. Even in upright position , there's little play off the glass before you feel the arm pinching the towel to the hood edge. Tried t0o remove by lifting a black plastic tab with 2 circular pins on the underside that fit into holes on metal blade arm, but no success, there's a square plastic assembly above the 'hook" of the hook arm that I can't figure. Rain is on the way and the existing rubber is frayed. Need to replace soon. HELP!!

Hi wiper gurus! I have an LS 400 1998, and was wondering if the driver wiper blade attachment had changed since ' 97 with the other improvements. I am having the devil-of-a-time trying to get the entire blade off to replace it . The mechanism is alien to me, and I have changed many a blade ! The passenger side was a breeze ! Help would be very much appreciated ! Dazed and humbled !