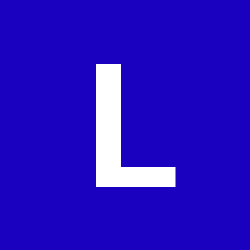 Content Count

4

Joined

Last visited
Community Reputation
0
Neutral
Got it. Probably the overall attitude of the Service Manager gave me the impression that he was being unnecessarily difficult, but I understand what you said.

Had same issue on my car (3 yr old IS250). The Service Manager did not want to replace the wheels under warranty and came up with some BS excuse that he needed to get authorization from the Regional Manager. I called Lexus Dealer Experience number and complained about the service manager and the dealership. Magically within 12 hours the service manager called me back saying that he had received authorization from the Regional Manager. Got 4 brand new wheels installed. My suggestion is that if the dealer is difficult, call Lexus Customer Service... they are very helpful.

Potholes will definitely damage your tires (not the rims). I did buy an insurance at Discout Tire (they covered all 4 new tires of my new IS250 charging $99). During the last 3 years I had to change 2 tires exactly because of damages and paid nothing. The insurance was worth it

I am planning to buy out my IS250AWD at the end of the lease. The dealer (Lexus of Ann Arbor) wants to charge $500 for title transfer / admin fee. I called Lexus Financial and it appears that if I set up my own financing (or cut a check) then I do not need to go through the dealer. Anybody has experience with that? Also, my buy out price is $20k for a November 2007 IS250AWD with 27,000 miles in great conditions. Looking at autotrader and other websites the car with that mileage is going for $25k. This buy out seems a good deal. Opinions?