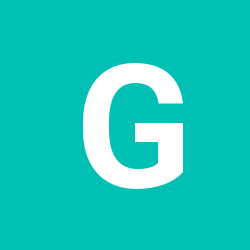 Content Count

10

Joined

Last visited
Community Reputation
0
Neutral
I'm intrested in getting a bra for my 02 GS, Dose anyone have one to sell, Or tell me where I can find one for a good price? Also anybody have a pic of a car with one on? Thanks

I took the door panel off to get a look and see what I was up against. It's doable, not sure if I should make the template out of 1/2" thick MDF or something like 1/4" plywood. Any suggestions?

Sounds great! Do you happen to have any pics of the installed setup? Did the MB quart tweets fit without too much trouble in the factory spot? Is the stock passive crossover in the door as well? What componet set did you go with? Thanks for the help. Phil

Has anybody gone to larger front door speakers like 5 1/4 or 6 1/2. What do you have to do to fit them? Any pics or advice? this is on a 02 GS300 stock stereo Thanks

You guys are right it"s got to come down some. Well I guess I better get some springs/struts soon cause the 20" Lowenhearts are on order. I'm leaning towards the H&R springs. Do they also make struts? If not, Any recommendation on a brand? Thanks, Phil

Dose anybody have a side view pic of a GS300 on 20"s but without a kit or lowered that they can post here or send me? I want to see how it sits, and how much distance is left between the top of the tire and the fender. Thanks

I have a 02 GS300 with the standard stereo and disc changer system. I wanted to add an amplifier for a sub. Dose anyone know where I can find the stereo's remote turn on wire so I can signal the amp to turn on with the stereo? What color wire is it and where/how to find it. The amp will be in the trunk. Any other tips or advice before I attempt this? Thanks for any help. Phil

THANKS GUYS! Thats exactly the info i'm looking for, very specific. Armed with that info I can start looking for places to buy wheels and springs/struts. Thanks again.

Thanks GSpusha, Would you happen to remember what the backspacing or off-set was on your wheels? Anybody else out there have a similar setup or can answer my other ?'s Thanks.

Hi people, A just bought a 02 GS300, And wanted to put 20" rims on it. Can anybody help me out here. I was thinking 20/8.5 in front and 20/10 in the rear, or 8.5 all the way around if 10" wide won't fit out back. Would that combination fit? What off-set or backspacing would I need to make them fit flush to the fender but not rub? How about tire size? Will it throw off the speedo? What is the 5 lug spacing on the GS300? any other cars share the same bolt pattern and off-set to interchange wheels with? I was told by the dealer that I can only put on the TRD lowering springs and still keep the warrenty. How much lower do these springs "REALLY" lower the car? Are they decent quality? With 20"s would I still need to lower the car to get a good look, I don't want to mess up the ride quality in the process. Anybody got pic's of a GS with 20's with out a kit. either lowered or not? Lastly, any recommendation on places to check out for aftermarket parts for my new toy? Sorry for the long note. Just so many ?'s I want to get started tricking this thing out. Thanks for any help. See you around....