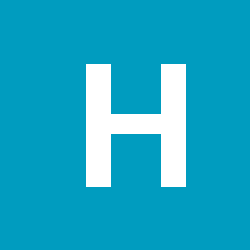 Content Count

11

Joined

Last visited
Community Reputation
0
Neutral
About Hawkeye22
Rank

New Club Member


Birthday

July 23
Profile Information
Gender
Lexus Model
Lexus Year
Location
Just push down on the hold down piece and it will pop up for easy removal.

I agree with Brad. Just use your fingers to tighten down the filter housing. IMO, as it is metal ending up on metal, hand tightening works...I have not had a leak after 5 oil changes on my 2010 RX350.

The "new" weathertech floor liners/cargo liners are different than the earlier "mats" or the floor mats they now sell. Weathertech uses computer/laser technology with molding machines to make their floor/cargo liners. I doubt you will ever wear a hole in the liners...I use a product called "Duragloss" to restore the sheen to the liners. It is a NON-silicone based product that does not produce nearly as much "slippyness" as silicone products do.

That entire housing movement thing is easily remedied by using an oil filter strap wrench in the tighten direction at the same time you open the housing. Bad Brad: Thanks for the insight. I figured it out the other morning during my daily walk...I do have a strap wrench which will work to solve such a problem in the future. Thanks again.

When you do take your Lexus in for the "10,000 mile" service, please be advised that the technician may crank the little "cap" at the bottom of the oil filter housing on very tight so that when you go to change the oil at a subsequent date, when you try to remove the little cap to pre drain the filter cartridge, the entire housing moves. I now have a spare housing and plan to use it in the very near future for an oil change. Once I have the original housing off the car, I am going to place the housing in a vice and loosen the housing cap for future use.

I have utilized Weather Teck cargo mats for many years. I also buy them for my kid's cars. IMO, they are good looking and very, very funtional. A very good product!

The procedure to reset the oil maintenance log is included in the manual. I just changed my oil at 2300 miles; followed the procedure for resetting and it worked! Good luck!

Our 2010 is now 2 months old. The joy stick is extremely easy to operate. Regarding the tires, ours came with Michelin. I don't know what type of mileage we'll achieve but I do know that the OEM tires are not the top of the line Michelin's I'll put on when the need arises.

Fram makes a replacement cabin air filter for the 2010 RX 350; number is CF10285.

Filter is located on curb side near wheel area. It is not covered by any panel so should be easy to see/service. From below?????