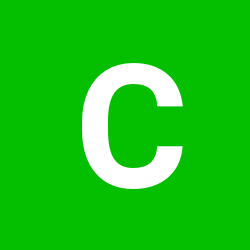 CornTaters
Regular Member
Content Count

5

Joined

Last visited
Community Reputation
0
Neutral
I ended up going to an auto hvac shop in town to initially evacuate and keep the remaining r12 in exchange for the labor cost, but found out that the system was totally empty (after sitting in the garage for a year). I ended up paying $40 (or $6/oz. to recharge with r12) for the shop to suck out all the residual r12 which in turn created a vacuum of some degree. i immediately went home and installed the retrofit valves and the r134, and then there was cold air and no more code 23. About a month later (today) i took it for a short drive and no ac. Got home, held down the auto and recirc buttons and code 23 appeared. The gauge showed about 15-20psi, i recharged to 45psi, and all is well for now, as i finished using up the original r134 from the retrofit kit. So at this point i'm going to buy r134 refrigerant that has a dye in it, and nickel and dime the car once a month until i get the leak fixed. By the way the r134 isn't as cold as r12, as we all know, but it's more than adequate for spring weather. We'll see how it fairs in August when it's 110 degrees plus in the central CA valley. As always i'm open to suggeestions. Thanks y'all.

Thankyou George. actually i'm researching the forum now on converting to 134. i've read posts ranging from changing out o-rings to go ahead and mix the stuff (maybe that was a joke). already bought the conversion kit and a can of solvent to flush out the old r12, and i will proceed as soon i figure out how to disconnect the lines, etc.

Thankyou SKperformance. The two codes are 21 and 23. Prior to reading you FAQ all i/ve done so far is to check the AC/MGN relay (what's MGN?) and found that the NO contacts 5 and 3 were closed so i bought another one. the guy suggested i test the female contacts:there is continuity to ground on points 1,3,5 but not on 2. Is this the way it's supposed to be? we are the original owners of this 93 ES300 w/~90K city miles.

Just a belated note of thanks for your tips and encouragment. Several weeks back my friend and me got our tools together and came up with much needed and recommended crows foot wrenches and wobble extensions. Indeed, removing the rf tire and the wheel-well apron created the window of opportunity to access the pump. There was sufficient room to maneuver the pump over the un-disassembled tie rod without it touching anything. My crows foot were cheapos and was not compact enough to get around 1 of 4 hi-press nuts on top of the pump, so ended up using a small, open end to tighten without the benefit of the torque wrench that was used elsewhere. (Also, I did purchase an OEM reman pump although I bought aftermarket hi-pressure hose.) Of course, we had to remove the alternator belt before getting to the ps pump's pully which, fortunately, came off easily. Yes it was a pita but the bs, cussin' and laughter made it all, at least, bearable, if not enjoyable. Thanks again y'all.

Greetings fellow club members! Thanks for having me aboard. While awaiting the validation for my club membership, I scanned somewhere up to p.57 for my specific issue and made a couple of notes. First to qbhrps, thank you for the encouragment to give it a shot as I do consider myself an average DIYer with average DIY tools. Indeed, all of a sudden I have a lot of time on my hands for the time being, and as much as I'd like to stimulate the economy by taking our ES to a mechanic, I need to take a chance to stimulate my confidence to get out of this mid-life crisis. I'm not all that patient but I am persistent so I anticipate a big PITA. My wife and I are the original owners and it's her care which I've tried to help keep the engine oil serviced. I don't remember who but someone posted using Lucas ATF stop leak. I'll try that first but the concern is that the pump may be damaged due to low or empty ps pump being driven. When I first got underneath the car my first thought was: man, do I first need to take off the right transaxle?!! Anyway, right tire and wheel well--got it. Didn't know what a crows foot wrench was but now I do. Secondly to Ernie, thanks for your write up on your 95 ES 300 ps pump r&r. Question sir: is the procedure for a 93 exactly the same as for a 95? Thanks for all you members' help and I'll do my best to reciprocate by documenting and posting my adventure. Lastly, I'll take a member's advice to avoid getting a reman from Autozone (admittedly it was my first thought) so I'll check a lexusownersclub sponsor to buy one via internet.